I am learning to have no patience for useless things!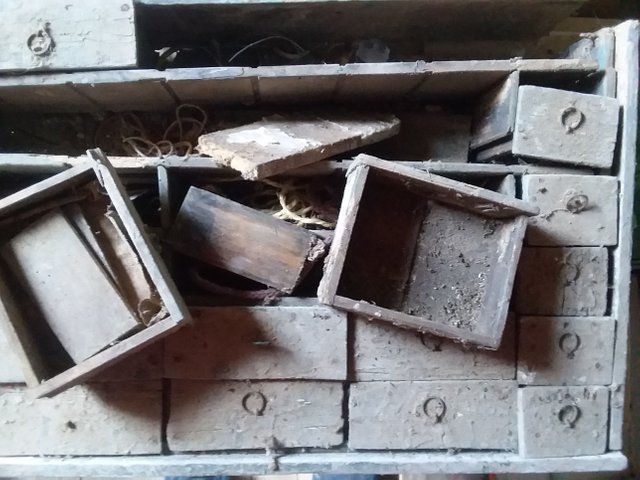 Well refurbished, this could be a beautiful box.

Moving is hard, especially when there are three homes to pack into one. No matter the size of a place, I think we tend to hide things in all the possible places we can. There is alway much more to move than meets the eye...
My father inherited the home he's been living in for the last 40 plus years. Over the years there was a part of this home which they turned into a second dwelling so as you could imagine they had the double of everything you want in a home.
There's this thing that we do when we see sonething that may one day be useful or may one day have some sort of value; we put it aside, to be fixed, used or sold at a later date. Unless we're super well organized or we're able to see the difference between something we'll need and something that will be stowed away for ever to never be seen again, we will accumulate as much stuff as we can fit into every crevice of our homes!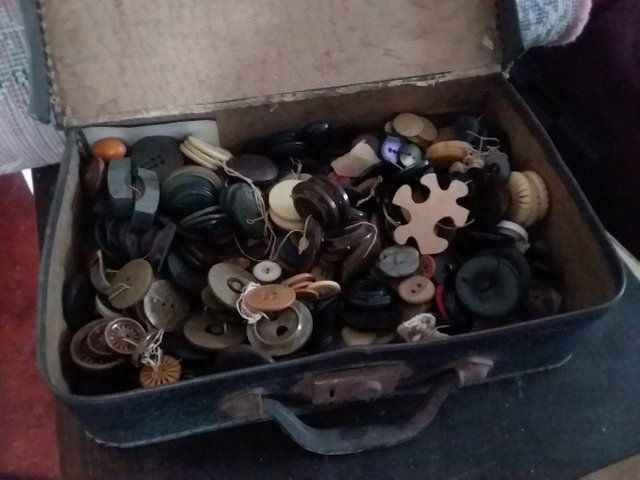 There must be a point when we say enough is enough... but how do we stop collecting things that will only take up dead space in long forgotten places?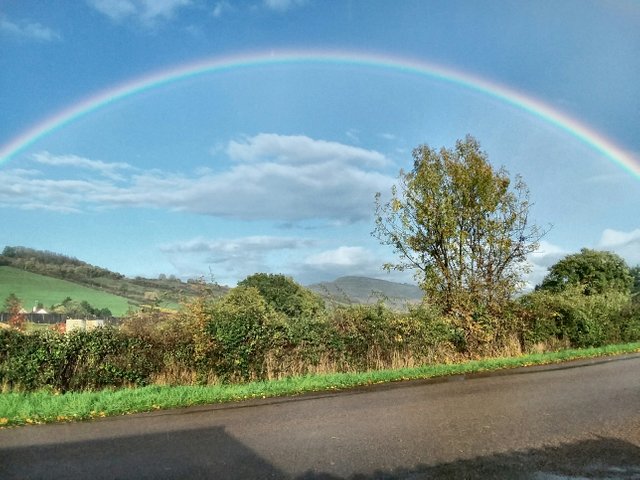 After two weeks into my second trip to help my father move, I am tired but this Rainbow was a reminder of how beautiful life is!
Three days in a row we saw a rainbow, the rain has been with us durring this move that seems never ending! Isn't life grand?
---
I took a few photos of things I thought were either beautiful, had some sentimental value, some to show an intense collection of comic book, dvd's and model cars or simply because they were fun things to look at.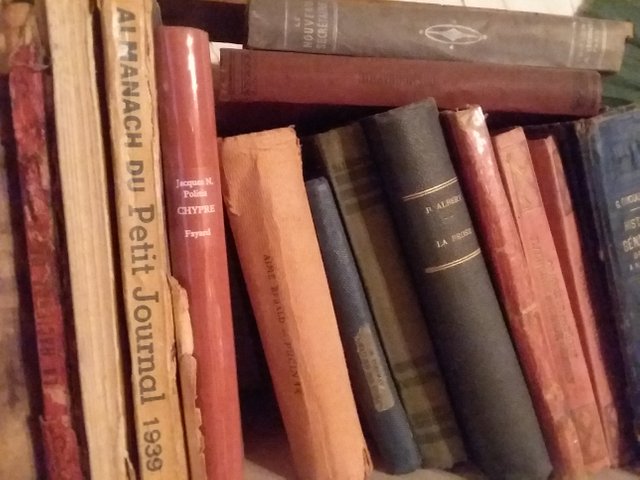 Never the less, amongst all this stuff, I had a growing feeling of wanting to return home and get rid of everything we own for which we don't have a need, forgotten aboit or haven't used in the last year or two.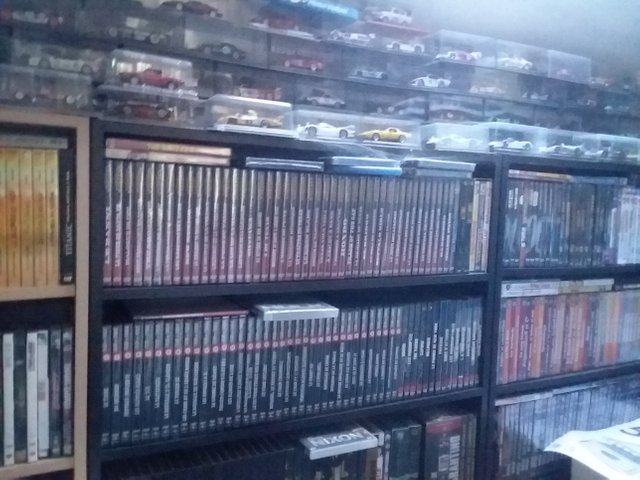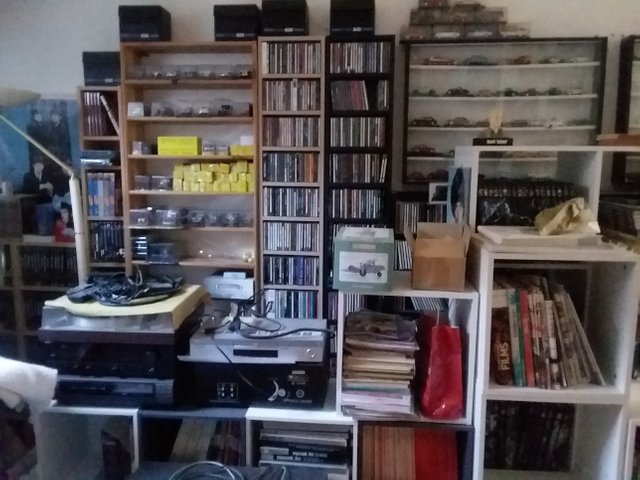 These two photos don't really give the room justice. We already had condensed two rooms like this!
Even the garage was full of stuff... one side full of things to be thrown away and the other, things to sell and donate.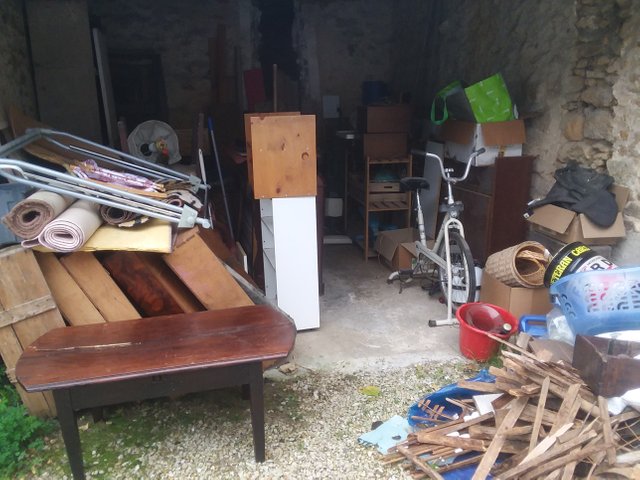 The gem in all of this was a photo album from the first world war I made sure my dad kept this thing. As a souvenire from his late wife's grandfather.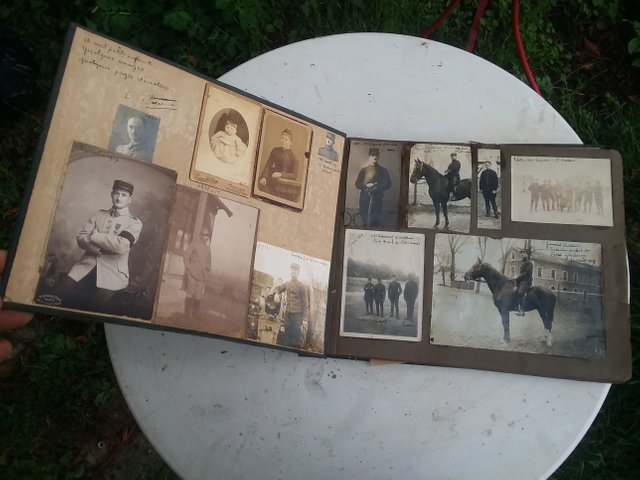 What about this letter requesting a leave of absence for 8 days... it's dated 1915!!! There were loads of strangely attractive treasure like things. But obviously not everything could be kept...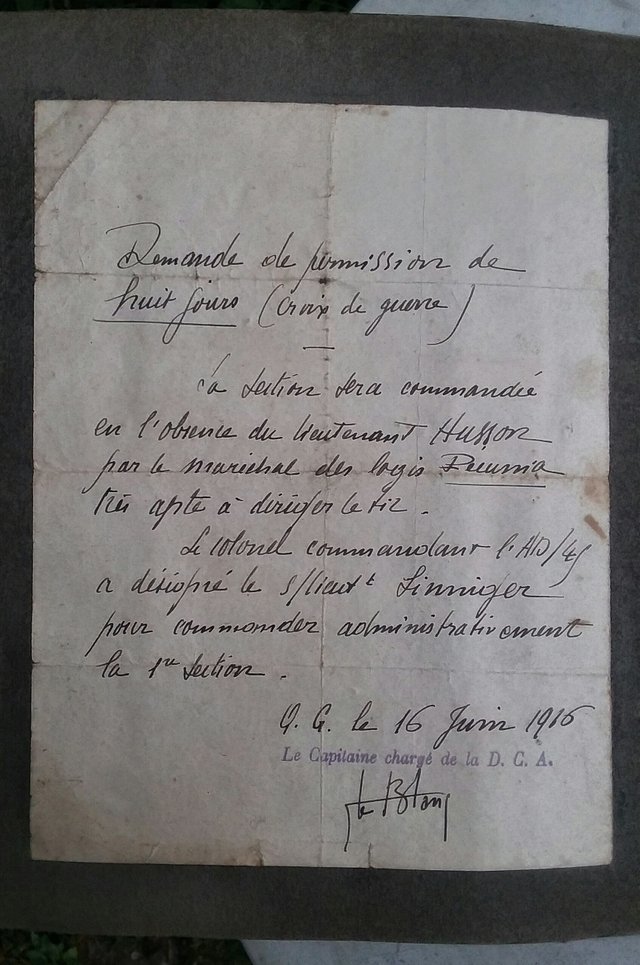 This sorting and packing and going through all these things from the last century to present time made me realize how much we can really pack away into storage, taking up space. I find this type of behavior (which I have as well) kind of unhealthy, it takes up too much space in our psyche. From not knowing where something is when we need it to forgetting what we stowed away, it almost seems to be one of those symptoms of our domestication... do we really need so many material things in our life?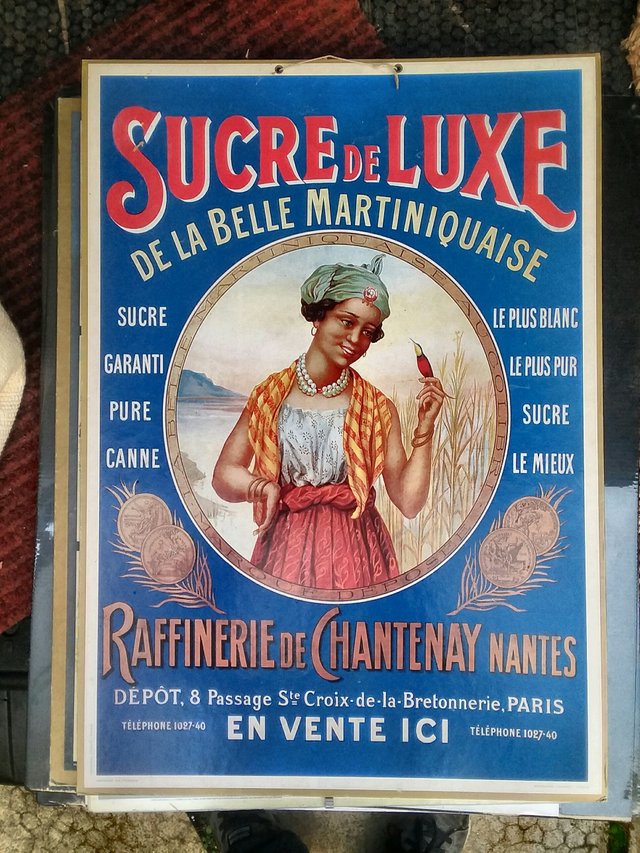 QUOTE OF THE MONTH: @fitinfun
Be sure to fit in fun no matter what.
(If you want your quote featured here, lookout for the next contest!)
THANK YOU FOR LOOKING, YOUR SUPPORT IS GREATLY APPRECIATED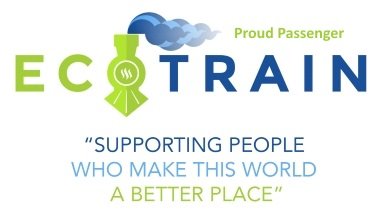 If you want to know what really is inside this Coconut, take a look at my Humans Of Steemit.
And don't forget… Dreams Come True!