What an inspiring topic actually which I have caught up with through the blog of @revisesociology . Not always do the topics of the Ecotrain strike on me so much, but this one actually is some that is so broad and applicable to anyone, and it would be a shame not to participate in this.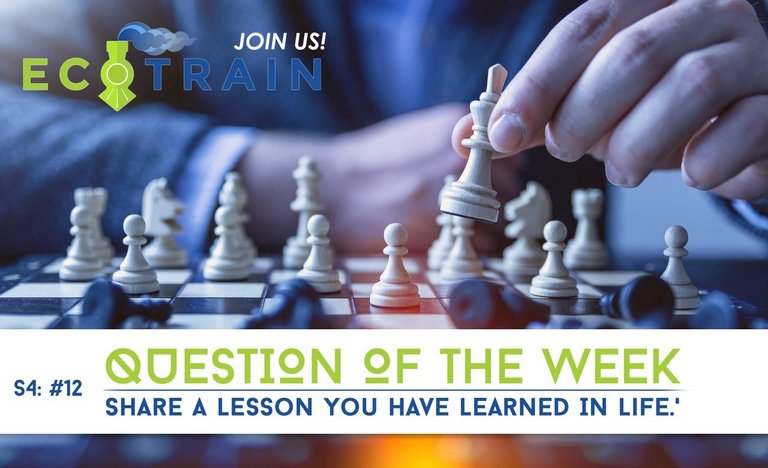 One of the things after the hurricane we had in Sint Martin a couple years back was going back into a form of survival mode. And because of lack of all resources it was challenging to get anything. Food, gas, you name it...it wasn't there.
That is when we started joking with the saying 'it is not who you are, it is who you know'. But actually there is a twist to this saying in the end . Because it is not on who you know, it is who is willing to share with you when they themselves also are having a rough time. So the sentence is better said:
It is not who you are, it is about who is willing to know you for who you are.
And that can and will only be realised by kindness. It is about helping somebody out with a small favor they didn't ask for. It is about checking in on someone to see how they are doing. It is about leaving something small at the door of your friends house even when they don't ask for it. It is about just being the soul which you want your tribe to be. Because that is what it is. The people you surround yourself with, you can call them your tribe. Your group of chosen people.

I came back into the country here after being gone for 5 years. 5 years of where everybodies lives have continued. 5 years in not always having had the most of contact, but the contact which was there was always good. 5 years of where everybodies lives have gotten busier and busier every day. And still all of these people were willing (and volunteering) to give a hand with moving, wanting to catch up, asking how the family was doing and more. It was overwhelming sometimes to see how good we still were, and when I was looking back..I would immediately do the same. It is about being the person who you want your friends to be
It is about lending someone your gear when you also need it yourself. It is about helping someone with something even when your schedule is also cracking busy, creating room or it. It is inviting someone for some food because you know they are too busy to make it themselves. It is not so difficult, more common sense...
And it will give back more than you can ever imagine. Be the person who you want others to be