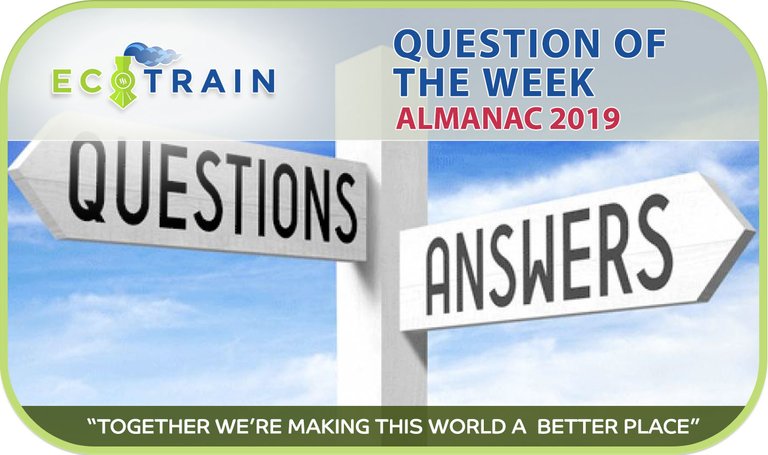 It's been a whirlwind of a year on Steem in 2019! So much has happened and so much has changed with HF21 and #newsteem.. And of course we have been busy with the QOTW almost every week, with so many of your joining in and contributing your ideas and views on SO many different topics and questions. I just love asking questions, and even more so reading your responses. Each week a question pop's into my mind, out of nowhere, and i say to myself, oh that's a great question, i Wonder what the ecoTrain community will have to say about that! You always dig deep, and so many of you really put yourselves out there and share your personal stories with us. I think this is how i have gotten to know so much about so many of you!
SO THANK YOU to all of you who do make this what it is, and let's see what 2020 has in store for us! There is no actual question this week, BUT please let me know in the comments which was your favourite question. You can also have a nice scroll and remember how you answered them.. maybe you answer to one of the questions has changed?!

Are 'eco-warriors' hypocrites for flying? TIE UP POST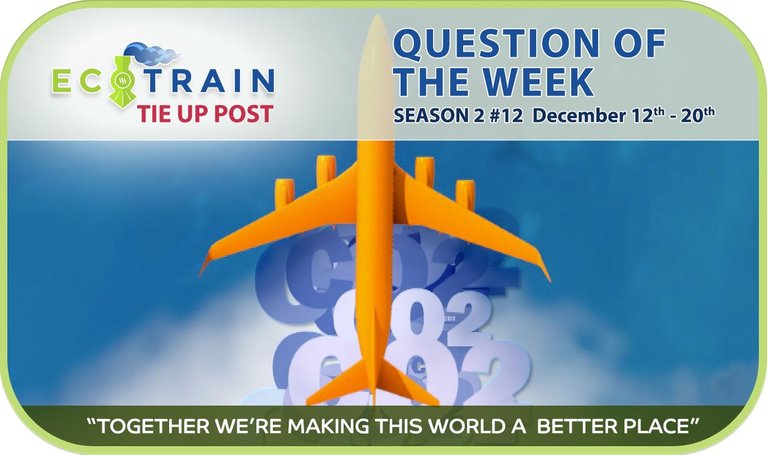 What are Your Priorities in life and why?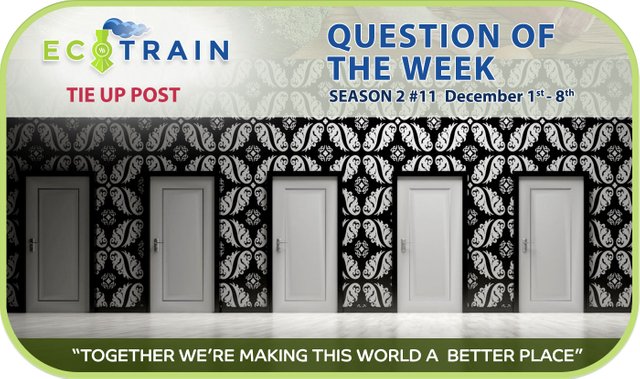 In what ways has centralisation failed us?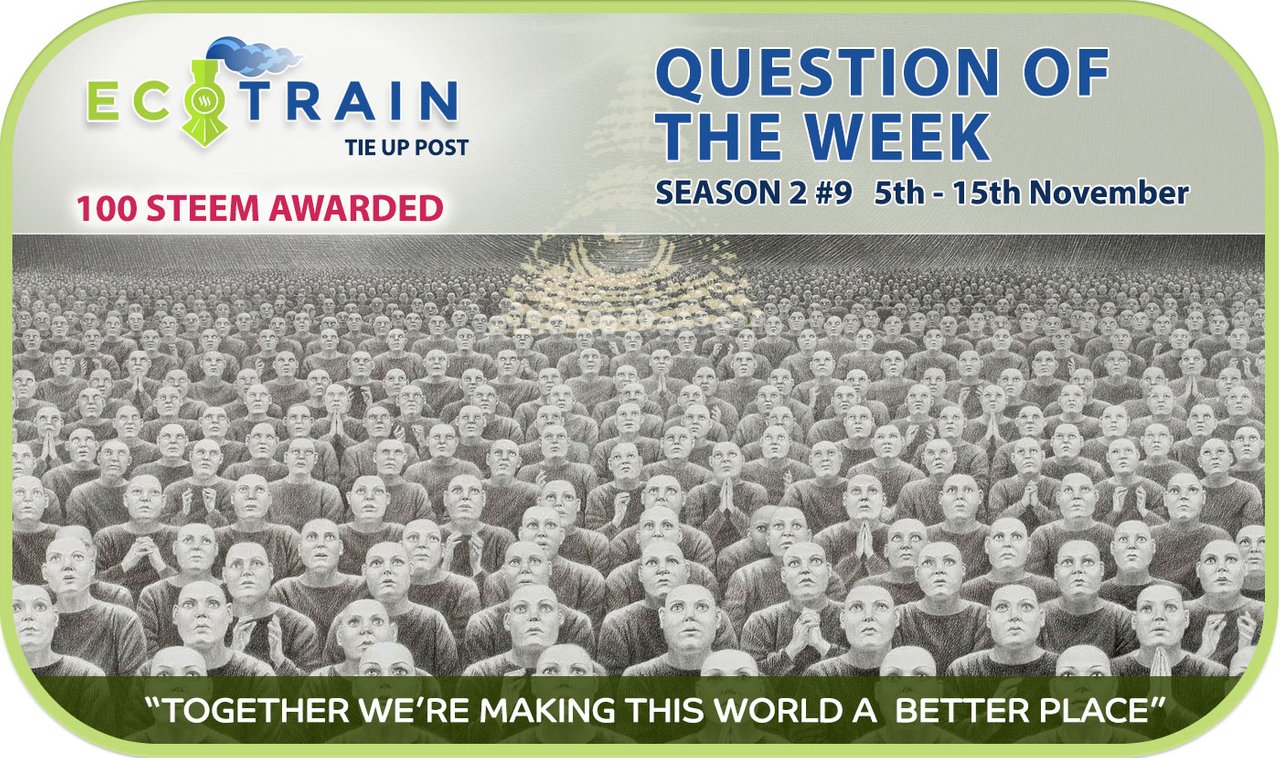 Who do you trust and how do you trust?



What do you think is as the root of conflict between people?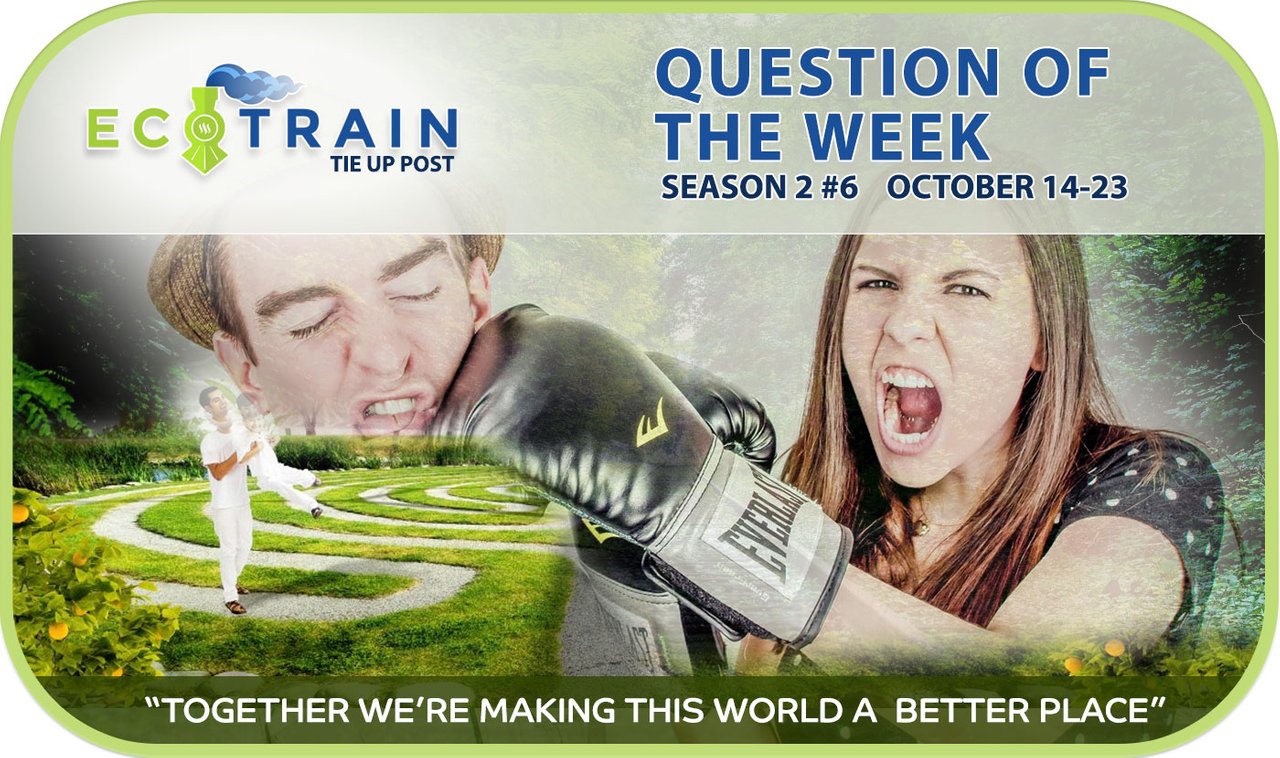 What is stopping you from moving to the ecoVillage of tomorrow?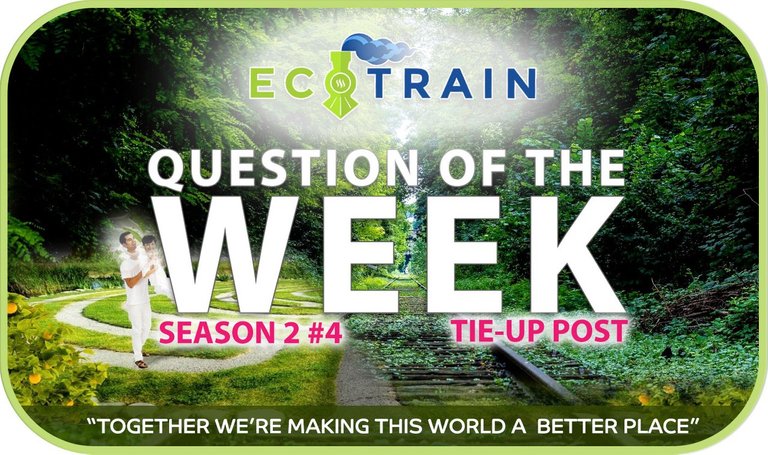 What does your perfect day look like in the ecoVillage of tomorrow?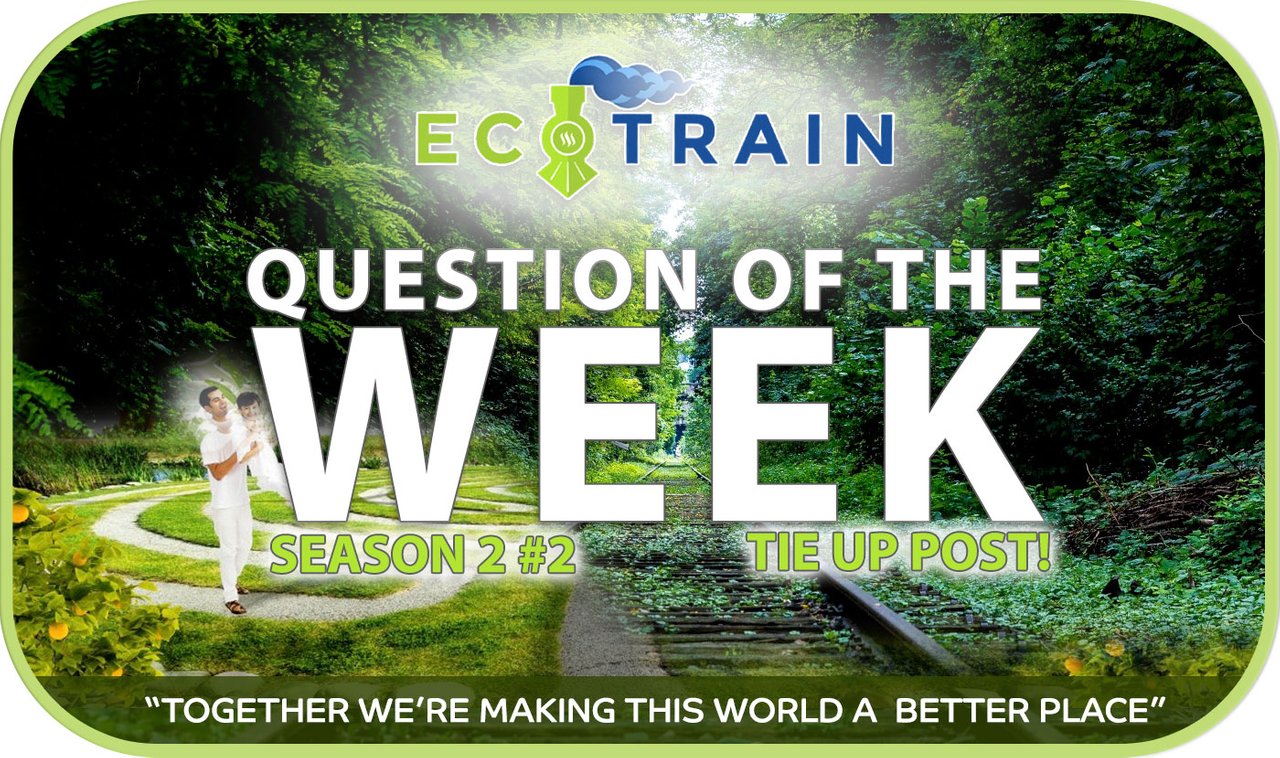 What 3 things are most important to you in the eco-village of tomorrow?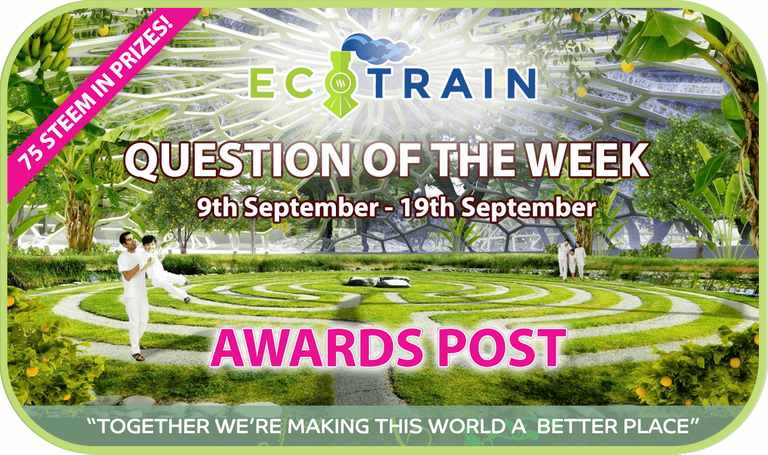 Share about something or someone that you have discovered on the Steem blockchain that has inspired you or taught you something...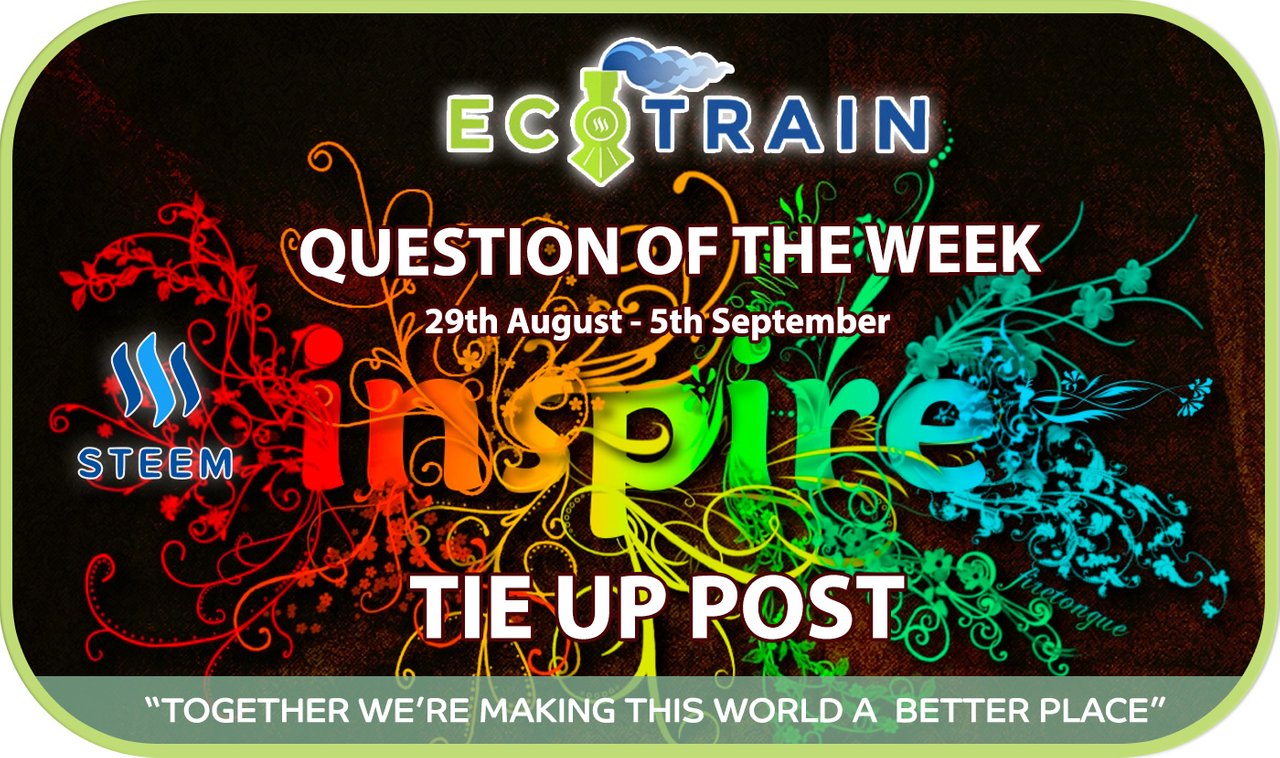 What is more important for good health... emotions, diet, exercise, positive thinking, or something else?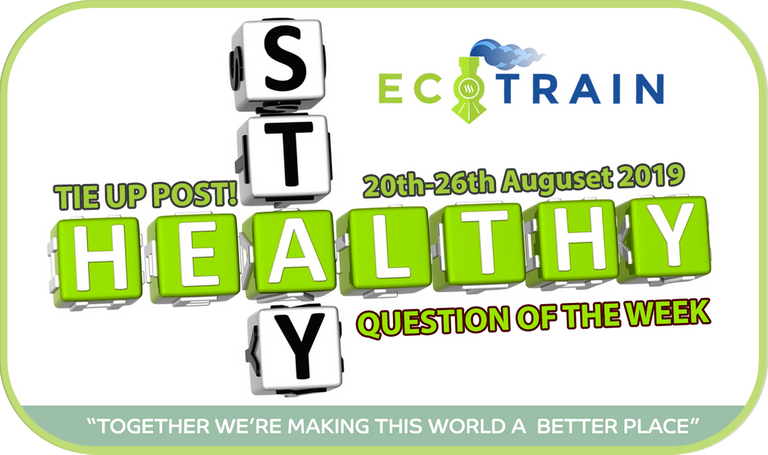 Share a story about how you overcame a life challenge

Would You Like To Be A Super Hero? No Really!? ECOTRAIN QOTW TIEUP POST!

More Or Less Choice?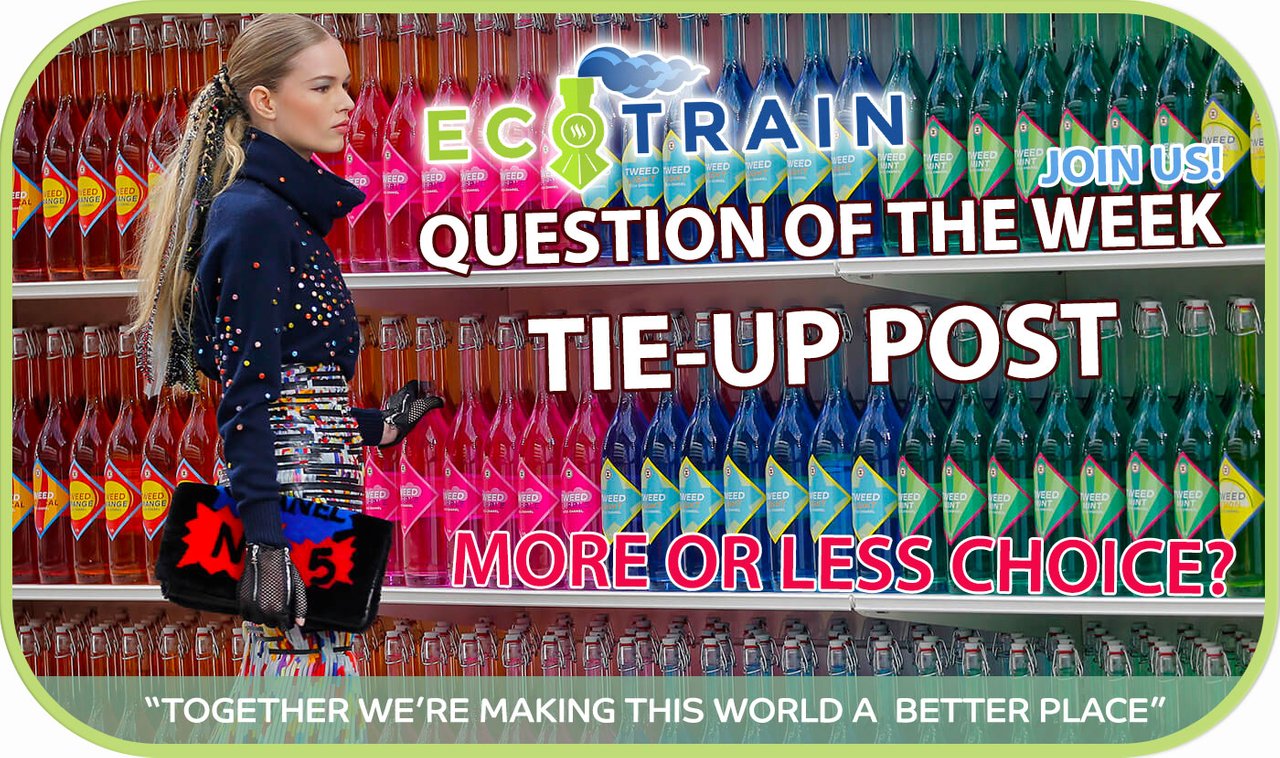 YOUTUBE Vs UNIVERSITY

Do our emotions dictate our lives or do our lives dictate our emotions? Discuss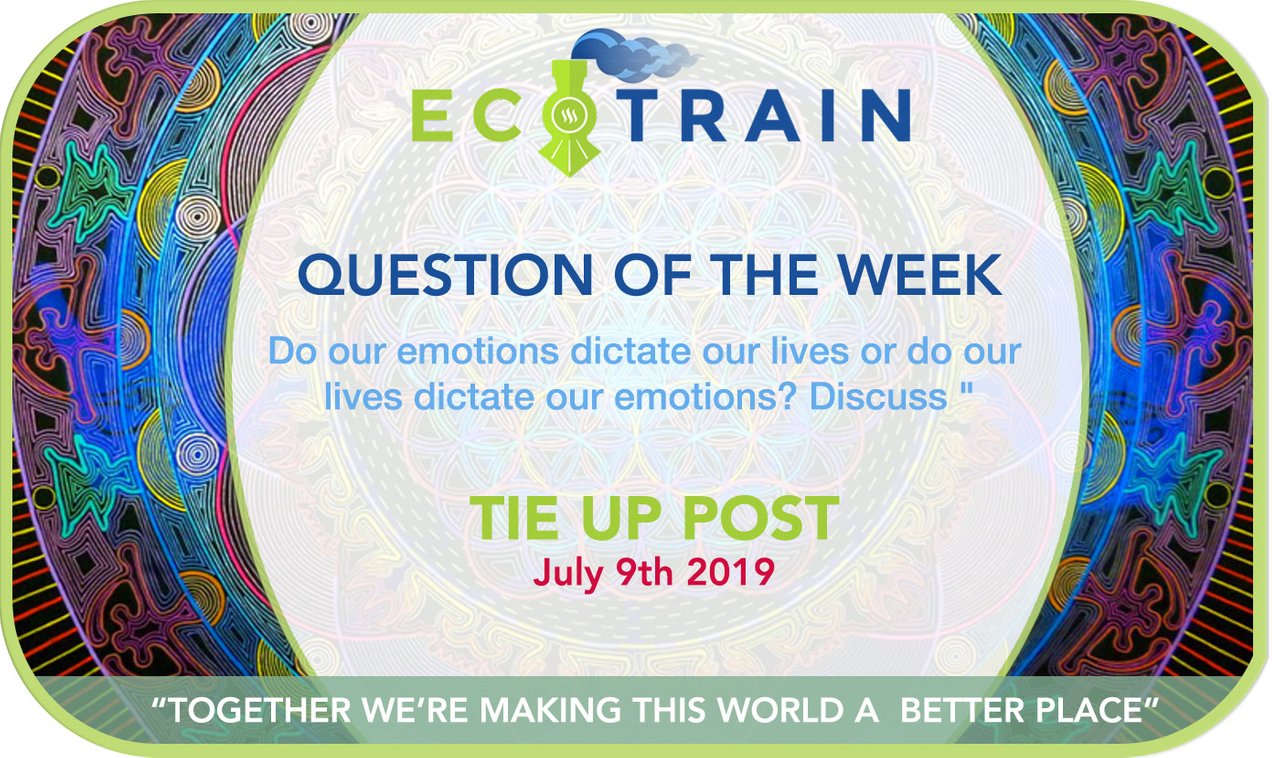 The Unconscious Mind"Who is really in control of things?!

Poem on Hope

How do you know when it is time to give up on something?

How do you command (not demand) the respect of your friends and peers?
How Do You Get Out And Stay Out Of An Emotional Hole?

The Real Life Repurposing Abundance/Waste Challenge:

Do you believe in magic? @ecoTrain Pop-up QOTW

What have you had too much abundance of, and how did you deal with it? What would have been the likely outcome if you had not dealt with it both short and long term?


HOW TO SUPPORT THE ECO VILLAGE PROJECT
Disrupting the "Cost of Living" Industry

RE-STEEM THIS POST
https://steempeak.com/ecotrain/@eco-alex/steem-ecovillage-update-land-aquired-in-portugal-website-launch-ecovillage-token-is-live
SHARE ON SOCIAL MEDIA
https://steempeak.com/ecotrain/@eco-alex/steem-ecovillage-update-land-aquired-in-portugal-website-launch-ecovillage-token-is-live
JOIN US AT THE COMMUNITY NETWORK WEBSITE
https://www.ecovillages.io/communitynetwork/
DELEGATE TO ECOTRAIN
https://steembottracker.com/delegation.html



The 8 Pillars of @TribeSteemUp
Supporting People Who Help
Make The World A Better Place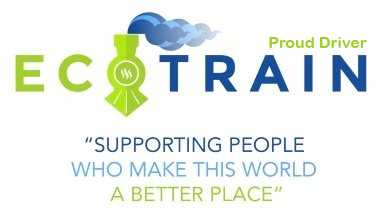 Discover our 'Weekly Digest' at @ecoTrain