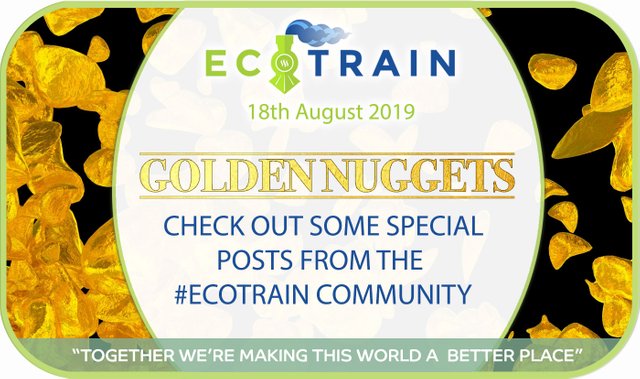 Here are some of the gems and nuggets of eco-green wisdom and insight shared under the #ecotrain tag this week on the steem blockchain. Truly, it was a tough call to choose only 9!!
@ecotrain is a artisan-hand-curated community built around the concept of gift economy and actively making our world a better place. We engage around sustainability, eco-green, permaculture, the glories of Mother Earth, inner transformation, alternative energy, earthships & earth building, recycling - in short, all the practical and conceptual underpinnings of paradigm shift.
Each week @eco-alex and @artemislives scour the steemit blockchain for people using the tag, and upvote-comment-curate in the best way they know how.
Please:
Upvote this Nuggets curation and our featured posts if you can. Comment, resteem this curation and a few of the posts. Follow, engage and enjoy.
#togetherwecan

---

Why Fungi Are A Great Addition To Your Homestead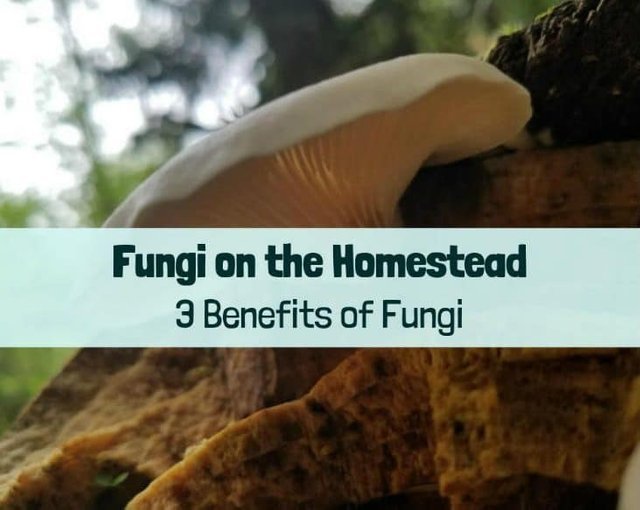 Seeing mushrooms and fungi around you and feeling them as a problem? @wildhomesteading shows us what VAUE we have, for everything from building soil and helping plants grow, to an amazing (and yummy!) edible harvest.

Grants for International Tree Planters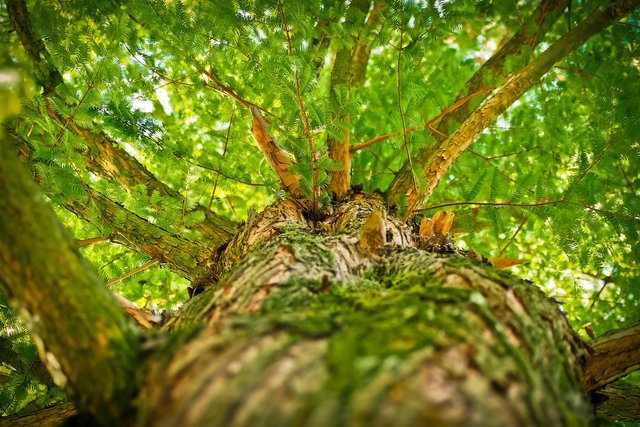 "Global community" is too easily talked about, but this week @nateonesteemit LIVED that idea when he posted about a new grant program for tree planting in Asia and Africa - nothing he can personally benefit from, but a gift to others in the @ecotrain community who can. @artemislives already has started he application to fund cacao trees inside Burma! #globalfamily

@trucklife-family
Come Walk With Me....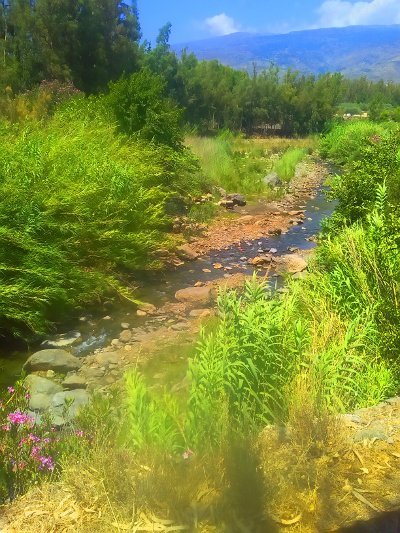 Discovering a secret, private, natural haven to relax, swim and hang out with friends and family? @trucklife-family took us there, and showed us again the beauty of time out and the creativity that comes after rest and laughter.

@artgirl
What Would Happen If We Move & Encourage Suicidal People Into Environmental Conservation?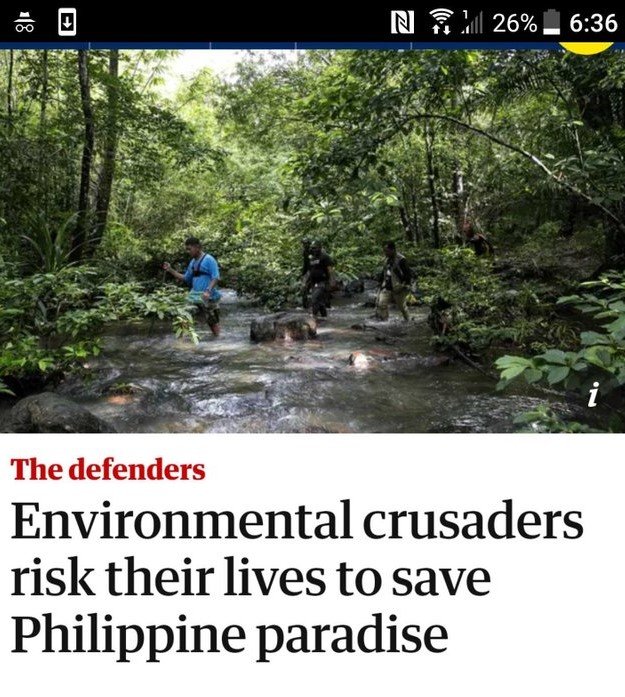 Could risking your life as a front-line environmental defender be the answer for people who are suicidal and profoundly depressed? @artgirl asks a really good question!

@birdsinparadise
Travel with the Birds, or, Hot Rides With Cool Treats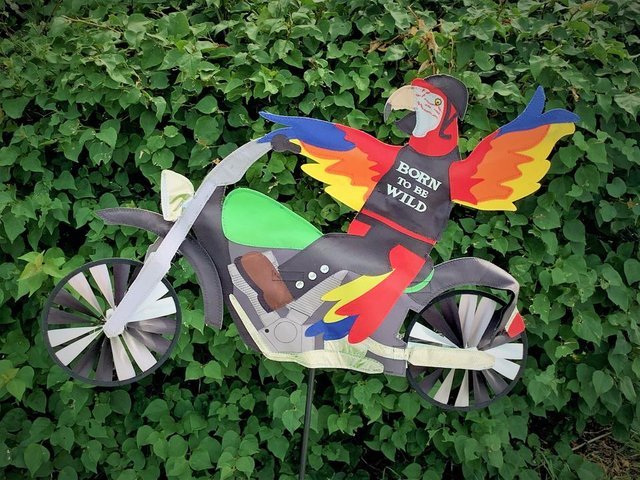 Cycling in the Florida Keys looks amazing, and we're encouraged to get OUT more and pedal around this magnificent planet. In true Bird style, @birdsinparadise give us an amazing tasty cool-down treat & recipe. If you don't already follow and upvote these amazing kitchen gurus, you should!

@anttn
Sorrel: the Plant for Both Taste & Health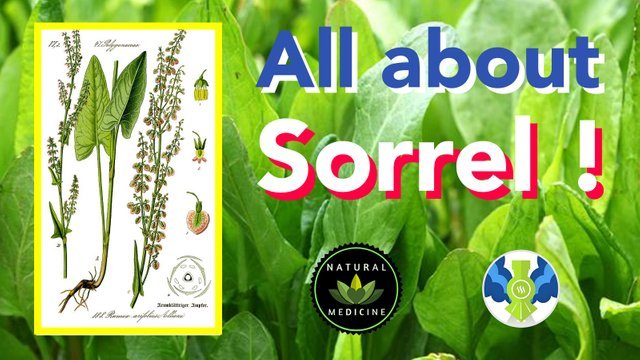 Being taken back to a herbal taste for your childhood? @anttn reintroduces us to sorrel - an amazing health giving, healing herb. This post also highlights again the marvelous intersection and value we get from the different steem communities.

@karpediem
The Challenge: Motherhood - The Teen Years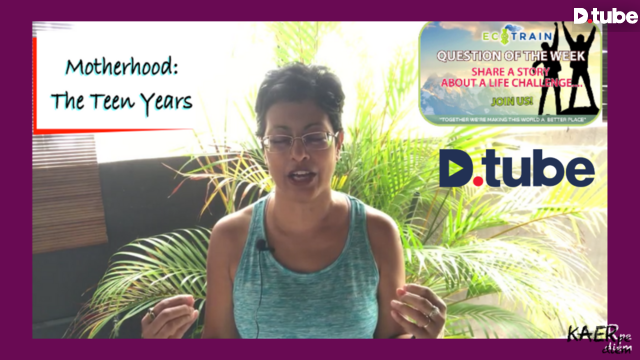 The challenge of parenting is pivotal to the health and strength of our world - nothing makes the world a better place than balanced, secure, creative and happy young people. @karpediem shares with us about the challenges of raising her teens.

@riverflows
Free Gifts? Yes Please! Seeds & Spring Enthusiasm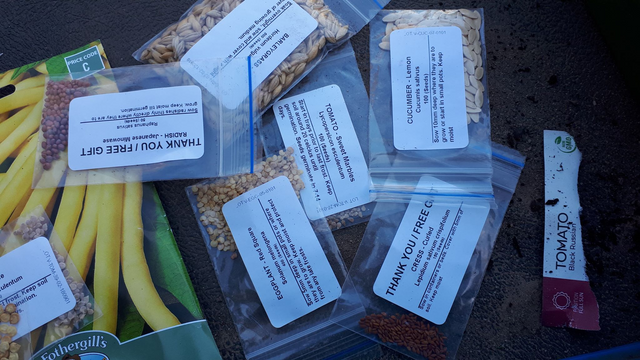 Bringing our focus back to seeds? @riverflows shares with us some of her sensational seed magic, and also reminds us of the incredible @homesteaderscoop where there is a range of seeds beyond belief? Haven't checked our the steem store over there yet? You should!

@ecodesigns
Textile Upcycled Product of the Week: Dolls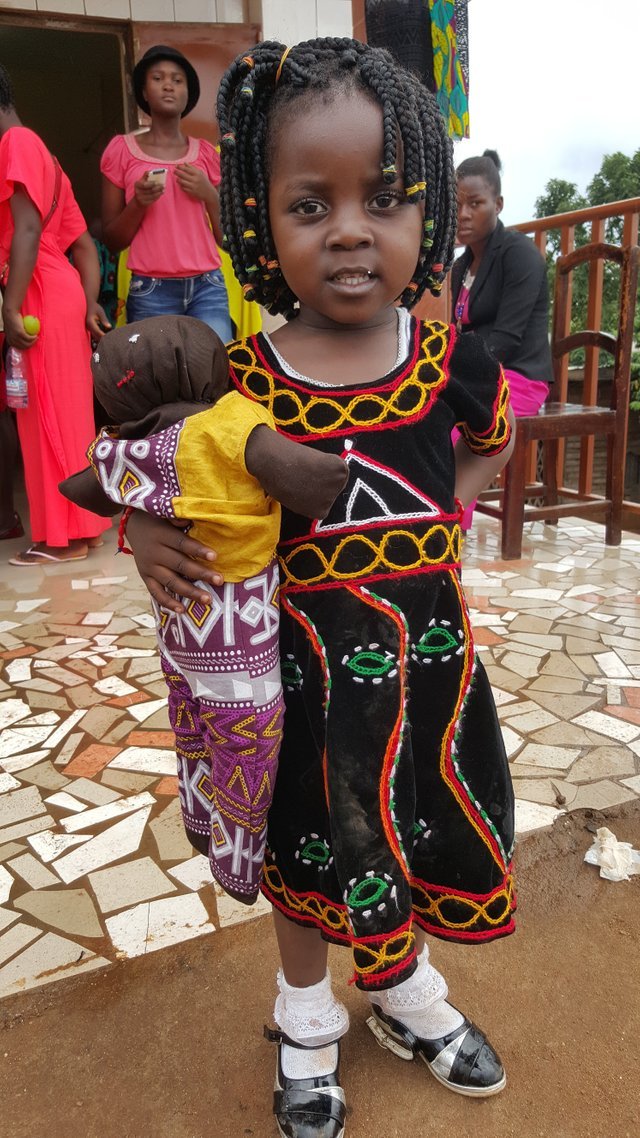 There is some real MAGIC happening in Bamenda, Cameroon, West Africa. Apart from textile repurposing and skills training and fashion design, they're making sweet, culturally appropriate eco-dolls for their children. There is sooo much love and creativity in this post!!

---
And lastly, Looking to juice up your steem?
Engage with our @ecotrain Question of the Week!!
COMMENT on the work of other @ecotrain people! And watch it flow back to you. You can do that by seeing what comes up when you plug www.steemit.com/created/ecotrain into your browser
Try ENTERING @naturalmedicine's HERB Challenge: https://steemit.com/naturalmedicine/@naturalmedicine/share-herb-recipes-ideas-and-wisdoms-40-steem-in-prizes-sponsored-by-curie-due-5-sep





The 8 Pillars of @TribeSteemUp

Supporting People Who Help
Make The World A Better Place

Discover our 'Golden Nuggets' at @ecoTrain