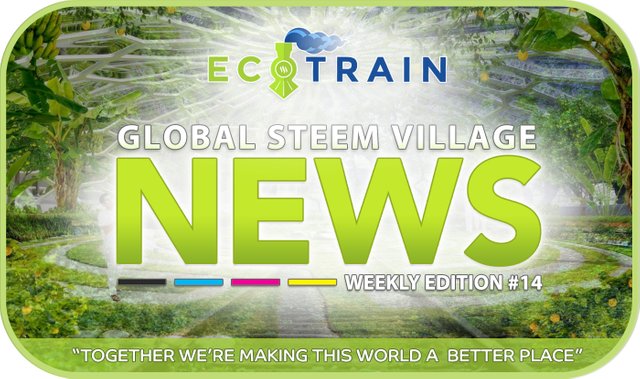 Consolidating our energy towards a global network of steem-based eco-communities is a clear priority for @ecotrain. We deliberately and consciously curate those posts which speak to the issues, challenges and needs of the emerging steem eco-communities around the world.
GREAT content this week - here are some of the gems, eco-green wisdom & insight shared under the #ecotrain tag this week on the steem blockchain. Even if you don't have VP or RC to upvote, a meaningful comment is usually upvoted by a smart author, so please go and lavish your appreciation and engagement on this great content.
We truly are an amazing global community - and growing with new contributors every week!! If you want to help @ecotrain give juicier upvotes, please delegate or increase your delegation if you can. It matters! You loaning us your steem to make more money for you? Bit of a no-brainer, really!
@ecotrain is a artisan-hand-curated community built around the concept of gift economy and actively making our world a better place. We engage around sustainability, eco-green, permaculture, the glories of Mother Earth, inner transformation, alternative energy, earthships & earth building, recycling - in short, all the practical and conceptual underpinnings of paradigm shift.
Each week @eco-alex and @artemislives scour the steemit blockchain for people using the tag, and upvote-comment-curate in the best way they know how.
Please:
Upvote this eco-community curation and our featured posts if you can. Comment, resteem this curation and a few of the posts. Follow, engage and enjoy.
#togetherwecan

🌍 ecoVillage Journal #7: How will we choose who lives in ecoVillage?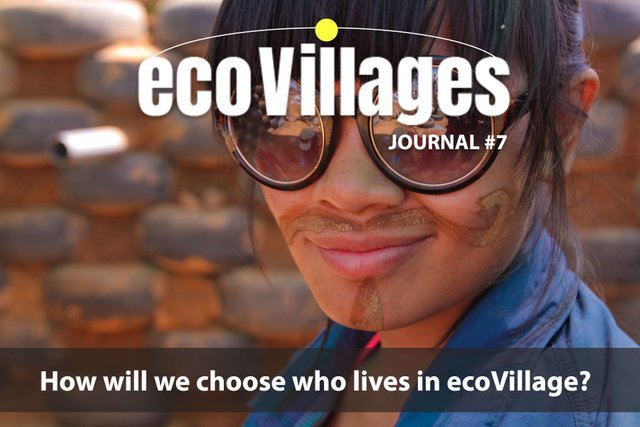 This may well be the most awaited post on steem since the Eco Village was announced! @eco-alex takes us through the process for selecting community members for the first Eco Village Community in Portugal.

EARTHSHIP: this is how I will design my future home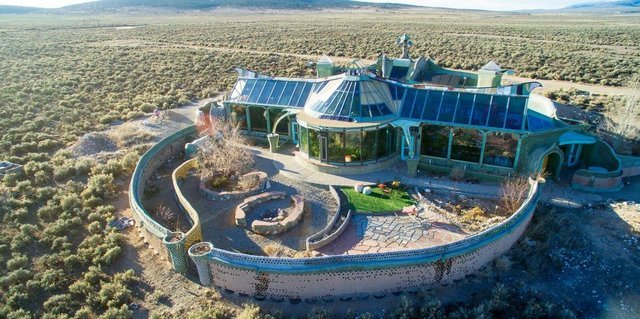 The desire for sustainable off-grid living is GROWING as people discover what is possible. @samstonehill is thoroughly SOLD on the idea of an Esrthship homw and shares both his joy, and his intention.

Choosing "off grid" means choosing how you manage and deliver the basics of energy and water to your home. @astrizak shares th second part of "Project Well" with us, and gives some insights into the practical part of bringing water to a home.

Eco Village takes place in the greater context of the environment. Our hearts weep with the many Eco Village communities in the Adelaide Hills and the mountains west of Sydney and in Southern Queensland as they face devastating bushfires. @minismallholding reflects on the reality of the natural world as Australia burns.

Our latest Question of the Week was a BIG ONE and the Tie Up Post makes for some really interesting reading!
Ecotrain QOTW Are Eco Warriors Hypocrites for Fying? Tie Up Post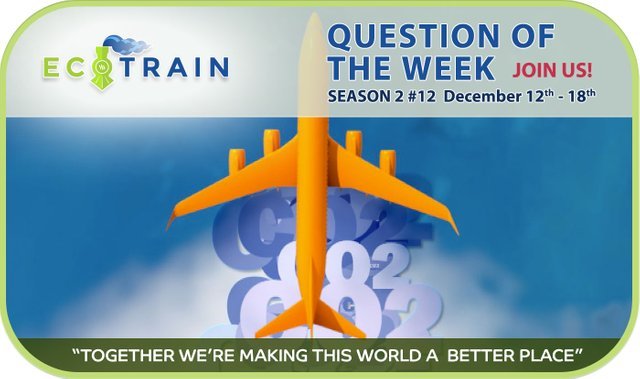 The Steem Community of Thought grows and evolves as we grapple with some of the challenges of life. Missed the window to respond? Let us know your thoughts in the Tie Up Post comments.

We hope you have enjoyed these eco-village & eco-community related posts - please LAVISH them with upvotes, reblogs, comments and engagement.
If you're able to delegate, or increase your delegation, to @ecotrain, it's a simple and practical way you can help to engage with, and fund, steem eco-villages around the world.
Most importantly, consider writing under the #ecotrain tag this coming week - we love all posts eco-green, earth building, spiritual and natural, but mostly as those things relate to the building and evolution of eco-community.