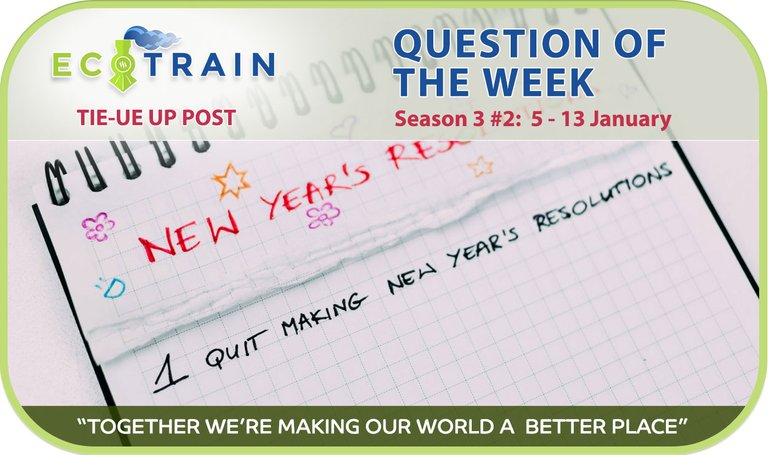 What a lovely start to the year with so many responses to this week's question! Some fantastic answers in here, always something out of the box with you guys.. i just love it! Its such a pleasure to connect with you all here on Steem, such a special group of people who see eye to eye on so many things it just blows my mind. We are like a family, even though many of us may never meet! SO thank you to all who took part this week, if you didn't spot this question before do take a look at some of the posts from the ecoTrain community, and as always be sure to follow those people who you resonate with.
SO have a wonderful 2020 my friends! Oh, and if you didn't know I (@eco-alex) have just launched a special workshop on non-violent communication (NVC). This is a really easy to do workshop, but a very powerful and one that could genuinely change your life and the way that you are able to resolve all kinds of conflict with others.

NON VIOLENT COMMUNICATION WORKSHOP WITH ECOTRAIN- Join us & deepen your relationships and your life.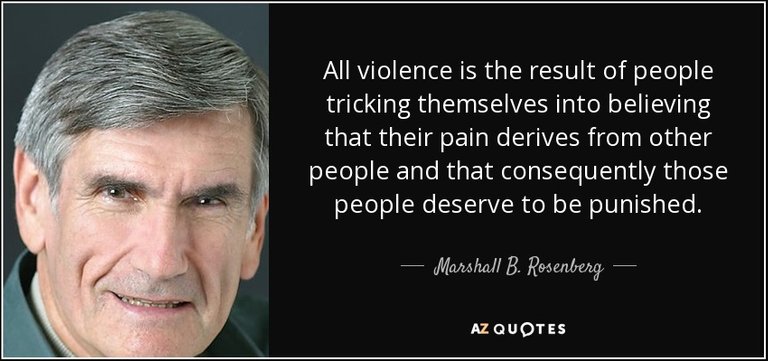 https://steempeak.com/ecotrain/@eco-alex/non-violent-communication-workshop-with-ecotrain-join-us-and-deepen-your-relationships-and-your-life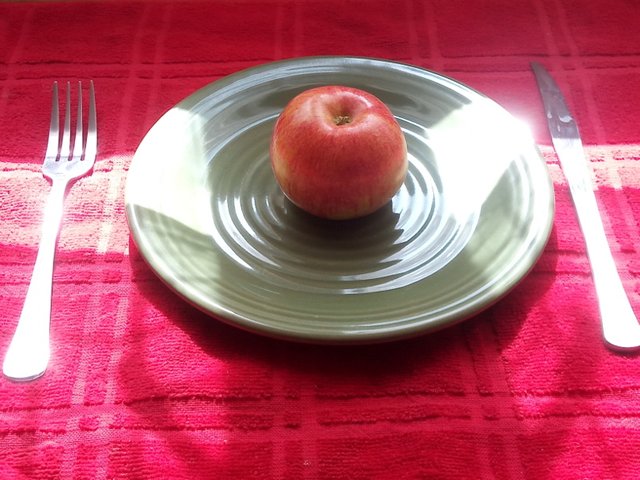 My Resolution: No Resolution
New year's resolutions are kinda like wedding vows. What's important about them are the personal and inter-personal promises, guiding our everyday lives. The huge hulabaloo that's usually made around them is actually often quite distracting from what both are supposed to do: remind us of our decisions, simple as that.
I believe the last time I made a New Year's Resolution was exactly twenty years ago: It was my ironic decision to start smoking cigaretts, I described in this post. Ultimately, it helped me develop a healthy relationship with both tobacco, and new year's resolutions. Ever since, I have refrained from making resolutions, though I have had dreams, made plans, followed through with practices, or on occasion even abandoned them, without feeling any guilt or remorse.


https://steemitimages.com/0x0/https://cdn.steemitimages.com/DQmTfTrh8R1A64XvHwnqrpMi5teo3PLVMh7q1Fx1RmAeapN/happy-new-year-4718894_960_720.webp
2020 is loaded with promises and goals. There is so much reflection at the end of a year and so much to be resolved at the beginning of the new year that we make proposals to achieve in the short, medium and long term. It is a year with its 365 days during which we hope to make changes that will benefit us, among them those related to health and integral well-being.
Health is an important commodity for every creature. But we don't always pay enough attention to it and let life slide by like a river that drags everything in its path. We know what is good and what is bad, what benefits and what harms. Or rather, what is harming us and we don't do much or anything to reverse it.
In my case, 2019 was a static year, with no more movement than what was purely necessary. Sometimes we are at the mercy of the winds and there is nothing left but to face them. There are storms that come with any kind of trigger, their power is given by us, and whether they are swept away or calmed down depends largely on what we do.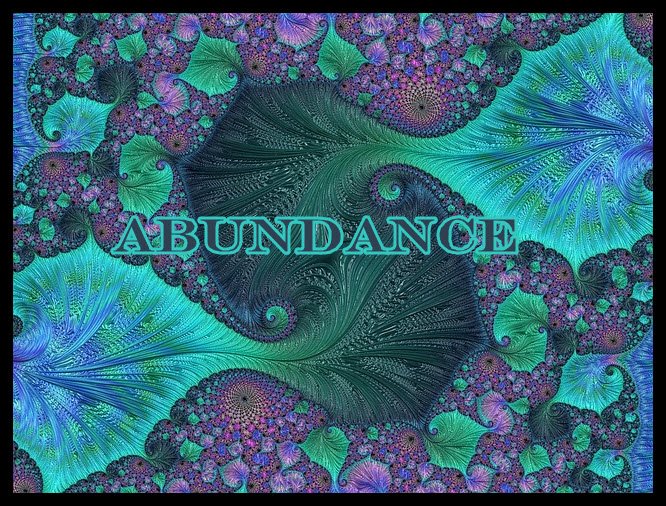 Being that it is a new year and I like to reflect and get the new year off to a good start, making for better years to come, I have come up with some changes I want to make in my life.
Writing of these changes will be part of my entry for the Natural Medicine Health Goal Challenge. You still have until Thursday January 9 to get your entry in! There is 100 STEEM to be won plus LOTUS coin rewards, you even get some LOTUS just for entering! Go here now to find out more!
And they are a response to the @ecotrain Question of the Week
What would you like to do differently this year?
Everyone is welcome to join in for the QOTW! You can find out more here
Actually I already did a post listing these changes which is part 1 for @NaturalMedicine 's Challenge and a response to @ecotrain 's QOTW - You can read it here.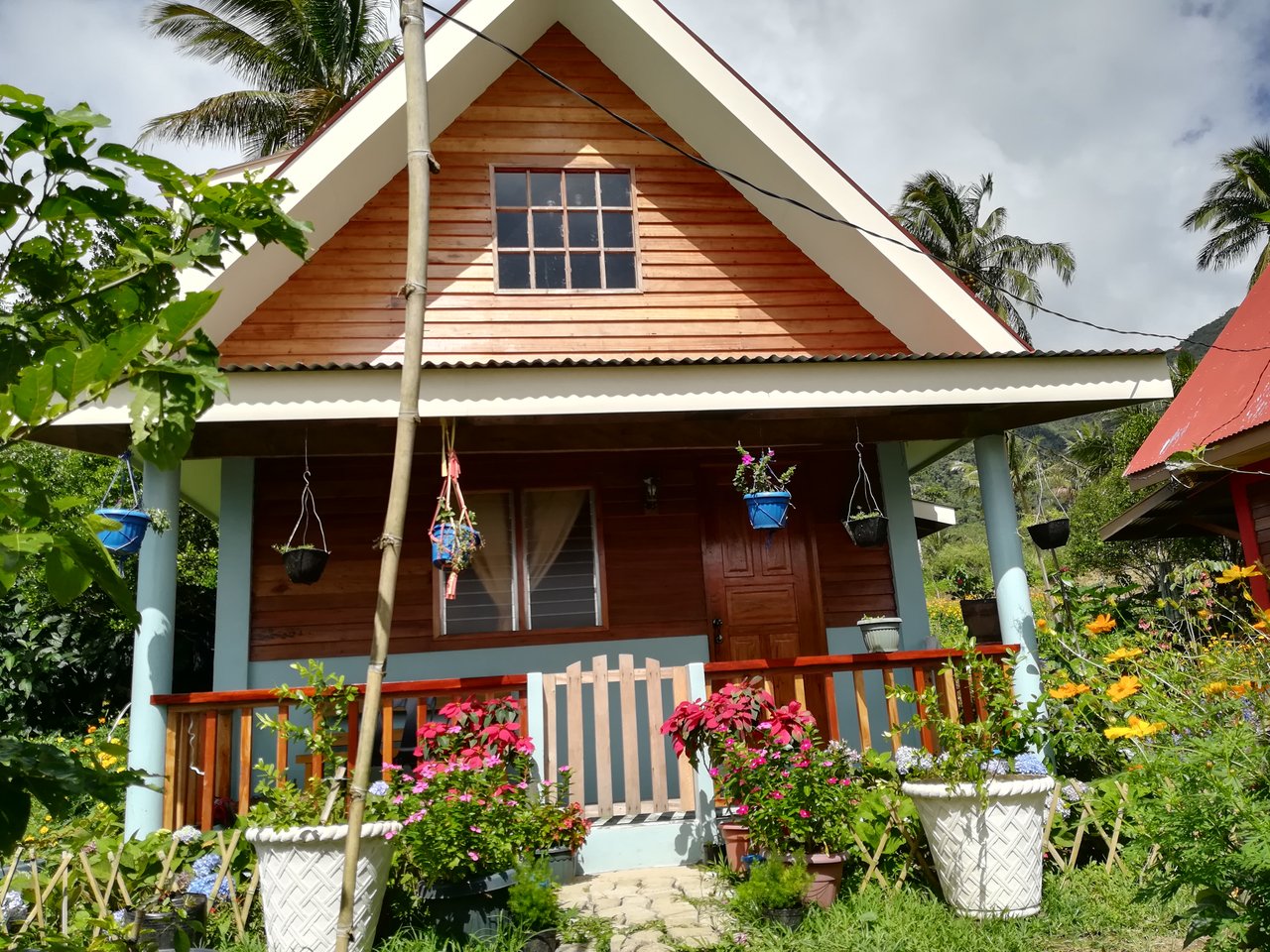 For the past years even in my adult hood age I didn't think about my future. All I did was having fun with my life. It didn't come into my mind how my life will flow. I never thought of building a family yet because I though it's not yet my time to build one. I was busy doing different things that made me enjoyed my life more.
There were times I was alone and no family and friends around me. It came to my mind how my life will go without having my own family. What if my friends have their own already. What if my siblings lives their own family. It felt so sad actually, I don't to grow old alone. That's why it came to my mind that this year I will make sure to think my future now. I will make sure that this year I will do different from previous year.


It's not because of the new year that we have to make something different but it showcases to look forward to doing something about it. Making something different is one way of improving and changing the pillar if we thought it was not good enough. We are the master of our own creativity and what expertise our ability in doing such thing.
My time for making a difference.
We all knew the story behind me and how my life was going through. And for short, I had been helping my entire family since then. There are no regrets since everything bears good fruit and the outcome exists positively. I don't wanna change it how the way it used to be? But lately, I realized that I am not getting younger. Day by day, I felt the difference between my life two decades ago compared to what I'm experiencing today. It's all about the capacity of doing my obligations, responsibilities, and commitment. It is already embarrassing that I renewed contract every two years for two decades but now my efforts in doing my work declined a lot. My mindset keep intact but my tendons, already sometimes refused.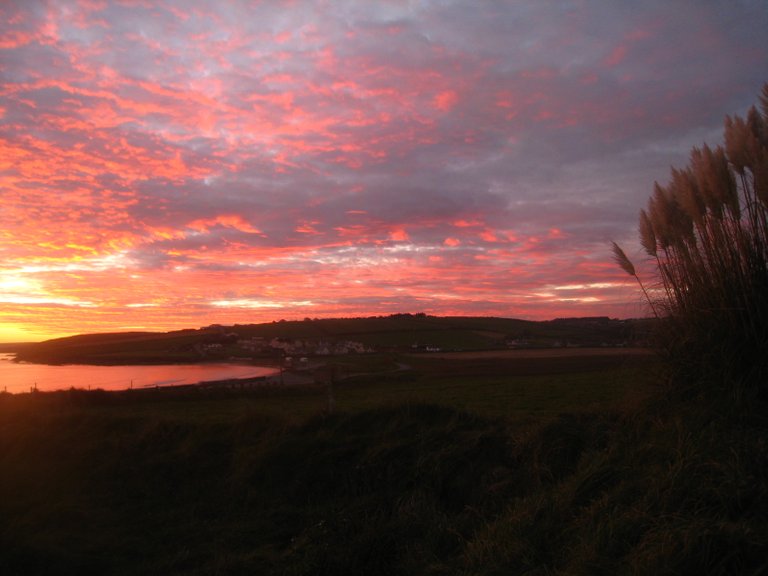 I recently wrote a post for the naturalmedicine challenge which asked what my health goals for 2020 are. That post really ties in with this as I will be focusing more on my overall health and the first step is my sleep. It has improved a bit, I have of late managed to sleep for 8 hours, which Both my mind and my body are very very happy with.
There are other things that I will be focusing on today though. This may come as a surprise to some, especially as I live in a Truck. But I have never had a driving license. I have driven in the past, but always with just a learners permit. I managed to get away with that, both in Ireland and in Australia.
But now I am in a different place in my life, so I have decided that this is the year that I will finally get my license and a van in which I can travel easily with my tribe ( 3 kids and 2 large dogs). I lived in a van in Australia and that is where my love of being nomadic and living in tiny homes came about. When I moved to Ireland with my ex partner to birth our daughter, we focused on him getting his C license so that we could move into our bus.



This week's Ecotrain Question of the Week couldn't come at a better time for me. I felt I was a bit out of inspiration to write anything. That's not true actually. I have enough inspiration, but my mind is bubbling over and because of that none of my ideas come out in my blog. I call it my 'diversified' mind. It wants to do so much, and then nothing gets done. Or at least not all I want to do.
So what would I like to do differently this year? Let's find out!
Resolutely making no New Year's resolutions
There is a very good reason for this. I have never made any New Year's resolutions. Never...Ever.
Maybe it's my inner rebel that has always tried to go against the grain of everything 'normal' or 'common', or it's because I don't see the point. Maybe a bit of both. Whenever I hear people say: 'My New Year's resolutions are...' I feel like slapping them around the ears with their last year's resolutions, and remind them that they probably gave up on most of them before the month of January came to an end. I call 'Bah Humbug' on NY resolutions! Just like I am not the fondest of Christmas, I am quite the grinch when it comes to all those resolutions that pass by just before the 1st of January.
But I'm not just an evil dream zapper. No. There is a very good reason why I think the way I do.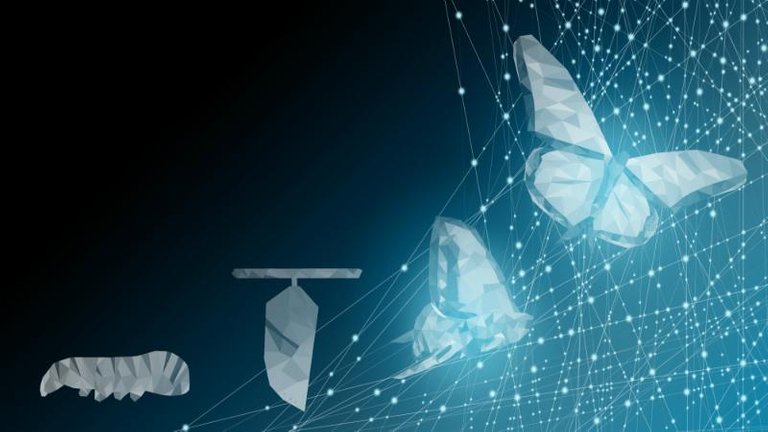 TRANSFORMATION
Lighting up another spliff
Looking at the screen
wAITING FOR inspiration to hit

Another puff
Another drag
Letting the smoke in
Was I feeling sad?

Herbal smoke has been my vice
Holding on and hiding out
Does this really help my life?


CHECK OUT OUR PREVIOUS QUESTION OF THE WEEK
🌍 The QOTW Almanac 2019: A Compilation of all our Questions this year.
https://steempeak.com/ecotrain/@ecotrain/the-qotw-almanac-2019-a-compilation-of-all-our-questions-this-year

ecoTrain QOTW - Are 'eco-warriors' hypocrites for flying?
https://steempeak.com/ecotrain/@ecotrain/ecotrain-qotw-are-eco-warriors-hypocrites-for-flying-tie-up-post

What are Your Priorities in life and why?
https://steempeak.com/ecotrain/@eco-alex/ecotrain-qotw-tie-up-post-what-are-your-priorities-in-life-and-why
Make Something Paleo to Eat!
https://steempeak.com/ecotrain/@ecotrain/qotw-tie-up-post-make-something-paleo-to-eat
In what ways has centralisation failed us?
https://steempeak.com/ecotrain/@ecotrain/ecotrain-qotw-tieup-find-out-who-won-a-share-of-100-steem-in-what-ways-has-centralisation-failed-us
Who do you trust and how do you trust?
https://steempeak.com/ecotrain/@ecotrain/ecotrain-qotw-tie-up-post-who-do-you-trust-and-how-do-you-trust

What do you think is as the root of conflict between people?
https://steempeak.com/ecotrain/@ecotrain/ecotrain-qotw-season-2-6-what-do-you-think-is-as-the-root-of-conflict-between-people
What is stopping you from moving to the ecoVillage of tomorrow?
https://steempeak.com/ecotrain/@ecotrain/ecotrain-qotw-tie-up-post-what-is-stopping-you-from-moving-to-the-ecovillage-of-tomorrow
ecoTrain QOTW AWARDS AND 75 STEEM IN PRIZES!! What 3 things are most important to you in the eco-village of tomorrow?
https://steempeak.com/ecotrain/@ecotrain/ecotrain-qotw-awars-and-75-steem-in-prizes-what-3-things-are-most-important-to-you-in-the-eco-village-of-tomorrow



The 8 Pillars of @TribeSteemUp
Supporting People Who Help
Make The World A Better Place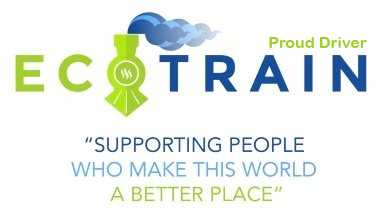 Discover our 'Golden Nuggets' at @ecoTrain