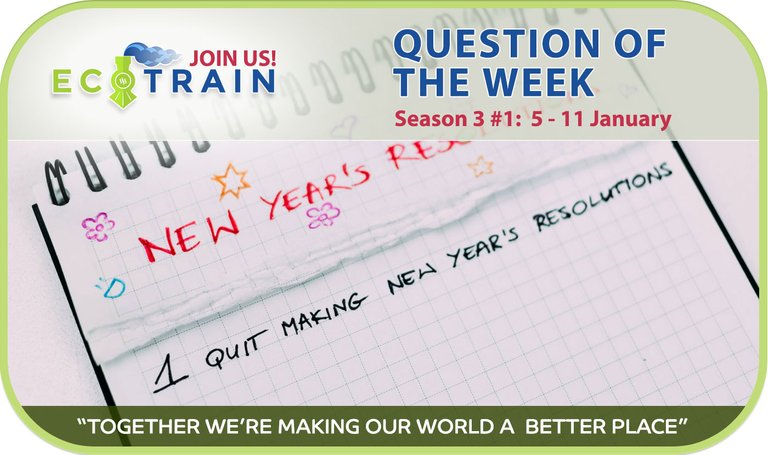 It's the first QOTW of the year, and of course the decade, and what better way to start than with a self improvement QOTW? Notice how i have not used the words 'New Year Resolution'! I have made so many of them, and just hearing those words makes me think of trying things out and not following through. So by framing the question in this way I think makes it somehow easier to not only identify but also follow through with the things that we would like to change in our lives. Doing things differently means making different choices, and so when we have identified something that we do want to change, it makes it easier to make the right choice when the decision making time comes.
Humans are habitual creatures really, generally speaking we don't like change, and our brains are wired to form patterns and then stick to them. The longer we hold onto and reinforce these patterns, the harder it is to break them. With that knowledge comes the understanding that there is no better time to change than now as it will only get harder to do so in the future. So by answering this QOTW with us, I hope that you can prioritize what is important to you, and what things you would like to do differently so that this year becomes all that you hope and dream it will!
So I hope you will join us this week and share one or maybe several things, put it out there into the universe and proclaim your desires... even if you don't think you will manage to do it!~ IT doesn't always matter if you get there the first time around, we can always try and try again. Why give up when its so easy to give things another shot!
As always I encourage you to dig deep, and really think to the roots of the things you would like to change! A good example of this might be to look at the idea of stopping smoking. I could just make that a thing I want to do differently, but if I dig deeper I can understand what patterns lead me to smoking more and do the things that may help me to stop, for example, meditating, exercise, going out more, being around the wrong people or in a job you hate etc.. What is it that makes me want to smoke in the first place! etc..?
As always the QOTW is open to all, we love to read varied opinions and I look forward to seeing what things you would like to change. Will we all want to do the same kind of things differently, or not!?

HOW TO JOIN THE QOTW
- We welcome everyone to join us and post your answer to this question titled "What would you like to do differently this year?"
- Your answer can be a written post, a video, or any way you wish to express yourself.
- You can post anytime from now until Saturday 11th January.
- Use the tag 'ecotrain' along with any other tags you wish to use.
- Please also post a link to your post in the comments so that I will be sure to find it and add it to the weekly tie-up post.
CHECK OUT OUR PREVIOUS QUESTION OF THE WEEK
ecoTrain QOTW - Are 'eco-warriors' hypocrites for flying?
https://steempeak.com/ecotrain/@ecotrain/ecotrain-qotw-are-eco-warriors-hypocrites-for-flying-tie-up-post

What are Your Priorities in life and why?
https://steempeak.com/ecotrain/@eco-alex/ecotrain-qotw-tie-up-post-what-are-your-priorities-in-life-and-why
Make Something Paleo to Eat!
https://steempeak.com/ecotrain/@ecotrain/qotw-tie-up-post-make-something-paleo-to-eat
In what ways has centralisation failed us?
https://steempeak.com/ecotrain/@ecotrain/ecotrain-qotw-tieup-find-out-who-won-a-share-of-100-steem-in-what-ways-has-centralisation-failed-us
Who do you trust and how do you trust?
https://steempeak.com/ecotrain/@ecotrain/ecotrain-qotw-tie-up-post-who-do-you-trust-and-how-do-you-trust

What do you think is as the root of conflict between people?
https://steempeak.com/ecotrain/@ecotrain/ecotrain-qotw-season-2-6-what-do-you-think-is-as-the-root-of-conflict-between-people
What is stopping you from moving to the ecoVillage of tomorrow?
https://steempeak.com/ecotrain/@ecotrain/ecotrain-qotw-tie-up-post-what-is-stopping-you-from-moving-to-the-ecovillage-of-tomorrow
ecoTrain QOTW AWARDS AND 75 STEEM IN PRIZES!! What 3 things are most important to you in the eco-village of tomorrow?
https://steempeak.com/ecotrain/@ecotrain/ecotrain-qotw-awars-and-75-steem-in-prizes-what-3-things-are-most-important-to-you-in-the-eco-village-of-tomorrow



The 8 Pillars of @TribeSteemUp
Supporting People Who Help
Make The World A Better Place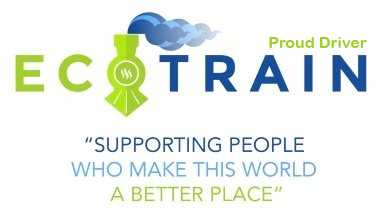 Discover our 'Golden Nuggets' at @ecoTrain