🌍 ecoTrain QOTW 100 STEEM IN PRIZES!!! "In what ways has centralisation failed us?"
It's that time of the week again, and this week I present you with SUCH an important question! In recent months I have spoken on this topic with a few old friends whom live in the matrix, but i also consider to be quite open minded. Nevertheless, it has struck me and made me feel quite frustrated that they seem totally oblivious to the total mess that our centralised systems have put us in. Isn't it interesting that every political system we have today, whether it be capitalism or communism, is based on a totally centralised system.. and all are completely corrupt. Isn't it interesting how every political system on the planet is focused solely on power and money in an attempt to dominate the world at any cost? This is just one example of how centralisation has failed us, and by us I mean you and me, and ultimately everyone.
It isn't like me to focus on the negative, but sometimes its just necessary. This week I want us decentralisation pioneers to dig deep and share with the world just how centralisation has failed us. It is fair to say that you can look at almost any negative aspect of life in this world and see how it stems from the centralised way of doing things.. We can look at inequality, racism, war, poverty, mental health, child abuse, health, climate, corruption and underpinning them all is Centralisation! I am looking VERY forward to reading your responses on this QOTW, and from the tie-up post I will create something special! Perhaps a poster, or a video that we can share with the world to help them understand!
This week, to encourage you all, there are prizes! This topic is worth it! So today I am awarding 100 STEEM, to the best posts on this question! I will spread the 100 Steem out over a few people awarded on merit! Bonus points go to posts that include some facts and figures as well as your opinions and observations. It would be great to see some posts with real world examples as well! If you want to write a long list of things, or just focus on one thing that is totally up to you. As always, you make the rules around here in this decentralised anarcho world.
Decentralisation is what ecoVillage is all about! The reasons for embarking on the mission of creating an ecoVillage stretch so much further than just sustainable living, security and climate change. The ecoVillage concept hits on the one thing that is the real root of most of the worlds troubles.. but who wants to see change when they cannot even understand the problem? SO get your pens out, or your video cameras and let it rip folks!

ALL ARE WELCOME TO JOIN US ON THIS QOTW!
- We welcome everyone to join us and post your answer to this question titled
"In what ways has centralisation failed us"
- Your answer can be a written post, a video, or any way you wish to express yourself.
- You can post anytime from now until Tuesday 12th November.
- Use the tag 'ecotrain' along with any other tags you wish to use.
- Please also post a link to your post in the comments so that I will be sure to find it and add it to the weekly tie-up post.
WINNERS SHARING 100 STEEM IN PRIZES WILL BE ANNOUNCED ON
WEDNESDAY 13th NOVEMBER

HOW TO SUPPORT THE ECO VILLAGE PROJECT
RE-STEEM THIS POST
https://steempeak.com/ecotrain/@eco-alex/steem-ecovillage-update-land-aquired-in-portugal-website-launch-ecovillage-token-is-live
SHARE ON SOCIAL MEDIA
https://steempeak.com/ecotrain/@eco-alex/steem-ecovillage-update-land-aquired-in-portugal-website-launch-ecovillage-token-is-live
JOIN US AT THE COMMUNITY NETWORK WEBSITE
https://www.ecovillages.io/communitynetwork/
DELEGATE TO ECOTRAIN
https://steembottracker.com/delegation.html
BUY ECOVILLAGE COIN
https://steem-engine.com/?p=market&t=ECO

CHECK OUT OUR PREVIOUS QUESTION OF THE WEEK
Who do you trust and how do you trust?
https://steempeak.com/ecotrain/@ecotrain/ecotrain-qotw-tie-up-post-who-do-you-trust-and-how-do-you-trust

What do you think is as the root of conflict between people?
https://steempeak.com/ecotrain/@ecotrain/ecotrain-qotw-season-2-6-what-do-you-think-is-as-the-root-of-conflict-between-people
What is stopping you from moving to the ecoVillage of tomorrow?
https://steempeak.com/ecotrain/@ecotrain/ecotrain-qotw-tie-up-post-what-is-stopping-you-from-moving-to-the-ecovillage-of-tomorrow
ecoTrain QOTW AWARDS AND 75 STEEM IN PRIZES!! What 3 things are most important to you in the eco-village of tomorrow?
https://steempeak.com/ecotrain/@ecotrain/ecotrain-qotw-awars-and-75-steem-in-prizes-what-3-things-are-most-important-to-you-in-the-eco-village-of-tomorrow
Share about something or someone that you have discovered on the Steem blockchain that has inspired you or taught you something...
https://steempeak.com/ecotrain/@ecotrain/ecotrain-qotw-tie-up-post-share-about-something-or-someone-that-you-have-discovered-on-the-steem-blockchain-that-has-inspired
What is more important for good health... emotions, diet, exercise, positive thinking, or something else?
https://steempeak.com/ecotrain/@ecotrain/ecotrain-qotw-tie-up-what-is-more-important-for-good-health-emotions-diet-exercise-positive-thinking-or-something-else
Share a story about how you overcame a life challenge
https://steemit.com/ecotrain/@ecotrain/ecotrain-qotw-tie-up-post-share-a-story-about-how-you-overcame-a-life-challenge
Would You Like To Be A Super Hero? No Really!?
https://steempeak.com/ecotrain/@ecotrain/would-you-like-to-be-a-super-hero-no-really-ecotrain-qotw-tieup-post

YOUTUBE Vs UNIVERSITY
https://steempeak.com/ecotrain/@ecotrain/ecotrain-qotw-tie-up-post-youtube-vs-university
ResPect!
https://steempeak.com/ecotrain/@ecotrain/ecotrain-question-of-the-week-respect

4 surPRIZE Awards For the ecoTrain QOTW: Poem on Hope Tie Up
https://steempeak.com/ecotrain/@ecotrain/4-surprize-awards-for-the-ecotrain-qotw-poem-on-hope
How do you know when it is time to give up on something?
https://steempeak.com/ecotrain/@ecotrain/ecotrain-qotw-tie-up-post-how-do-you-know-when-it-is-time-to-give-up-on-something
Is the Death penalty the epitome of hypocrisy? Does an 'eye for an eye' have a place in the modern age, and what kind of message does this send to society?
https://steempeak.com/ecotrain/@eco-alex/ecotrain-question-of-the-week-launch-post-is-the-death-penalty-the-epitome-of-hypocrisy-does-an-eye-for-an-eye-have-a-place-in

Who are more culpable for inequality and injustice, the people who make our rules and laws or the people who follow and enforce them? Is the notion I''m just doing my job' ethical?
https://steempeak.com/eco/@eco-alex/ecotrain-question-of-the-week-tie-up-post-who-are-more-culpable-for-inequality-and-injustice-the-people-who-make-our-rules-and
What rituals do you have, and why are they important to you?
https://steempeak.com/ecotrain/@eco-alex/ecotrain-question-of-the-week-tie-up-post-what-rituals-do-you-have-and-why-are-they-important-to-you
What lessons will you take with you for your potential next life if you die tomorrow?
https://steempeak.com/ecotrain/@eco-alex/ecotrain-question-of-the-week-tie-up-post-what-lessons-will-you-take-with-you-for-your-potential-next-life-if-you-die-tomorrow
Who are the best people to lead or guide our world ...Politicians, Parents, Academics, Philosophers, High Tech.. Or someone else?
https://steempeak.com/ecotrain/@eco-alex/ecotrain-question-of-the-week-tie-up-post-who-are-the-best-people-to-lead-or-guide-our-world-politicians-parents-academics
Why and how did Donald Trump rise to power and do you think his tenure can help the world if you ignore the obvious negatives?
https://steempeak.com/ecotrain/@eco-alex/ecotrain-question-of-the-week-tie-up-post-why-and-how-did-donald-trump-rise-to-power-and-do-you-think-his-tenure-can-help-the
What was one of the happiest times in your life and what made is special?
https://steempeak.com/ecotrain/@eco-alex/ecotrain-question-of-the-week-what-was-one-of-the-happiest-times-in-your-life-and-what-made-is-special
Is it better to have loved and lost than never to have loved at all?
https://steempeak.com/ecotrain/@eco-alex/ecotrain-question-of-the-week-tie-up-post-is-it-better-to-have-loved-and-lost-than-never-to-have-loved-at-all
Bearing in mind the health and state of our western culture and society today, do you think we have too much freedom?
https://steempeak.com/ecotrain/@eco-alex/ecotrain-question-of-the-week-tie-up-post-bearing-in-mind-the-health-and-state-of-our-western-culture-and-society-today-do-you
Are women who dress provocatively responsible for unwanted attention, or should men learn to control themselves?
https://steempeak.com/ecotrain/@eco-alex/the-ecotrain-s-question-of-the-week-tie-up-post-are-women-who-dress-provocatively-responsible-for-unwanted-attention-or-should
If there is a God, why do so many bad things happen?
https://steempeak.com/ecotrain/@eco-alex/the-ecotrain-s-question-of-the-week-tie-up-post-if-there-is-a-god-why-do-so-many-bad-things-happen



The 8 Pillars of @TribeSteemUp
Supporting People Who Help
Make The World A Better Place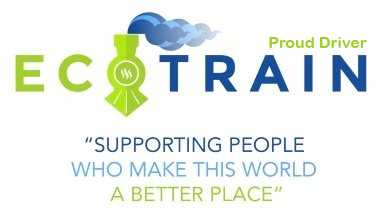 Discover our 'Golden Nuggets' at @ecoTrain
---
---