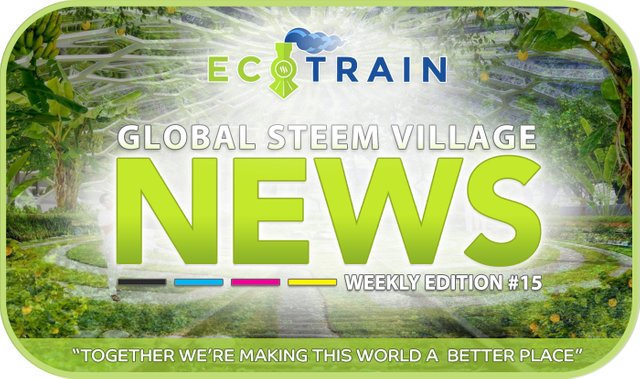 Consolidating our energy towards a global network of steem-based eco-communities is a clear priority for @ecotrain. We deliberately and consciously curate those posts which speak to the issues, challenges and needs of the emerging steem eco-communities around the world.
GREAT content this week - here are some of the gems, eco-green wisdom & insight shared under the #ecotrain tag this week on the steem blockchain. Even if you don't have VP or RC to upvote, a meaningful comment is usually upvoted by a smart author, so please go and lavish your appreciation and engagement on this great content.
We truly are an amazing global community - and growing with new contributors every week!! If you want to help @ecotrain give juicier upvotes, please delegate or increase your delegation if you can. It matters! You loaning us your steem to make more money for you? Bit of a no-brainer, really!
@ecotrain is a artisan-hand-curated community built around the concept of gift economy and actively making our world a better place. We engage around sustainability, eco-green, permaculture, the glories of Mother Earth, inner transformation, alternative energy, earthships & earth building, recycling - in short, all the practical and conceptual underpinnings of paradigm shift.
Each week @eco-alex and @artemislives scour the steemit blockchain for people using the tag, and upvote-comment-curate in the best way they know how.
Please:
Upvote this eco-community curation and our featured posts if you can. Comment, resteem this curation and a few of the posts. Follow, engage and enjoy.
#togetherwecan

Portugal Update from @orlev. "I want this project to be open source, completely transparent, and that starts with me. My personal insecurities and fears, my shortcomings and faults. If I'm too ashamed to share my faults now, how will I share the community's challenges, and failures, so that I and others can learn from them..?"

Hi Steemit! Life and EcoVillage Update!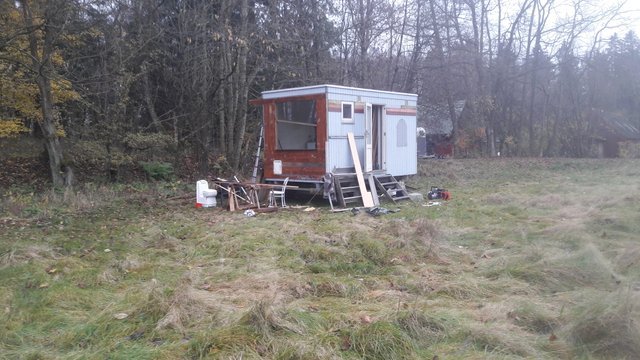 Is starting an EcoVillage easy? LOL... heck no. And yet it continues to draw many people whose hearts are tired of crumbling social values and who seek to build something new and sustainable. @freyafri updates us on the Friskoven Eco Village project, her challenges and the future as she sees it.

When Will There Be A Reckoning?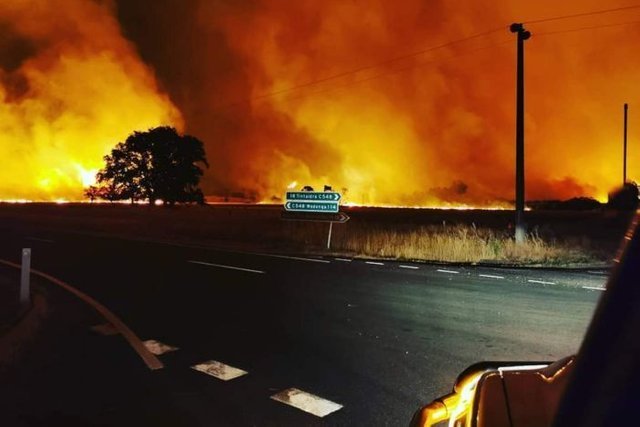 Where is the second greatest concentration of eco-villages in Australia? After the Byron-Mullum-Daintree areas, it's in Eastern Victoria and South Eastern New South Wales - today facing one of the largest mass forced evacuations in Australia history. Our thoughts and prayers are with those eco communities as all they have worked for is threatened and destroyed. @bengy asks a GREAT question: "When will there be a reckoning?" for those authorities and powers who have failed to act on climate change?

Coming Together To Help Each Other - Thriving in Community #3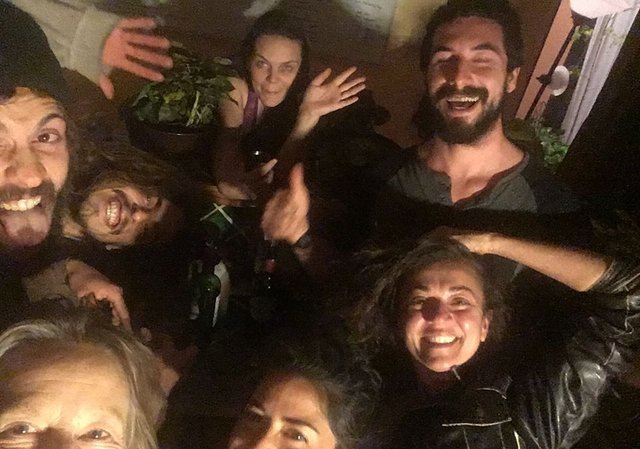 How does an EcoVillage celebrate? Abundantly and together!! @everlove shares the pics from a gorgeous natural celebration, dripping with fresh food, laughter and a lot of community lovve. Yes, there are already EcoVillages thriving and happening all over the world.

https://steemit.com/ecotrain/@abdulhamids/introducing-planting-to-children-on-holiday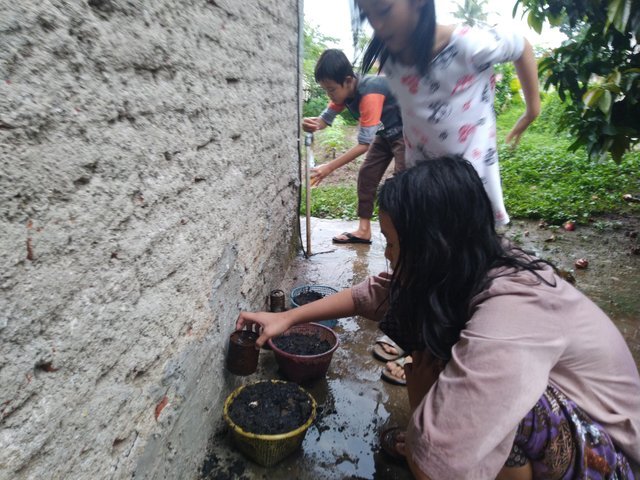 If you can't bring the Village to Eco, bring Eco to the Village! Reviving, regenerating and bringing Eco values to villages around the world is another way of building more EcoVillage life. How bet to start this? With the children! @abdulhamids shows us how they're teaching children to plant and to green the village. Great work!

Question of the Week is one of the ways that this online steem-based community engages around the tough questions of life! We're about to fire-up for the 2020 season, and inviting you to join in with us. Stay tuned as the launch post will be hitting the @ecotrain feed early this coming week.
Meanwhile, please ENJOY the almanac of 2019's Questions of the Week.
The QOTW Almanac 2019: A Compilation of all our Questions this year.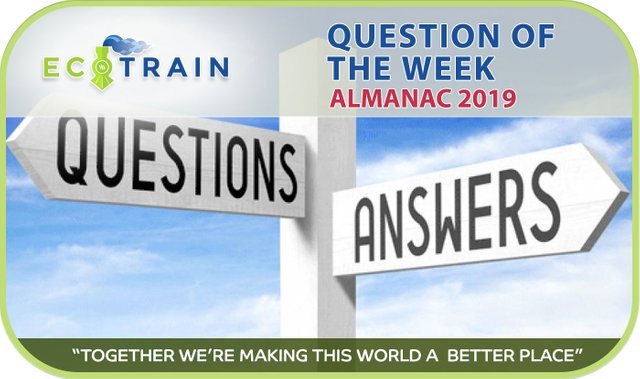 The Steem Community of Thought grows and evolves as we grapple with some of the challenges of life.

We hope you have enjoyed these eco-village & eco-community related posts - please LAVISH them with upvotes, reblogs, comments and engagement.
If you're able to delegate, or increase your delegation, to @ecotrain, it's a simple and practical way you can help to engage with, and fund, steem eco-villages around the world.
Most importantly, consider writing under the #ecotrain tag this coming week - we love all posts eco-green, earth building, spiritual and natural, but mostly as those things relate to the building and evolution of eco-community.