Eco Living Weekly celebrates our collective efforts to live more harmoniously on Mother Earth, and walks hand-in-hand each week with @ecotrain's other curation, Eco Village News. It's a "best of" from posts on the steem blockchain this past week which have used the #ecotrain tag.
What kind of content will get you curated here? Practical, thoughtful, creative and personal posts about literally Making the World a Better Place. From recycling, art, natural health and organic-permaculture to eco-travel, creating change, spirituality, art-poetry-music, natural food preparation and growing-storing-preserving your food and natural medicine. Please attribute quoted material and images which aren't your own, and be thoughtful. You need to use the #ecotrain tag to be considered for an upvote. And please make at least part of your post in the English language - we MANUALLY curate so we need to be able to understand the gist of your post.
We DON'T require you to delegate to @ecotrain, but we'd ask you to please consider it. You can take it back at any time, no questions or stress. Delegation is nothing more than a LOAN of your SP so we can give YOU juicier upvotes. It's a no brainer, really. We also don't REQUIRE you to upvote or support others (all too school-marmy for us!) but, again, we'd ask you to simply give to others what you' like to receive, which is a generous upvote and a thoughtful comment.
MUCH APPRECIATION for the wonderful posts this week.
Please: read, upvote, comment, resteem the posts we've selected for you. And start writing YOUR next @ecotrain post.

Self-Made Vegan Milk - Healthy, Simple and Delicious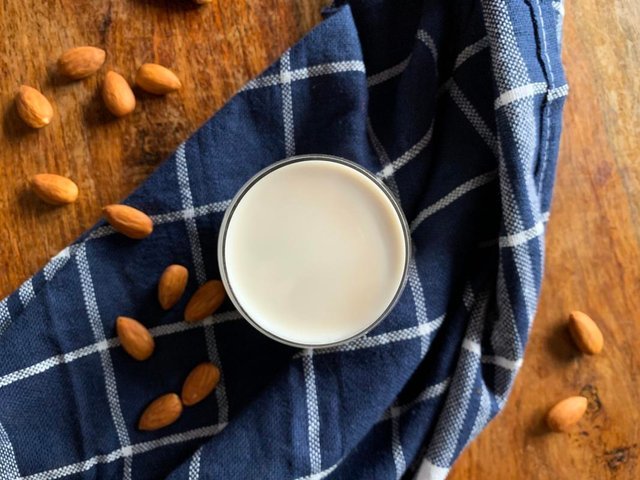 Whether you're vegan or simply don't have access to hormone-chemical-free-non-pasteurized milk (or a cow!), making your own nut milk is a great skill to have as part of conscious eco-living. @rawadventuress takes us through the steps to making your own nut milk, at home, from whatever nuts you have on hand.

Wherever you sit on the play discussions in parenting groups, one thing is for sure: if you give your kids toys to play with, it's best of they can be natural, durable, non toxic and easily shared. @mrnightmare89 shows us how to make a simple wooden"trompo" which the kids play with in The Philippines.

5 signs of soil health we can check with our eyes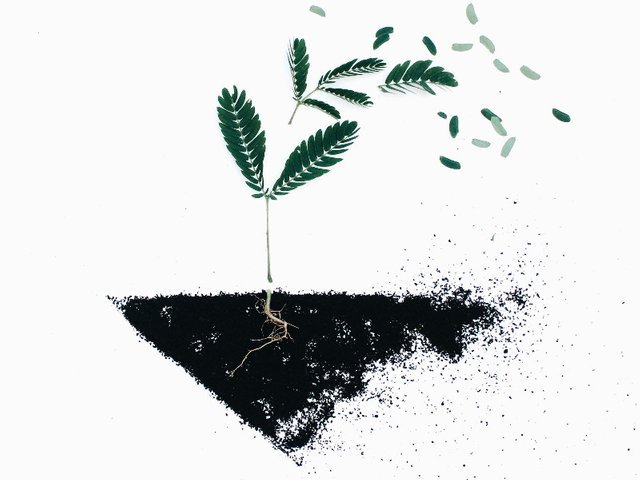 Soil health is the beginning of great eco-living; without healthy, balanced, living soil, NOTHING grows (except maybe despair). But how do you know if your soil is balanced? The weeds are growing so it must be OK? @fenngen shows us 5 signs of healthy soil that even a relative newbie can identify with only their eyes. Important knowledge to share!

Nurturing and holding our little ones with a baby sling is so simple, affordable and SMART. @qwerrie shows us their baby slings, and some sweet pictures of the little one, snuggled up warm and close and safe. Did you use a baby sling with your children? How did that work for you? Comments and upvotes on this post would be awesome.

Going Cold Turkey On Plastic Bags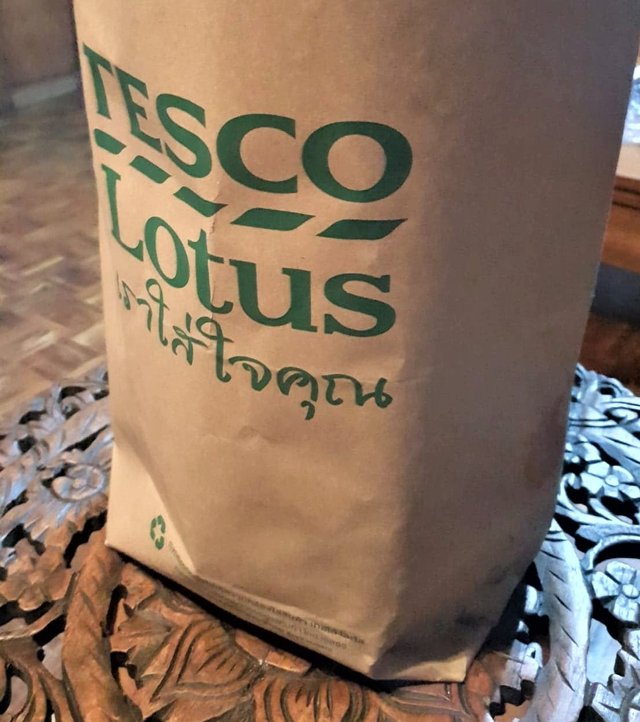 75 major Thai retailers have pledged to go completely plastic bag free from 1st January, 2020. @artemislives gives it a trial run and share with us some of the local challenges that weather and social structures brings to the possible plastic alternatives in a developing country.

Making our own natural medicines and superfood supplements is an essential part of sustainable, frugal & off-grid eco-living. @olivia08 shows us how to make some magic moringa powder for optimal nutrition and as a great source of vegan protein.

Probably the best thing you'll ever do with chickpea flour (Basen) - Recipe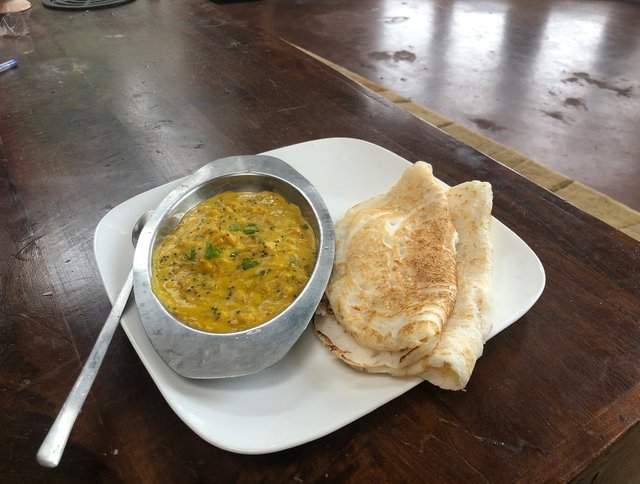 Stepping out of the convenience food trap with all of it's disgraceful environmental waste and senseless packaging requires you to be able to COOK! @eco-alex shares with us a simple Indian dish that's definitely a keeper, since it's a nourishing & healing food that can be made with stored staples when there are few fresh vegetables about. Eco-Living requires us to reclaim the kitchen!

Finally I Get To Make Some Kefir!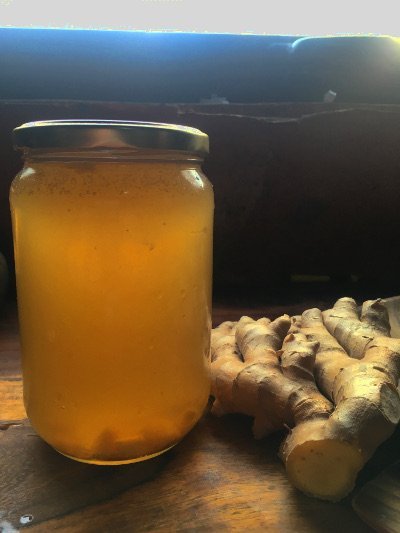 Following the theme of great natural medicines and food as medicine, @trucklife-family got her probiotic on and made some kefir. Probiotics - for the soil, our plants and our own bodies - are an important part of Eco Living.

Eco Living invites us to do things differently - lots of things. Including the way we grieve and remember loved ones who have graduated this Earthschool. @papa-pepper shared a beautiful wholesome way to remember a friend who has passed on - by the family cooking and sharing a recipe she had given them. We don't have to buy into conventional ways of dying or grieving, and we just loved this gentle, poignant tribute.

Did you See This Week's Eco Village News?
Lots happening in terms of steem communities and ecoVilllage - catch up on this last week in our latest issue of the Eco Village News #13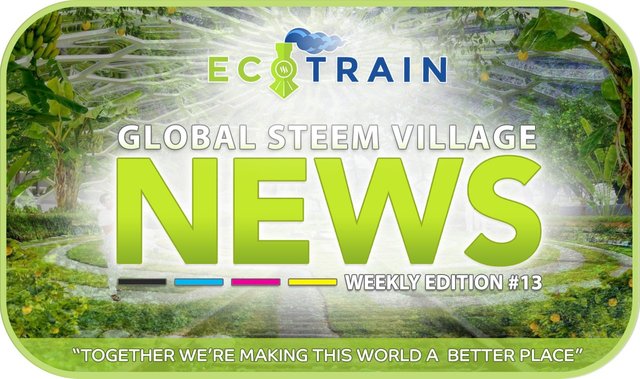 We hope you have enjoyed these eco-living posts - please LAVISH them with upvotes, reblogs, comments and engagement.
If you're able to delegate, or increase your delegation, to @ecotrain, it's a simple and practical way you can help to engage with, and fund, steem eco-villages around the world.
Most importantly, consider writing under the #ecotrain tag this coming week - we love all posts eco-green, earth building, spiritual and natural, but mostly as those things relate to the building and evolution of eco-community.