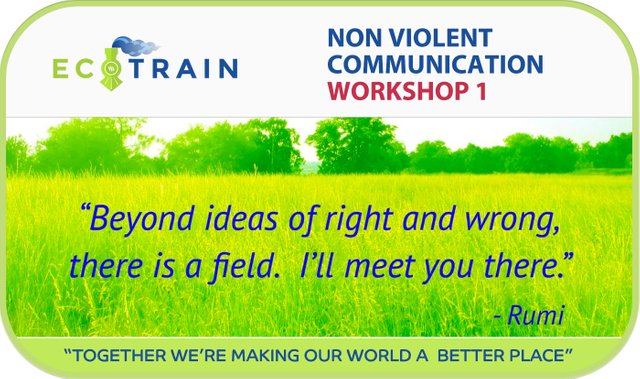 Welcome to this first workshop! We are looking at OBSERVATION and specifically listening to another person talking about something that upsets them. At this early stage your only job is to LISTEN and OBSERVE what the other person is saying to you. Once you have finished this entire workshop you will also be ready to respond, but for now I want to demonstrate something so important, that is the power of LISTENING!
Observations are simply the facts of a situation. What you heard someone say or what you saw someone do, without adding any evaluations or judgments. For instance, if someone said, "I like the red dress better," the observation is, "You said that you liked the red dress better" because the speaker is simply repeating back what the other person said. An observation that is mixed with evaluations or judgments might be "You said that you don't like me in the blue dress" because the speaker is interpreting what the other person meant by the statement. Do you notice the difference?
This distinction is important because most of us would argue with someone who repeated the second sentence.The argument would be about our interpretation of what the other person meant by the statement, or the other person defending the statement, rather than what is really important: gaining clarity about the person's intention or being heard about our hurt feelings that were stimulated by the statement.
Another form of observation is when we state the facts of what we saw or experienced, such as "You came home at 5:30," where the speaker simply states the actual event. An evaluation would be "You were late again. You're always late." How do you think you would respond to this? Most of us would defend ourselves by arguing about our lateness this time or we might reflect on all the times we were on time. Can you relate?
The observation helps us stay focused on what was actually said or done and it helps us avoid needless arguments that serve to cover up the primary issue.
The most important thing in the exercise that you will do is that you set the intention to simply listen. You need to be doing this exercise because you want to do it, and not because you need your own needs resolved..,. that part will come later! For this exercise you will be practicing natural giving, in the form of giving your attention, empathy, and understanding of someone you know and love.
The second most important thing is that you do your very best to listen without judgement or reacting because you are triggered. If what is being said is too much for you, then please tell them that you are not feeling right, and you need to have a break and will come back to the discussion at a later time. Since we are choosing a non intense topic to start with, this should not happen.
Before we can listen to another person and before you start a conversation we need to have self empathy. All this means is that we need to take 5 minutes to sit and just notice how we are feeling in this moment, and what our needs are. Giving yourself time before you give to others is an important part of grounding, self connection and self self empathy. We cannot connect with another person unless we are connected with our own feelings, WHATEVER they are. In this video you see a woman in tears and she is sad when she checks in, but of course you may be experiencing a completely different and also positive feelings.

HOW TO START! (VERY IMPORTANT!)
I would like you to go through the following videos before you try to perform the final real life task. I have chosen these particular videos as i think they are some of the best that I have seen on this aspect of NVC. PLEASE please watch them all with as much attention as you can. They are all short videos, and together they really do give you a broad sense of how to handle this weeks workshop.
1. SELF-EMPATHY (EMOTIONAL HYGIENE DEMO WITH NVC)

Watch Marianne show us how its done! This is such a beautiful and intimate demonstration and sharing of a real self empathy process happening,. Notice how deep she goes and how she REALLY gets in touch with her feelings, and her needs. This demo relates to a breakup of a relationship.

2. Introduction to Non-Violent Communication - Compassionate Listening

3. HOW TO LISTEN TO FIND SOMEONE'S NEEDS ~ Demo with Marianne and Eva

Please click on SUBTITLES button to reveal the English translation. It's worth it!

4. Nonviolent Communication (NVC) in Action (Part 1)

5. HOW TO LISTEN SO THAT SOMEONE WILL OPEN UP (please turn on subtitles for translations to English for some of this)

6. THE NO.1 LISTENING MISTAKE & HOW TO AVOID IT

Demonstrated in an example of
feeling jealous of a partner spending time with someone of the opposite sex.

7. (optional) Responding to Anger

9. My video on NVC and observation
10a.(optional) NVC WITH KIDS: 5 minute kickstart (click subtitles to see the conversation in English)

In this exercise you will ask your child what they liked about the day or what they did not like. You will just listen to them, and practice NVC as you listen. Remeber you are not trying to fix anything, or say anything UNTIL you are sure you have understood their needs clearly, and asked any questions you need to do that. Notice the questions that Marianne asks in this video, and how she remains silent as much as she can so that she can listen and hear and get more information from her child.
a) The Three Dont's are:
1. Don't try to educate or try to help them understand why things happen.
2. Don't give any advice or solutions
3. Don't give any reassurance that contradicts their feelings.
When your kids dont want to put their shoes on, or go to school or are fighting with each other and you dont really understand why, NVC can be very helpful.
In this video you can learn how to get a better connection with your children, and the anger and sadness will be much lighter and easier to solve.
What you SHOULD do is guess their feelings and needs, and ask questions to clarify details. Please do not try to offer any suggestions or try to fix anything!
10b)(optional) NVC WHEN YOUR KID IS TRIGGERED ( angry or sad etc)

In this video demonstration we can learn how NVC is used with Marianne's daughter Laura who is triggered by her young brother who is teasing her. Watch how the mother speaks and handles the situation.
10c) (optional) Parenting with Nonviolent Communication (NVC)


Quiz - Read each of the following statements and choose whether the statement is an observation or evaluation.
Question: 1. He works too hard.

Question 2. I parked the car in front of the apartment building.
Question 3. My neighbour is a nice guy.
Question 4. My boss is a micromanager.
Question 5. My new computer is three times faster than my last one.

The answers are at the end of this post!


EXERCISE 1 - OBSERVATION
Once you have watched these videos and understand what Observation is all about, you are ready to try out your first exercise with someone. If you haven't yet chosen someone to do this with, now is the time! As I have said, please choose someone you are comfortable with, and ask them to share with you something they are slightly unhappy or upset about. It should relate to you, but it doesn't have to if that feels too confrontational at this stage. It should not be a heavy or VERY emotional topic!
If this feels uncomfortable for you then instead please ask them to tell you about an event from their lives. As you listen to your practice partner, sum up your practice partner's overall experience and feelings in brief responses during the sharing:
Please spend 5 minutes noticing how you are feeling (self empathy) before you start this listening exercise, it is very important.
How to Do it!
- Sit comfortably facing the speaker and try to keep your body language open. Avoid crossing your arms and try to aim your feet toward the person.
- Remember that you are about to simply listen as best you can. This listening is not about you, it is purely about you understanding them.
- Listen first and acknowledge what you hear, even if you don't agree with it.
- Once you acknowledge how they feel, try to also confirm a need with them. Please use the PDF attached below for inspiration... we all have the same basic needs.

This kind of listening separates acknowledging from approving or agreeing . Acknowledging another person's thoughts and feelings does not have to mean that you approve of or agree with that person's actions.
By listening and then repeating back in your own words the essence and feeling of what you have just heard, from the speaker's point of view, you allow the speaker to feel the satisfaction of being understood, (a major human need). Listening responsively is always worthwhile as a way of letting people know that you care about them. Our conversation partners do not automatically know how well we have understood them, and they may not be very good at asking for confirmation. When a conversation is tense or difficult it is even more important to listen first and acknowledge what you hear. Otherwise, your chances of being heard by the other person may be very poor.
Here are a few more tips that may help
1. As a general rule, do not just repeat another person's exact words. Summarise their experience in your own words . But in cases where people actually scream or shout something, sometimes you may want to repeat a few of their exact words in a quiet tone of voice to let them know that you have heard it just as they said it.
2. If the emotion is unclear, make a tentative guess, as in "So it sounds like maybe you were a little unhappy about all that…" The speaker will usually correct your guess if it needs correcting.
3. Listening is an art and there are very few fixed rules. Pay attention to whether the person speaking accepts your summary by saying things such as "yeah!", "you got it," "that's right," and similar responses.
4. If you can identify with what the other person is experiencing, then in your tone of voice (as you summarise what another person is going through), express a little of the feeling that your conversation partner is expressing. (Emotionally flat summaries feel strange and distant.)
5. Please download this PDF with a list of feelings and needs. It will help you to assist them to find their own feelings and needs as you respond and clarify their points.
https://drive.google.com/file/d/1vYh6RMdG7O-7dFJEb5B0VrGkwmbKh8PG/view?usp=sharing

Time to post and share!
That my friends is it! Once you have completed this process I would like you to post and share whatever details you feel comfortable with sharing. I would like you to mention anything you notice that feels different to the normal conversation you have. Please share about you and them, and how you felt during and after the process? DId you enjoy listening? Did they enjoy you listening? DO you notice any difference in your connection with them after this process? You do not have to share details if you do not want to, its the feelings that are most important!
Please use the ecotain and nvc tags in your post, as well as any other tags that you would like.
If you have ANY questions about a conversation that happened, or about this process please do ask me in the comments below. I will tie up all of your posts and conclude this part next week on the 28th January. You can of course do this at anytime, but if you want to be a part of this group as it happens, then that is the deadline.
Wishing you a special time in this first exercise!

Final Words
Listening to others helps others to listen. In learning to better coordinate our life activities with the life activities of others, we would do well to resist two very popular (but terrible) models of communication: arguing a case in court and debating. In courts and debates, each side tries to make its own points and listens to the other side only to tear down the other side's points. Since the debaters and attorneys rarely have to reach agreement or get anything done together, it doesn't seem to matter how much ill will their conversational style generates. But most of us are in a very different situation . We probably spend most of our lives trying to arrange agreement and cooperative action, so we need to be concerned about engaging people, not defeating them. In business (and in family life, too) the person we defeat today will probably be the person whose cooperation we need tomorrow!
As Marshall Rosenberg reported in his book, Nonviolent Communication , "studies in labor-management negotiations demonstrate that the time required to reach conflict resolution is cut in half when each negotiator agrees, before responding, to repeat what the previous speaker had said." (my emphasis)
When people are upset about something and want to talk about it their capacity to listen is greatly diminished. Trying to get your point across to a person who is trying to express a strong feeling will usually cause the other person to try even harder to get that emotion recognized. On the other hand, once people feel that their messages and feelings have been heard, they start to relax and they have more attention available for listening. For example, in a hospital a nurse might say, after listening to a patient: "I hear that you are very uncomfortable right now, Susan, and you would really like to get out of that bed and move around. But your doctor says your bones won't heal unless you stay put for another week." The patient in this example is much more likely to listen to the nurse than if the nurse simply said: "I'm really sorry, Susan, but you have to stay in bed. Your doctor says your bones won't heal unless you stay put for another week." What is missing in this second version is any acknowledgment of the patient's present experience.
The power of simple acknowledging. The practice of responsive listening described here separates acknowledging the thoughts and feelings that a person expresses from approving, agreeing, advising, or persuading. Acknowledging another person's thoughts and feelings…
…still leaves you the option of agreeing or disagreeing with that person's point of view, actions or way of experiencing.
…still leaves you with the option of saying yes or no to a request.
…still leaves you with the option of saying more about the matter being discussed.
One recurring problem in conflict situations is that many people don't separate acknowledging from agreeing. They are joined together in people's minds, somewhat like a two-boxes-of-soap "package deal" in a supermarket. The effect of this is, let us say, that John feels that any acknowledgment of Fred's experience implies agreement and approval, therefore John will not acknowledge any of Fred's experience. Fred tries harder to be heard and John tries harder not to hear. Of course, this is a recipe for stalemate (if not disaster).
People want both: to be understood and acknowledged on the one hand, and to be approved and agreed with, on the other. With practice, you can learn to respond first with a simple acknowledgment. As you do this, you may find that, figuratively speaking, you can give your conversation partners half of what they want, even if you can't give them all of what they want. In many conflict situations that will be a giant step forward. Your conversation partners will also be more likely to acknowledge your position and experience, even if they don't sympathise with you. This mutual acknowledgment can create an emotional atmosphere in which it is easier to work toward agreement or more gracefully accommodate disagreements. Here are three examples of acknowledgments that do not imply agreement:
---
QUIZ ANSWERS:
Q1: Evaluation
Q2: Observation
Q3: Evaluation
Q4: Evaluation
Q5: Observation



The 8 Pillars of @TribeSteemUp
Supporting People Who Help
Make The World A Better Place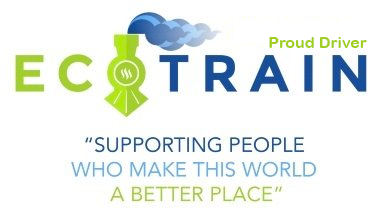 Discover our 'Weekly Digest' at @ecoTrain