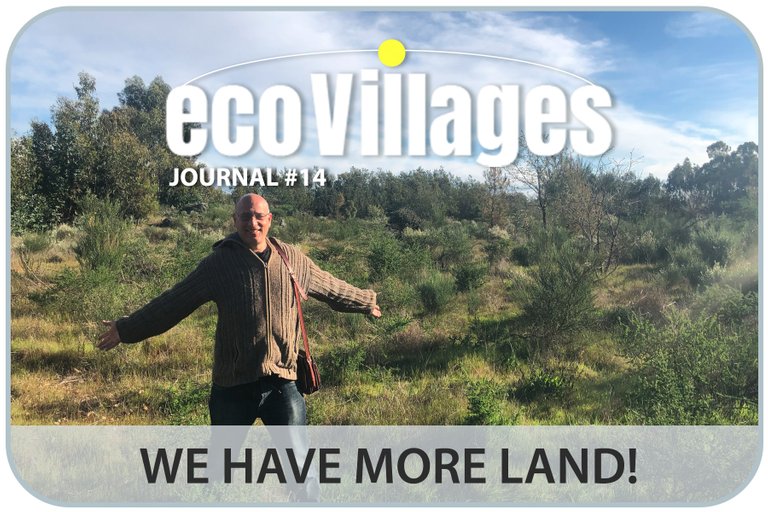 It is my great pleasure to share with you the latest news with ecoVillage after a hugely successful 8 day journey in Portugal. One might say that timing of this journey was not very good, and yet at the same time we could not have hoped for a better outcome despite the difficult and restrictive conditions that the Corona Virus has put on us. We stayed with Michael (@orlev) and his Wife Tslil, and shared a lot of time just being together and talking about everything. There was magic in the air, and our hearts connected immediately even though most of us had never met before. I was with Jonathan and Gavin, two very special and talented souls who I had met in Gatwick airport on my way from India to Portugal. We spend most of our together time on their balcony area sitting, talking, eating, drinking, and connecting deeply. It wasn't intense, but at first it was tense for me.. not knowing how our talks would merge and whether we would align in our core values and feelings for how ecoVillages should happen.
We did have several differences of opinion on a few things, and we spoke about them all. The words NVC (non violent communication) came up many times, often from me.. and I'm SO happy that all of us respect and understand what it is all about, and practice it most of the time. The good thing was, when one person 'dropped the ball', the rest of us were there to witness and keep ourselves in check. By the third day we had agreed on our pillars which was a great milestone. They are the things that we consider SO important that ecoVillages could not happen without them.
We have only written the basic words of each pillar. They will be explained and expanded upon soon. For now here is what we agree on.
THE PILLARS OF ECOVILLAGES
1.NVC, NATURAL GIVING.
2. CARE FOR NATURE, DO NO HARM, ECO-THEOLOGY.
3. DECENTRALIZATION, AUTONOMY, TRANSPARENCY,
4.TRUTH, HONESTY
5. EVOLUTION, FUTURE, PROJECTION, INTENTION, PLANNING,
6. FREEDOM OF EXPRESSION, SPEACH, CREATE YOUR OWN NICHE
7. SECURITY, SUSTAINABILITY, OFF GRID LIVING AND EARTHSHIP BIOTECTURE
We visited Michael and Tslills plot and it is beautiful. There is of course a lot of work to do on that land, and right now cleaning up the foliage and trimming things back in preparation for the fire season is the order of the day. They are also in the process of setting up a temporary spot with a T-Pee, which will make it much easier for them to spend time there.. especially since they are with their one year old son Tao.
The original idea of building on Michaels plot is not currently possible due to building restrictions placed on that area because of the number of trees. Because of this we were also searching for another plot that would allow us to build several eco Homes on one plot. Michaels plot is still an important part of ecoVillages, most importantly so that we can work with the land to improve it, and also test and demonstrate ways to use Permaculture to help prevent fires happening in the area. We don't yet know the full plan for that land, but there is great potential in many ways.
Our search for new land
We had been there for 7 days, and had mostly spent our time talking, and getting to know each other. We also drove around and saw one or two plots that were for sale, but the agent could not come to meet us, and did not even have the time to communicate at all. The two plots we saw were expensive, and probably didn't allow for several eco homes to be built on them. By the last day it felt like it would be impossible for us to even start the process of buying land.. even in a normal situation it take weeks at best, and with the Corona drama rapidly picking up pace things were already on lock-down, shops closed, and no way for us to do anything.
NEVERTHELESS, we managed to find the most beautiful plot, just 15 minutes drive from @orlevs plot and we found it just three hours before we left Portugal! Suffice is to say it was perfect in every way that was important, and more. The price of just 7,500 Euros for 8 acres was just incredible, we were lucky to have met the nephew of a local farmer who had a lot of land for sale. All they want is nice people to come to Portugal and so sensing we were coming to really do good things he made us an offer we could not refuse. I share some pics for you to see the land.. i think they speak many words!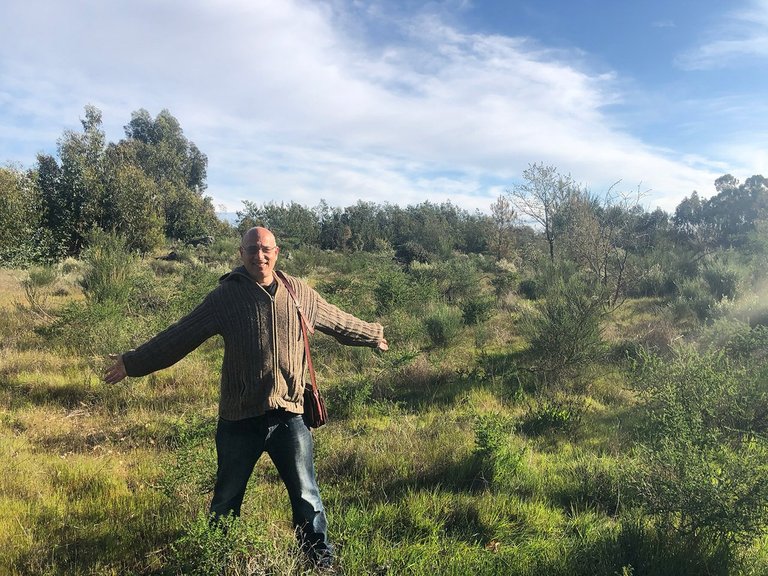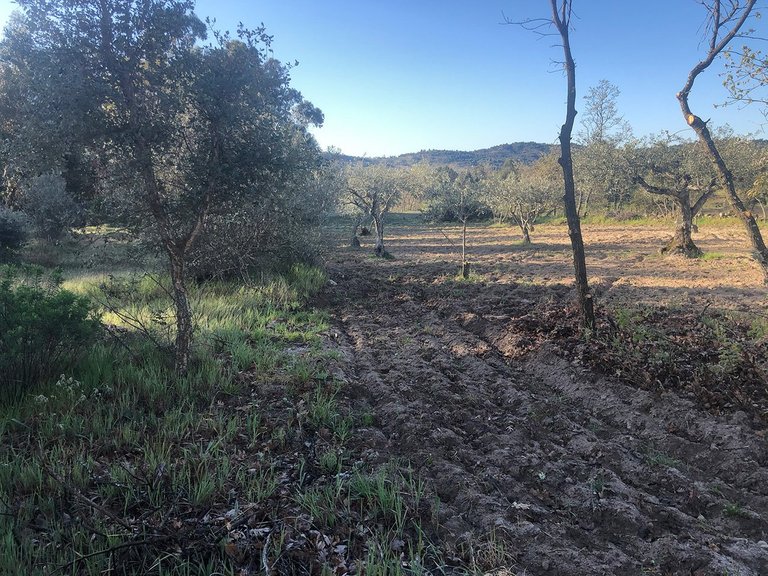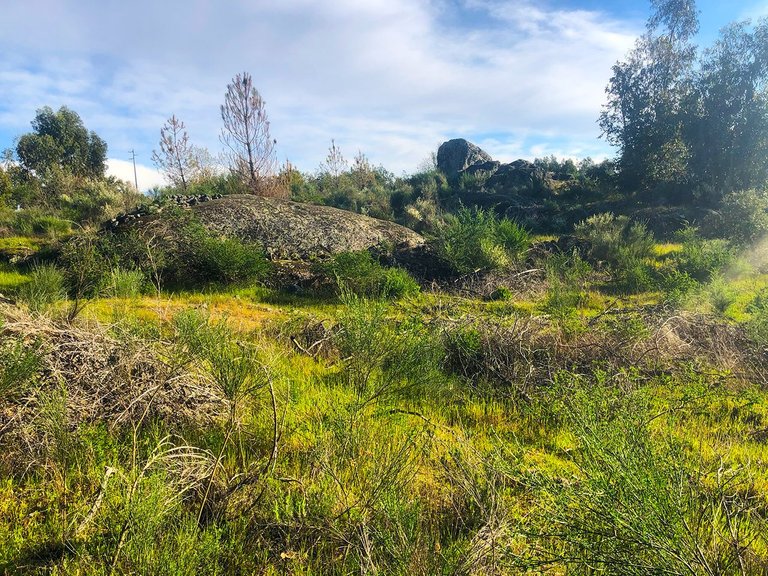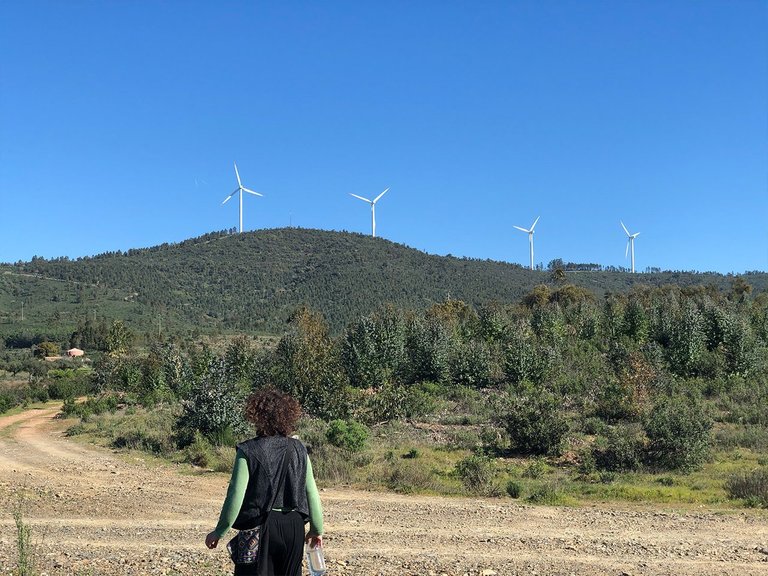 A NEW Approach for ecoVillageS
I'm very happy that i used that S on ecoVIllage when we started this project. It was always our intention to spread this approach far and wide, this is not about just one ecoVillage. Now we have returned and seen what is happening in Portugal, and Penamacor I can see another way forward that looks very interesting indeed and I think may be the best way for us to proceed. Our land, whilst quite big, will allow us to build around 6-8 eco homes. That is a good start, but it is not big enough to allow for that many people to join us.
What I have begun to realise is a slightly different approach. IT turns out that you can buy a small piece of land, enough for your own home and personal food production for just 3,000 Euros. That is a tiny cost compared to most parts of the world! So, what I'M thinking now is that we will start on our land and build, learn, and get this movement going. Once we have achieved our first microVillage, we will then start to network with the entire area to help others to do the same. We will have the connections, knowledge, and experience by then to be able to help in so many ways.. and with so much land available within just a 20 minute drive it seems clear that there is plenty of room to expand.
There is a huge influx of international people coming to the Penamacor area, most of us are coming with a similar goal.. but very few people have the skills and experience it takes to build sustainably for a totally off-grid lifestyle. It seems clear now that whilst we build we can also teach the local population how to do it.. in the end we will all help each other.. I believe this approach will be pure magic, and bring together a diverse and growing community that are in the area.. mostly spread out and not yet working together. We have the passion, the experience, and the land now to make this work. It is an AMAZING feeling to see everything line up so well, right down to the small details.
SO, we will start as SOON as we can! The plan is to build one real Earthship Global model, and one "Jonaship" as i call it! Jonathan is very keen try new ideas, and has a lot of experience with other models of sustainable building such as star bale. We will compare and contrast the two and use that experience to decide on the best way to build in that location going forwards.
The first priority is digging some wells, and then starting on a workshop that may well happen later this year. (lets hope the borders open again soon!). Once we have water secured we will start building and will invite people to join us in this great eco building journey. It is a great milestone that we have reached already, and once we all get there and start building i think there will be no stopping us!
ecoVillage Coin Update
@aggroed has just posted his plans and intentions for all the tokens that are currently held on www.steem-engine.com . He will be keeping it going, and also work on a Hive version, which will likely take a few months. Therefore everything is really as it was for the ecoVIllage coin, and you can still buy and support this project here.
By purchasing ecoVIllage coin you are supporting me and this project in a huge way. A small amount of money goes a long way in Portugal, and right now this project is looking VERY good indeed! If you dont know the details, we plan to buy back the coin from you at a higher price once we have started generating some income from many events and workshops that we will hold. In Portugal any income paid in Cryptocurrency is legally tax free and so we have a great incentive to use it, hold it, and make it a currency worth holding. In this current climate of an impending economic collapse it may well be a very smart move to hold at least some of your money in crypto, and especially a small niche coin such as ecoVillage Coin.
SO THANK YOU to all of you who have supported us this far. A VERY special shout out to @yabapmatt who really helped me to get this vision started and off the ground. Thank you also to all who have bought ecoVillage coin, and those who have expressed a desire to come and help build when we get going. WATCH THIS SPACE , and also please do visit our community social media page. We will be discussing and announcing all important developments there.

A New Website to Easily Find Active Communities On Steem
Communities is a new layer on Steem. They are still new and are still developing and growing! New communities have been popping up like popcorn, and most of us have hard time finding ones that fit our personal interests. Steempeak has some filtering options, but they are not currently tied to specific keywords of the topics of the group.. and even if they are we can have so many communities to choose from, many with no activity, that it can be a bit like finding a needle in a haystack.
To help us all, @eco-alex has created a new website at https://www.steemcommunities.net . If you are looking to find new and active communities on Steem, or if you would like to white-list your own community and have it added to the database then please visit and check it out. There are many features, and it is extremely simple and quick to use. Just click on the topics that interest you and the relevant communities will flash up before your eyes with some simple descriptions and a link to further info. When you find a community you like just follow the link to www.SteemPeak.com and Subscribe!


HOW TO SUPPORT THE ECO VILLAGE PROJECT
Disrupting the "Cost of Living" Industry

RE-STEEM THIS POST
https://peakd.com/ecotrain/@eco-alex/steem-ecovillage-update-land-aquired-in-portugal-website-launch-ecovillage-token-is-live
SHARE ON SOCIAL MEDIA
https://peakd.com/ecotrain/@eco-alex/steem-ecovillage-update-land-aquired-in-portugal-website-launch-ecovillage-token-is-live
JOIN US AT THE COMMUNITY NETWORK WEBSITE
https://www.ecovillages.io/communitynetwork/

BUY ECOVILLAGE COIN
https://steem-engine.com/?p=market&t=ECO
DELEGATE TO ECOTRAIN
YOUR DELEGATION WILL GO A LONG WAY!




The 8 Pillars of @TribeSteemUp

Supporting People Who Help
Make The World A Better Place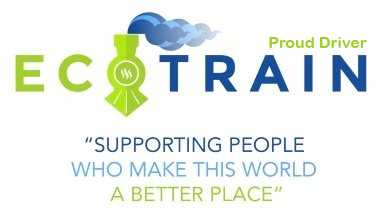 CLICK HERE TO SUBSCRIBE TO THE ECOTRAIN COMMUNITY