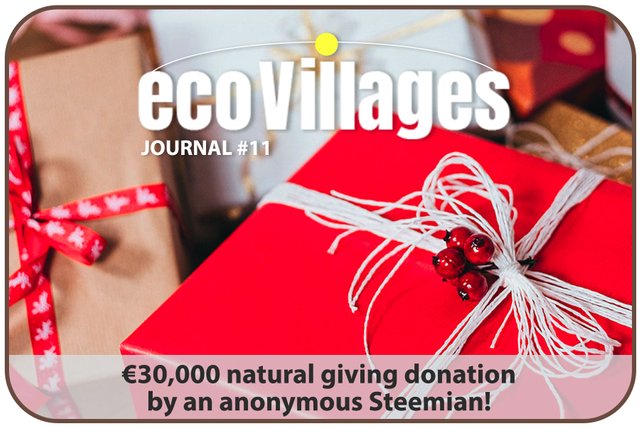 I have always said Steem will be the driving force behind this project, and so far that certainly seems to be the case! All the people who have so far donated land, money, or their time are all on Steem.. some more active than others, but the support we have from several Steemians is just incredible! Today I have some very interesting news, which is that we have received a firm pledge of around 30,000 Euros to help us buy more land that can be used to build on.
If you have been following @orlev's updates and radio show you will know that at this time there are some building restrictions on the land that we currently have, mostly relating to fire protection. @orlev is working hard to resolve this, but these things may take time.. and we don't want to wait! Therefore the currently thinking, (yet to be fully ironed out as it will all depend on if we can find land very close to the existing plot) is that when I visit Portugal in March we will look for this new plot.. and I already have one interesting offer from another natural giver who's uncle has a lot of land for sale!
So, this will make my Portugal trip even more exciting, and adventurous... and i can hardly wait to get there so we can get this project off the ground!
I'd like to say a huge thank you to so many of you who have supported us is so many ways. Those of you who have bought ecoVillage coin are greatly appreciated, and its good to see you all HODLing until the time comes for our first buyback. We do hope to build something this year, and when we do that we will hold a donation based training workshop as well as a dance party to celebrate it afterwards. It is my hope that at time we will be able to have our first buy back of ecoVillage coin at significantly higher prices.
If you would like to keep up with our latest news, connect with others who are also interested in ecoVillages, please do check out or dedicated social network community:
https://www.ecovillages.io/communitynetwork/
Thank you all for being a part of the ecoVillage inception.... we really do need a new paradigm for living in this age, and it is so good to see many people also working hard to create their own communities. It is my personal mission to not only create an ecoVillage for us, but also to share a model for others to follow and replicate. We will facilitate expansion of this concept to empower others through workshops, training, events, and a lot of vlogging during our builds!
There are many people who are working on their own projects, but none of them are based on truly 100% self sufficient autonomous homes, AKA Earthships. If you didn't already know, the mission of our ecoVIllage is not only to provide homes for others at extremely low cost, basically only the building materials .. but for those homes to function year round without the need for any additional heating or cooling systems. There will be almost zero utility bills since power, water, comfort, and even some food production will be taken care of by each Earthship home. Decentralization is a key to success, so that everyone is in control of their resources.
If you would like to learn more about Earthship Biotecture you can check out this book, available for Free on Steem, or you can buy the edited and updated version on Amazon..
This is probably the easiest way to learn and understand what makes Earthship Biotecture SO powerful! These 99 reasons are like an education in Biotecture!
https://steempeak.com/ecotrain/@eco-alex/99-reasons-why-earthship-s-are-fuc-ng-awesome-compilation
Buy the book (edited and updated)
https://mybook.to/99-reasons
Much love! xx


HOW TO SUPPORT THE ECO VILLAGE PROJECT
Disrupting the "Cost of Living" Industry

RE-STEEM THIS POST
https://steempeak.com/ecotrain/@eco-alex/steem-ecovillage-update-land-aquired-in-portugal-website-launch-ecovillage-token-is-live
SHARE ON SOCIAL MEDIA
https://steempeak.com/ecotrain/@eco-alex/steem-ecovillage-update-land-aquired-in-portugal-website-launch-ecovillage-token-is-live
JOIN US AT THE COMMUNITY NETWORK WEBSITE
https://www.ecovillages.io/communitynetwork/
DELEGATE TO ECOTRAIN
https://steembottracker.com/delegation.html

BUY ECOVILLAGE COIN
https://steem-engine.com/?p=market&t=ECO
Easiest Way To Buy ecoVillage Coin
If you understand the need and urgency of this project, please trade some Steem for the ecoVillage token today as a show of support! The easiest way to buy is to simply send me (@eco-alex) any amount of Steem and I will send you back the equivalent number of ecoVillage tokens straight to your wallet! No trading necessary, they will just appear in your wallet ready to HODL! Please only send whole numbers of Steem with a minimum of 5 Steem. Current price is set to $0.60 per token until 10,000 Tokens are sold.

Please note that this a personal trade between you and myself. I am currently saving up to cover some legal fees associated with establishing both ecoVillage and ecoVillage coin formally. Until then your donations / investments are going a long way to help me get this job done properly.

SEND ANY AMOUNT OF STEEM TO @ECO-ALEX WITH THE MEMO:
"ECOVILLAGE COIN PURCHASE"



The 8 Pillars of @TribeSteemUp

Supporting People Who Help
Make The World A Better Place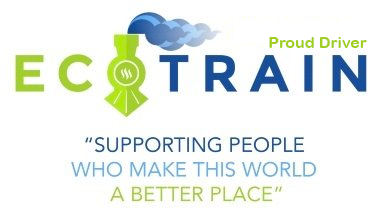 Discover previous ecoTrain magazines at @ecoTrain