For the first time in my daughter's 15 years of life, there was no wrapping, no sneaking about to put things under the tree, and no shopping. We have been slowly and steadily buying less, needing less, and becoming more aware of how our spending (and the junk we sometimes buy) destroys Mother Earth.
Is it better to buy an eco-green-sustainable gift if that someone doesn't actually need or use it?
After some discussion, we decided on no physical gifts and on spending some real quality downtime together - something we both DO need and want. And so here we are on Christmas Eve in An Bang, Hoi An, Vietnam. And on our first afternoon's long walk on the beach we came across someone else's tribute to Christmas: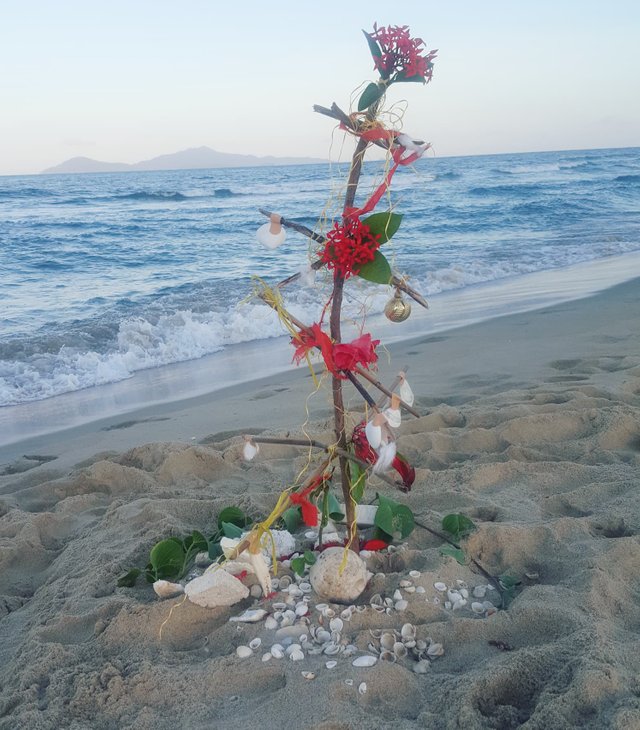 We still set up the Christmas tree back home, because we LIKE the connection, singing, great food and good will this season evokes. And because our three cats would be shattered without their annual christmas-tree playfest. LOL. We still sat and enjoyed home made stollen, cookies and mince pies (thank you Beate, Robert and Mr Kasem) with great coffee yesterday as we packed to travel.
But we just SAT on the beach this afternoon, in a stupor of fatigue, I think.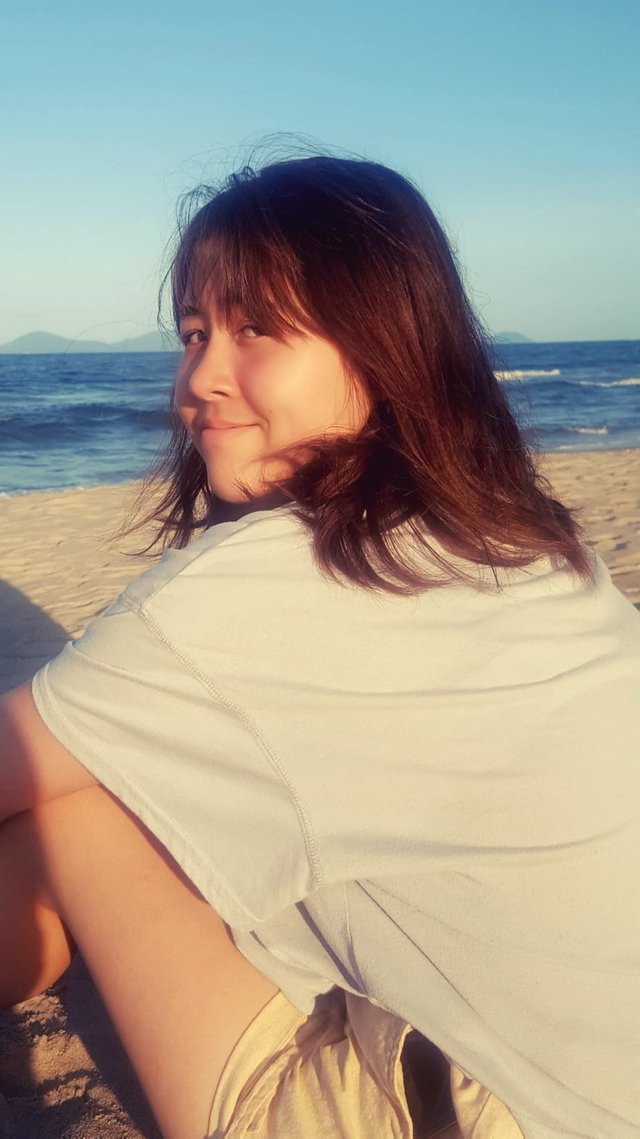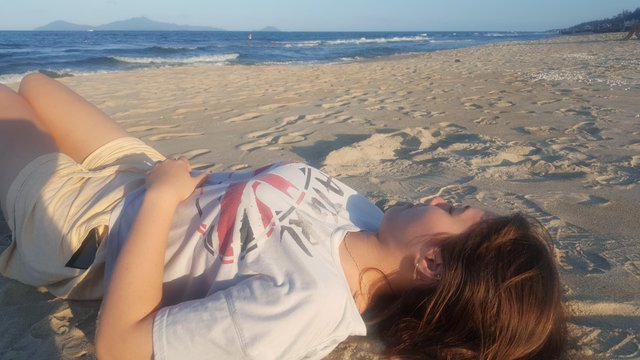 We've had hours of companionable silence, and laughed a lot. We slept for several hours and woke refreshed with no agenda except hanging out, eating, walking, listening and seeing how the mood takes us.
I realized that as an entrepreneurial mother, I AM very often physically with my daughter - working, driving, helping, cooking etc. We DO spend a lot of time together. And there are days when the intensity of being a 2 person family is a little overwhelming, with no one to hold the torch for even a moment while I take a bathroom break or a nap. But there is very little time for just being together - snoozing, laughing at her 15 year old dad jokes, listening to pointless stories, sitting in silence and letting her choose. My agenda of healthful eating and worrying about a few blips on my personal health radar have blinded me to seeing how my daughter prefers to eat when she is left to choose. Who knew she likes squid better than almost anything?
So the "no gifts" rule has been broken already, because we both feel gifted, blessed and enriched with new perspectives and closeness after just one day!.
In a beautiful and magical plot twist, we arrived in Vietnam today expecting a financially tight week eating noodles and fruit, but were both happy to have chosen that. The surprise? When we checked in, a dear friend who knows how hard it was for me to make this trip happen, had PAID FOR OUR ROOM FOR THE WEEK - complete with breakfasts and a nice balance left on the slate in the restaurant so we can eat indulgently over the Christmas days. For those of you who have done the Deepak Chopra 21 Day Abundance Challenge, this stuff is real. !!!.
And so my attention has shifted from presents to presence. Our agenda for the next 6 days?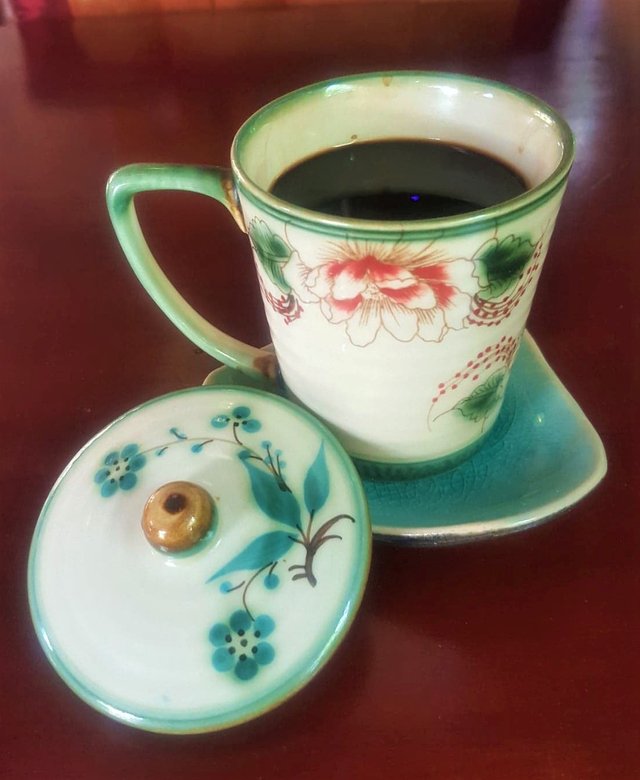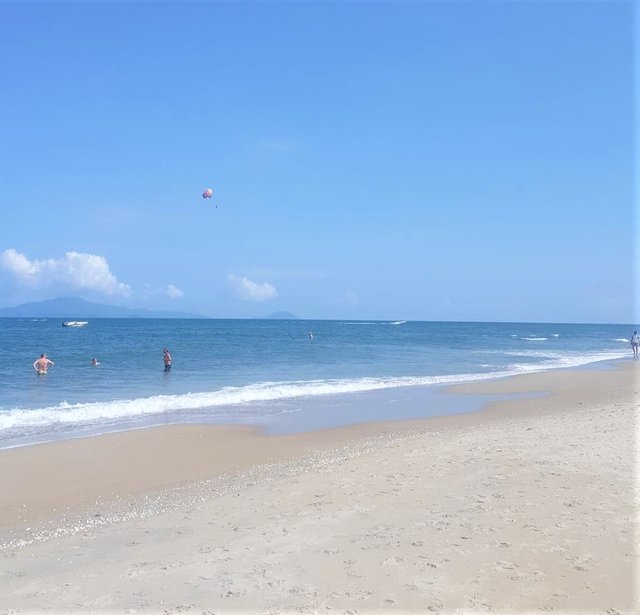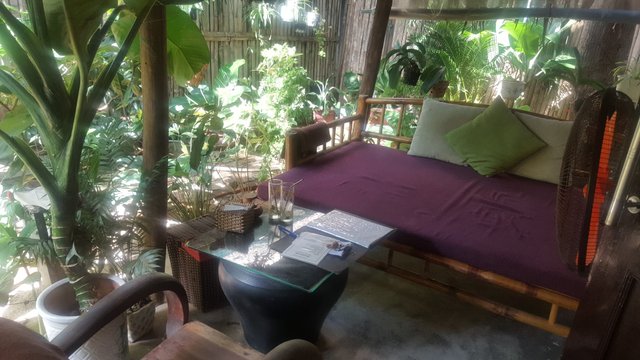 Ironically, even as I try to move away from the idea of "presents" I have already been gifted beyond measure.
May this Season of Abundance, Generosity and Connection enrich and amaze you too!
BlissednBlessed.
---
Come check out my natural Thai herbal business…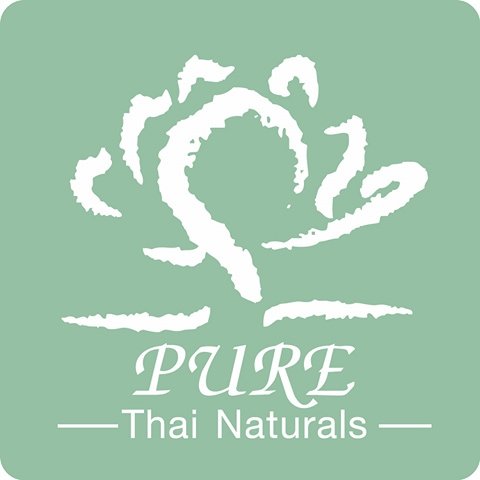 Pure Thai Naturals
@ecoTrain Quality Eco-Green-Sustainable Content on Steemit





Proudly contributing to @naturalmedicine




Grateful for the curation and support of @tribesteemup




Building a Better World with @innerblocks, Starting Within!





Celebrating and encouraging Freedom, Truth, Happiness, Life and Love with @freedomtribe