I want to go into a subject that I have recently discovered, I must clarify that the area of economics and finance is not related to my profession, but nevertheless it is something that I like and that for some time I decided to learn, more considering that we learn little (or nothing) about it at a university and it undoubtedly plays an important role in our lives.
An economic term I read recently: Black Swan. 1
1"The black swan theory is a metaphor that, in the economic field, describes those events that occur by surprise, that no analyst had foreseen or taken into account because, a priori, they were improbable and that, for good or, generally, for bad, end up having a great impact and transcendental repercussions."Fuente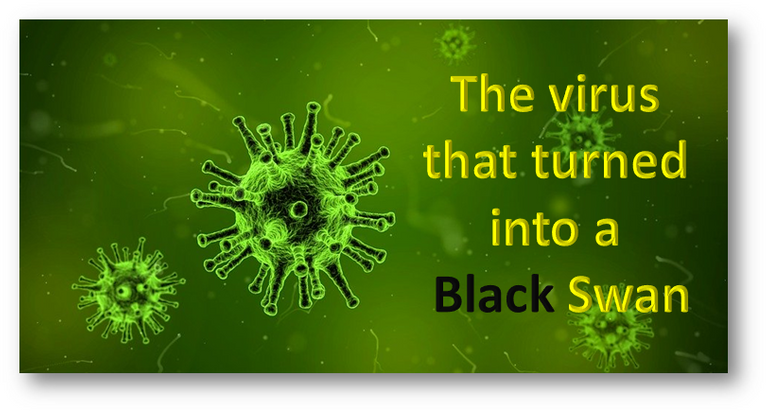 Source
I am very clear that currently this Corona Virus that everyone is talking about, they see it as something that is merely tragic because of the amount of infected and deaths it has caused. And without a doubt it is a true tragedy for that country which has approximately 20% of the world's population, but in the same way it has repercussions all over the world, not only because of the possibility of the disease spreading and becoming a Pandemic, but CHINA has a preponderant role in the world economy, and under the current circumstances its transcendence in the world economy is even more evident.
An example in Europe of someone close to this platform, @crypto.piotr recently made a publication in which it makes clear how its main economic income can be compromised as a result of the closures of the different ports through which the products it works with circulate, which are practically all of Chinese origin.
A situation many of us didn't expect. I have particularly known for a long time that the Chinese are everywhere, but, not only do I mean that they have migrated to all latitudes of the world, but that their economy is increasingly global.
A few days ago I saw a video in which they referred to the fact that approximately 80% of the telephones and tablets that circulate in the world are made in China... if this percentage is real, it makes clear the impact that it will have on the world in general when what the department stores have in stock is finished...
Well, now I'm going to go with a personal case, to explain myself much better, I describe what my current work consists of:
I am Venezuelan, resident in Bogota-Colombia, in my country of origin I managed to achieve two careers in the area of Health (Nursing and Medicine) thanks to the bureaucracy in my country of origin and also in which I currently reside I have not been able to exercise any of my careers, so I am currently working as "Sales Promoter " of a distribution company in the field of hardware and construction. This work has led me to explore other areas, to learn about sales, marketing, socializing considering the seller/customer relationship, etc, which I appreciate. Leaving this clear, now yes, the personal example:
In Latin America there is something called "free trade agreement ", this greatly facilitated the possibility of imports, making it more profitable for many (most entrepreneurs) to export than to produce in the country, considering that China is the country that offers a wide range of products and at a very low price, with ease to get you practically what you ask for, Colombia has become highly dependent on Chinese products, like practically all countries. And this has now become more than evident.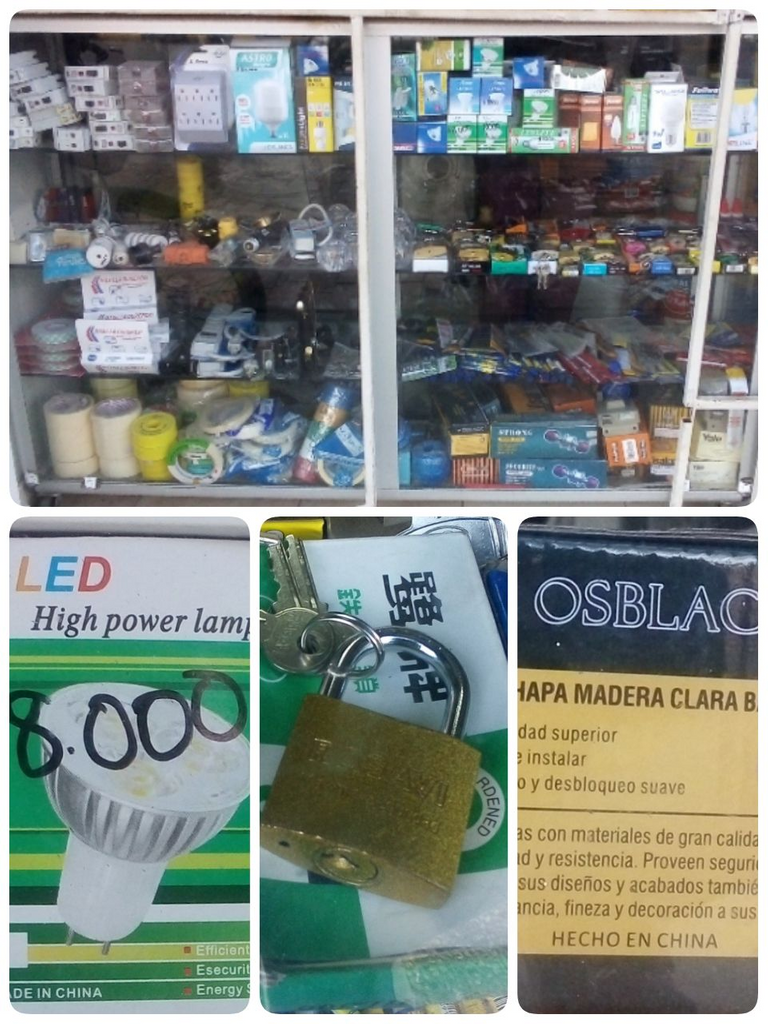 Image of my authorship
As a result of current events and the restrictions on bringing products from China, to prevent the spread of the disease, a range of products for daily use has already begun to be in short supply, at least in the sector in which I currently work, Hardware and Construction.
"Pipe fittings, screws, raw material for pipes, aluminum products, lamps, switches, locks, PVC accessories, hoses, among many other things ". It should be noted that this has a direct impact on the amount of sales since these are not the amounts in orders that are usually handled since there are shortages of certain products, and unfortunately everything points to get worse.
Another effect I am seeing is that another law of the market is present, the less there is of something higher is its price. Some distributors who still enjoy certain products that are not being found very much have already announced price increases.
And just like this, a range of events that have been triggered and are affecting the market, the economy in this country. I started talking about Black Swan as an economic term, here is a vivid example of it.
I only thought it appropriate to touch on this subject since I am living it in a personal way.
Thank you very much for reading me.

Note: Emojis used are from the Bitmoji application.
I invite you to visit Project.hope and learn about the benefits of this project for all those interested in growing while helping others to grow.