Hey Jessllenials
As a millennial we're often coddled from a young age, perhaps African parent's my vary slightly in that they tend to be a little more forceful in where they want you to go, but the overall message is the same. You are special, you deserve better, and by definition, it's not a bad message to place on your kids but does it generate the positive outcome we wanted/
Being part of the snowflake generation, in a world where it's becoming increasingly competitive, and unless you're born in the right circles, you're going to have a shit time about it, it's a harsh reality for many young professionals growing up.
Some may still have assets and capital on their side to provide them with the floor they need to make a go of it, but if you're starting from scratch, you have a chance, but the window of opportunity becomes smaller each day.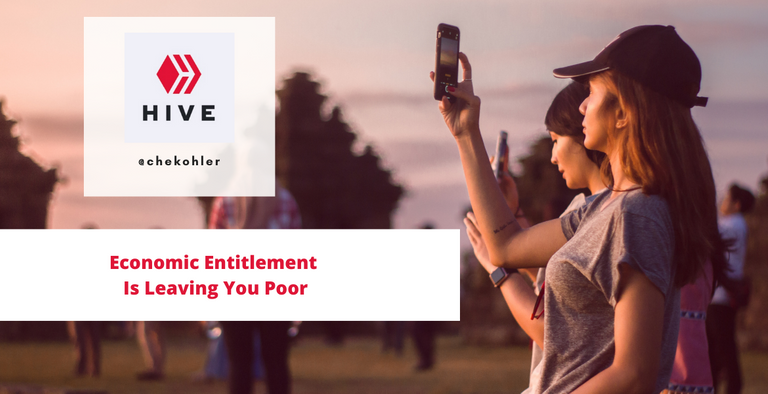 Getting your hands dirty
In case you've not yet learned, the world is not fair, it's a rigged game and if you want to win, more often than not you'll have to play dirty. If you never had to learn that lesson, great, I don't think people should have to face that reality, but when plunder is a way of life, you have to get on the right side of it or be plundered.
I speak to people to try and do market research to try and stay in touch with the mindset and the consensus of the governed, to see what my peers are thinking and to try and understand their motivations and justifications. When you do that, you can take the information to hedge bets in the market, as generations tend to be rather predictable in how they do things, and if you can profit from it, why not?
I find it funny how we turn correlation into causation, and then turn that into a set rule for how life works and end up disappointed.
Ideas like:
My family live like this, I should too
I studied this X
I went to this university
I have am smart
I am working here x amount o years
Therefore I should be entitled to X. That sense of entitlement leaves us with a very skewed and tunnel vision view of the world, and we tend to let opportunities pass us by because we've committed ourselves to one path to success.
Success doesn't have one recipe
Success is an abstract idea, for me, it's retiring early, I don't know how I am going to do it, and I'm open to all avenues that have asymmetric upside and learning as much as I can to try and make it my reality. It could come in 1 form or through many forms, I don't know, but being there, being present, being open to it, is what will get me there.
If I had to think I am the smartest and most qualified person I should be CMO of the company I worked for, I'd sit around waiting years being disappointed, but instead, I started my business because I knew that path as blocked.
Economic entitlement will leave you in situations where you will get blocked off, and if you don't put ti the side and look for an alternative path, you'll stagnate your growth.
As soon as you begin to realise most of these rules we live by are arbitrary and made up by people no smarter than us, and just followed by those who never question it, you'll see that there are more opportunities than you think.
Have your say
What do you good people of HIVE think?
So have at it my Jessies! If you don't have something to comment, comment "I am a Jessie."
Let's connect
If you liked this post, sprinkle it with an upvote or esteem and if you don't already, consider following me @chekohler and subscribe to my fanbase
| Browse & Earn Crypto | Stack Sats For Free | Earn Interest On Crypto |
| --- | --- | --- |
| | | |
---