Howdy folks and greetings from the Great Plains of North Texas!
We like things big here in the open plains of Texas. In fact, everything is bigger here so it took a minute to see the advantages of these tiny homes called Eco Capsules with just 28 sq ft of living space!
source
But the more I study them the cooler they are and I can see more uses for them. They're totally self-sustaining units powered by solar and wind or just solar or wind.
Obviously the bed is a fold out: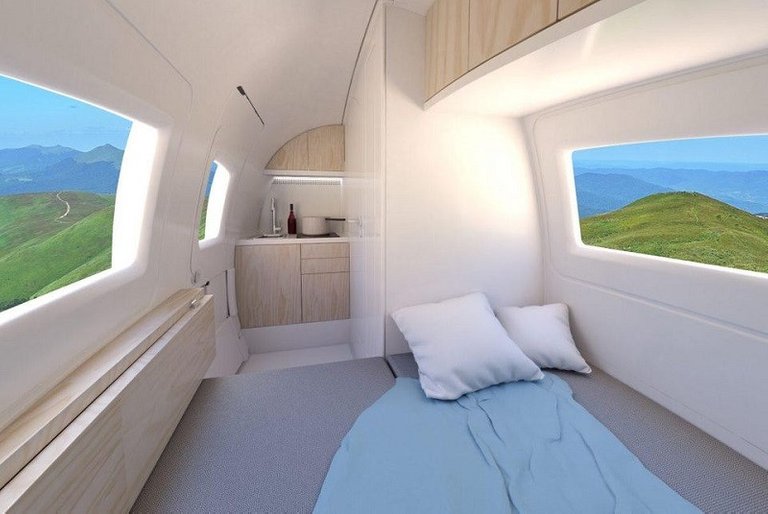 source
They're designed to last one year on their own and can be carried or wheeled(or air-lifted!) to almost any location you want to get away to.
These things are perfect for getting away from the city and the crowds right now with the coronavirus going around! A year should be long enough for things to get back to quazi-normal...if they ever can again.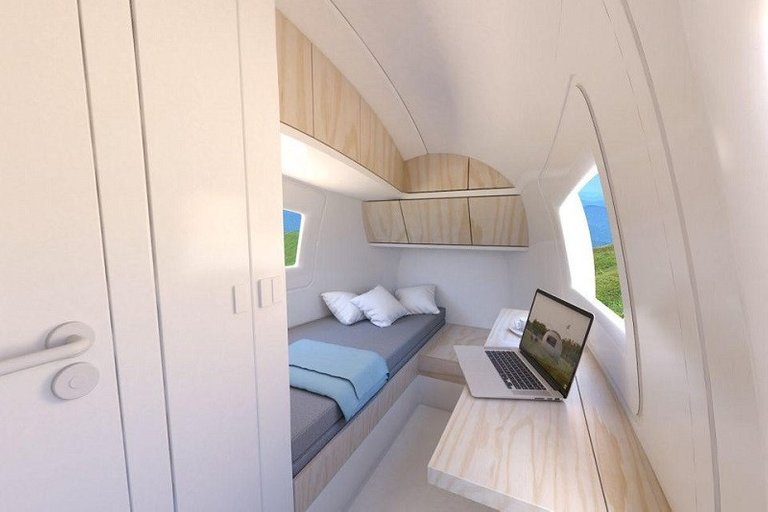 source
They have a composting shower and toilet so they literally leave NO footprint at all. They say they catch rain water too but I didn't see how they do that part.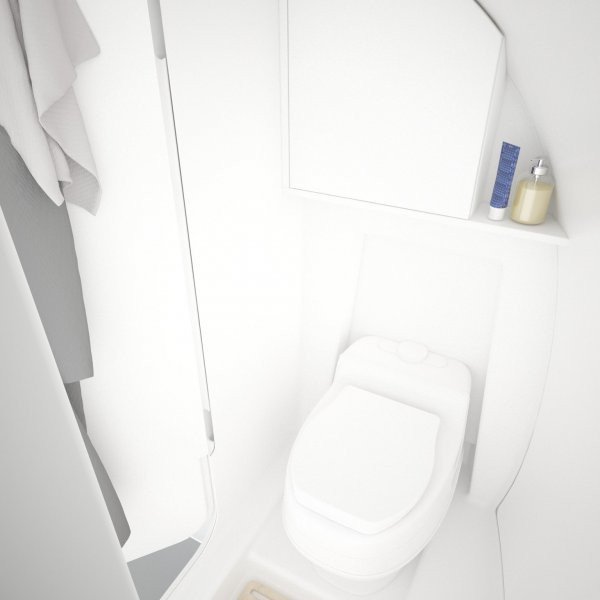 source
I like the looks too...like a sleek and smooth space craft. Perfect for a camping spot.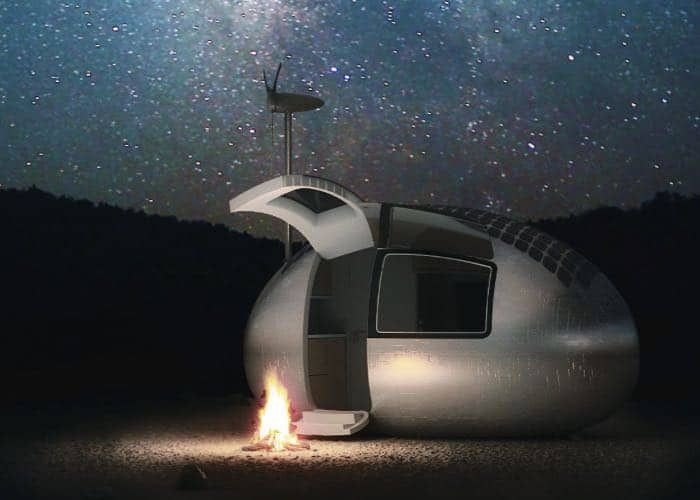 source
Or staying at the beach.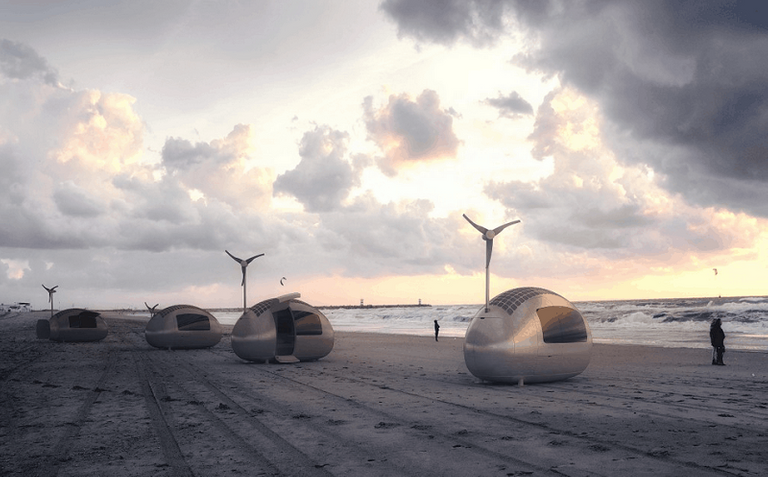 source
Or putting your mother-in-law in the backyard. lol.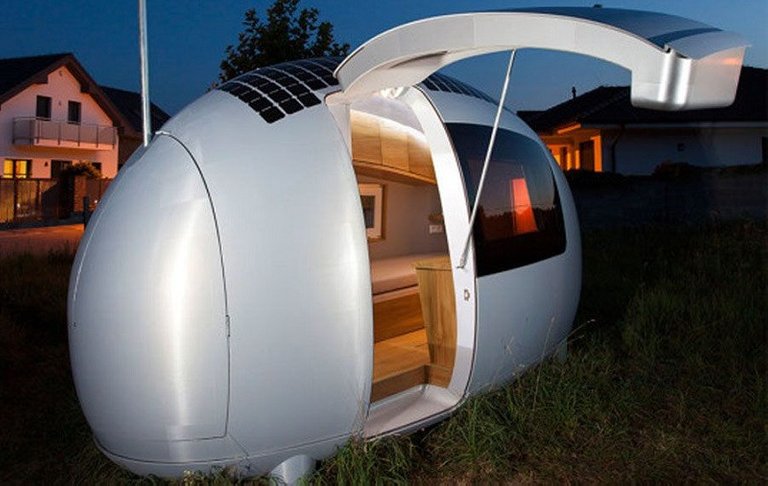 source
Or on the prairie.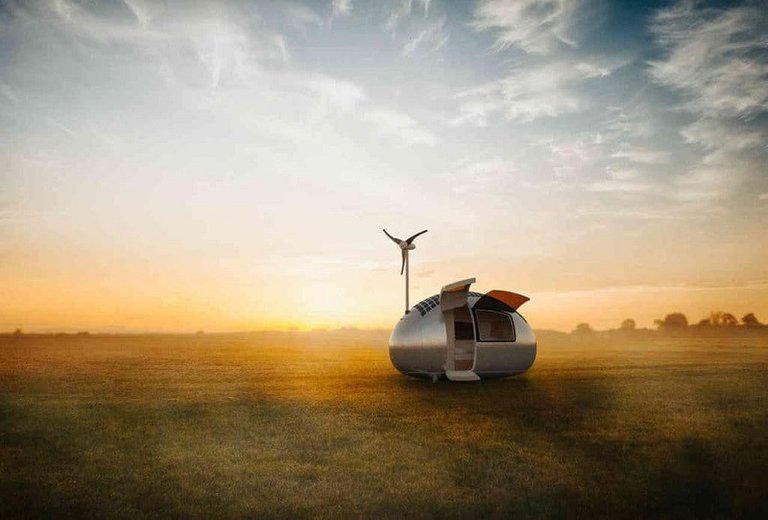 source
The design is quite excellent.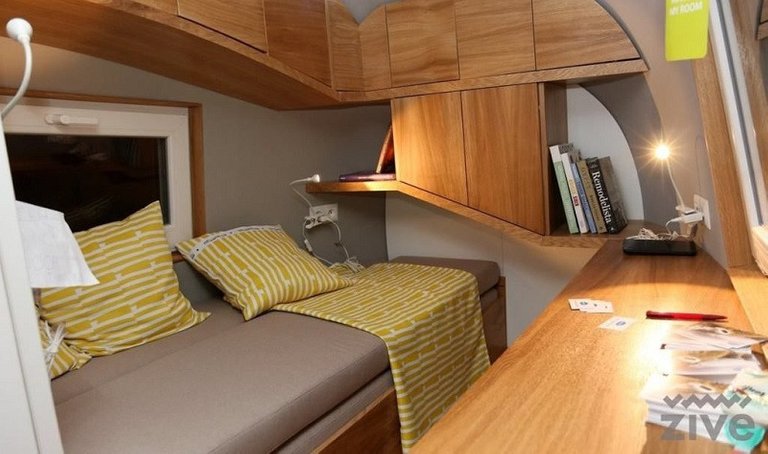 source
The EcoCapsule is made in Slovakia by a design firm called Nice & Wise. The only drawback to this concept is the price. I bout fell out of my chair when I saw the price tag of $98,000 or about 80,000 Euro!
When production increases they expect the price to come down to an affordable 50 or $60,000. lol. They see them being used in disaster areas for temporary housing and I'm like.."Not at those prices!"
Governments might buy them in bulk if they were 5 grand apiece. Love the concept, hate the price. If you have the money then it'd be a great option to get away for awhile. Especially in these times.

Thanks for stopping by folks, God bless you all!
-jonboy
Texas