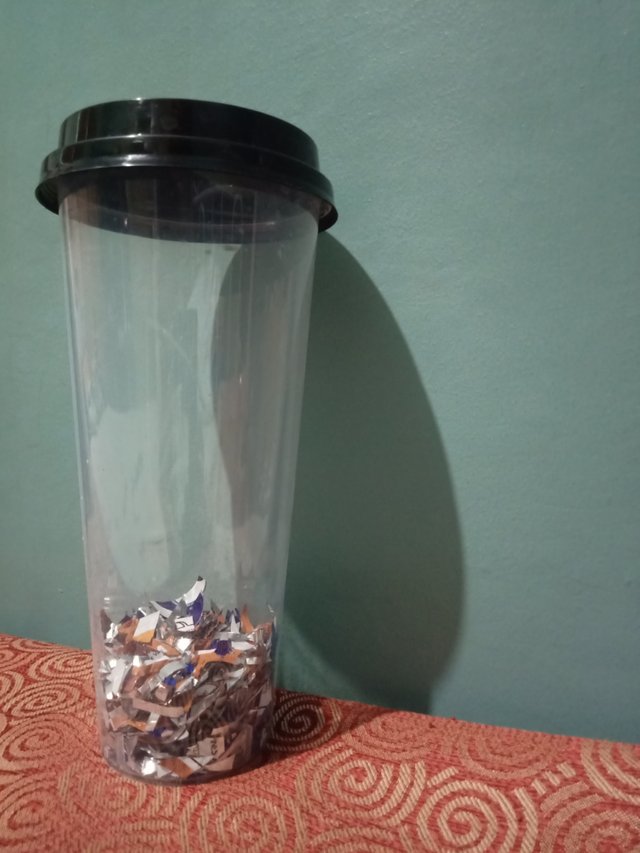 My entry for the contest and initiative of @abundance.tribe
I decided to take part because I appreciate their amazing initiative to encourage everyone in taking care of our planet Earth.
This will be my first day of recycling and I started with this junkfood wrapper.
I cut it into smaller pieces and then put it in a container. My plan is to cut all the wrappers I see in the house until I fill the whole container.
It's late now here in my country, so I will just do one wrapper tonight.
See you on Day 2