RE: Crypto Mondays - Tron, Steem and Bunch Of Fire-Pay Noise
You are viewing a single comment's thread:
Thanks for a great show @jongolson, and yeah if this deal with Tron is done right the potential is massive, let's see how they will move ahead, but as you said they are don't have a competing product to offer so it makes perfect sense that they want to grow Steem as much as possible, and you made a really great offer with CTP tokens and FirePay, keep up your great work, it's awesome.
---


Made in Canva
---
This post is AWESOME!
Therefore it has been manually upvoted with 100% and resteemed by @thisisawesome, I manually upvote and resteem 1 post per day for the Awesome Daily Spotlight, and I also promote that post on Twitter, and it will be included as the Awesome Daily Spotlight in the Awesome Daily post of today, and it will also be featured in the Awesome Weekly Spotlight that is posted on Sundays.
The goal of this project is to "highlight Awesome Content, and growing the Steem ecosystem by rewarding it".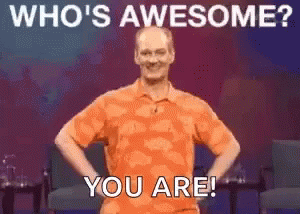 Source
---
---