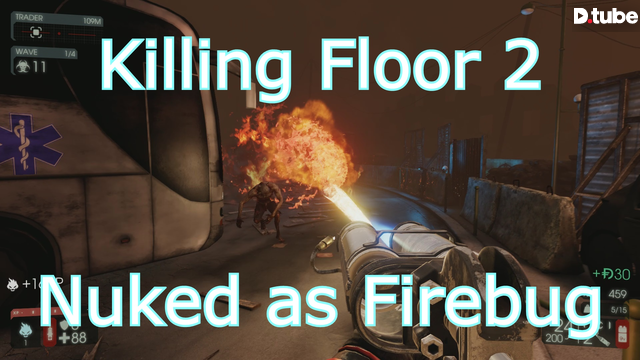 ---
Nuking zombies etc in Nuked
---
Warning: This game contains high amounts of blood and gore, but it is just a game and a fun one at that so enjoy it none the less.
Playing as the Firebug on map Nuked I continue getting used to the game and another new map, along with a new perk i.e. the firebug. My beserker got to level 5 which gave my a bonus of healing over time while using beserker weapons, very helpful in tough fights. This time around got tougher for me and I got into some sticky areas the can go either way when it happens!
I have chopped up the length to be shortened right down to share some of the better parts and the boss fight. Watch to see if I come close to death, if I slaughter all enemies with ease or how I perform overall!
---
Join the OPGaming community, BattleGames community or SteemAce community to find great gaming content and like-minded gamers at the OPGaming Discord , BattleGames Discord & SteemAce Discord



---
▶️ DTube
▶️ IPFS