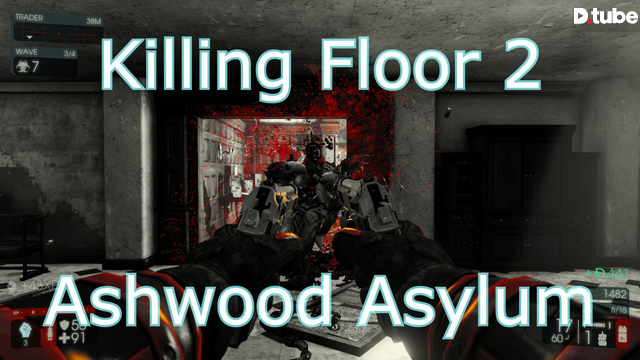 ---
Slaying in Ashwood Asylum
---
Warning: This game contains high amounts of blood and gore, but it is just a game and a fun one at that so enjoy it none the less.
Playing as the Berserker on map Ashwood Asylum I start getting used to the game once more to quickly get better. The game Requires you to choose your perk (character) to use and level up, with certain levels (generally each 5th level) to add bonuses to help you survive, especially in the harder difficulties.
I have chopped up the length to be shortened right down to share some of the better parts and the boss fight. Watch to see if I come close to death, if I slaughter all enemies with ease or how I perform overall!
---
Join the OPGaming community, BattleGames community or SteemAce community to find great gaming content and like-minded gamers at the OPGaming Discord , BattleGames Discord & SteemAce Discord



---
▶️ DTube
▶️ IPFS