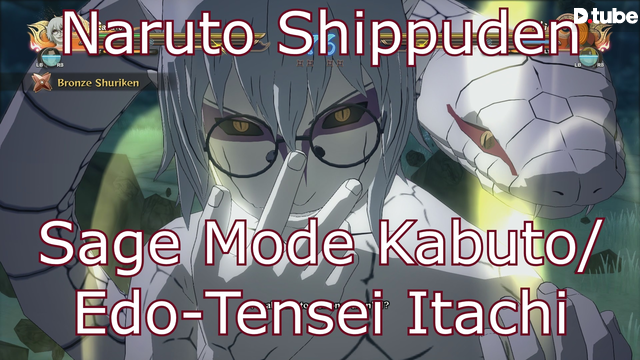 ---
Naruto Shippuden - Sage Mode Kabuto/Edo-Tensei Itachi
---
This is the first tournament I am doing to use a variety of different ninjas, team setups, face different varieties of opponent teams and overall enjoy the game.
For this tournament I decided to choose Sage Mode Kabuto and Edo-Tensei Itachi as in the show, they both are in at the same time, just against one another and I wanted to team them up instead. A wide variety of ninjas are available in the game ranging from the kid versions of some, the adult version, other versions appearing in the show and reanimated versions like Edo-Tensei Itachi (Edo-Tensei is what the reanimated versions get called).
Watch a variety of moves, attacks and gameplay unfold as I show off the normal ability, ultimate ability, awakening mode WHICH IS AWESOME and what the game is like to play.
Will I win or will I lose? I love playing either way and can keep learning as I continue on with future tournaments.
Video cuts straight into the next fights so it is action-packed!
---
Join the OPGaming community, BattleGames community or SteemAce community to find great gaming content and like-minded gamers at the OPGaming Discord , BattleGames Discord & SteemAce Discord



---
▶️ DTube
▶️ IPFS