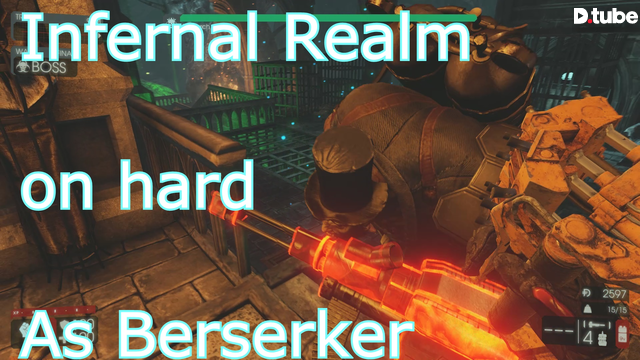 ---
Going to hell and back on the Infernal Realm
---
Warning: This game contains high amounts of blood and gore, but it is just a game and a fun one at that so enjoy it none the less.
Infernal Realm is like hell or a form of purgatory from the looks of it. Souls and torture cages, death and despair everywhere. This is my sort of map and a great one to smash out hard mode as a solo Berserker! This got a little tougher though and the boss fight took longer than expected. Using Berserker with health regen helps a lot on hard so you can survive much longer, or to make it easier to pass in general.
This will probably be my last Killing Floor 2 video for a while and a good one to end it on. I have footage of other games I will be uploading too including Naruto Shippuden: Ultimate Ninja Storm 4 with tournaments using specific teams, Fallout 4 with mods, Magic The Gathering: Arena and more so stay tuned!
I have chopped up the length to be shortened right down to share some of the better parts and the boss fight, with the boss fight shortened due to using melee mostly making it take longer. Watch to see if I come close to death, if I slaughter all enemies with ease or how I perform overall!
---
Join the OPGaming community, BattleGames community or SteemAce community to find great gaming content and like-minded gamers at the OPGaming Discord , BattleGames Discord & SteemAce Discord



---
▶️ DTube
▶️ IPFS