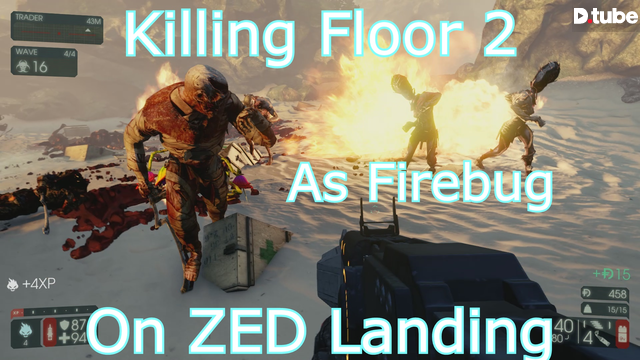 ---
Torching Zombie Island A.K.A ZED Landing
---
Warning: This game contains high amounts of blood and gore, but it is just a game and a fun one at that so enjoy it none the less.
ZED Landing is a pretty awesome map. It's an island or something with a volcano and lava and stuff that makes it more immersive and cool to play on and my favourite map, I would say. I went as Firebug once more so it could level up as I want another level 5 before moving onto the next character, but this wasn't overly difficult, maybe from getting much better at the game.
Still a fun watch to see the map and what it is like, how well I perform and cool killcams on multiple different fights with the Zeds!
I have chopped up the length to be shortened right down to share some of the better parts and the boss fight. Watch to see if I come close to death, if I slaughter all enemies with ease or how I perform overall!
---
Join the OPGaming community, BattleGames community or SteemAce community to find great gaming content and like-minded gamers at the OPGaming Discord , BattleGames Discord & SteemAce Discord



---
▶️ DTube
▶️ IPFS