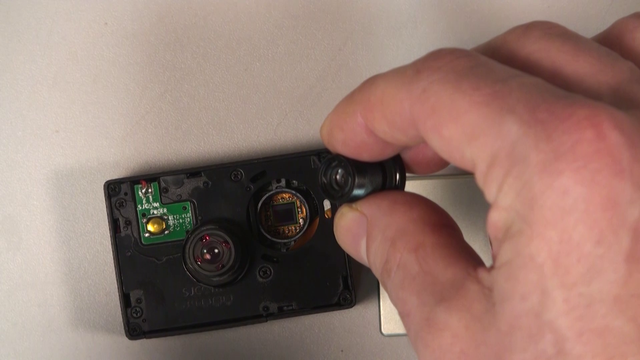 ---
Ive read guides of people converting their USB webcams to full spectrum, so they can see in the infrared and ultraviolet wavelengths. But have not seen anyone convert an actioncam, these are basically GoPros but generic and much less expensive.
Since this camera only cost me $50 Im comfortable taking it apart and converting it. I would not dare to do this with my DSLR or nicer equipment.
I start by removing the cover from the camera, and then unscrewing the standard lens. I show the hotmirror inside and explain how it blocks the infrared and ultraviolet light. I then replace the lens with one that has the hotmirror removed. Allowing me to see in those blocked spectrums.
I attempt to update the firmware but run into issues, as it would not update. In the next video I successfully update the firmware and that will auto correct my white balance. As without the update all of my video and pictures come out red due to the infrared light.
These cameras are easily found on Ebay, usually going for well under $100 used. The cameras are light weight and can do alot of cool things with them. Like the video lapse of clouds ive shared in recent posts.
If the video has trouble playing, please use my IPFS Gateway instead of D.tube's by following this link
---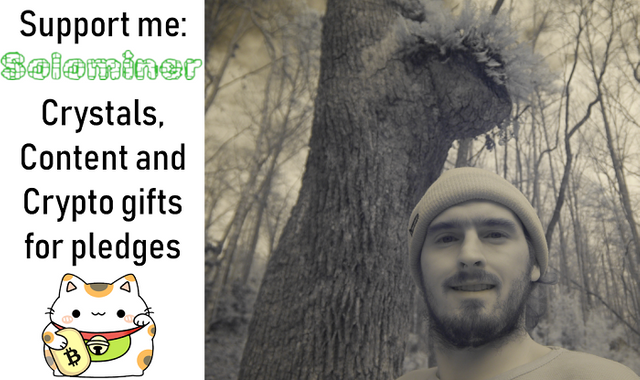 Addresses below to help me buy better camera equipment and support me to travel to locations to do photo and video and overall great blogs in new places. I would be happy to list some of the contributors in my posts for donations that help me along the way.
| Coin | Address |
| --- | --- |
| BTC: | bc1qhfmvd2gywg4fvrgy2kkkkyqta0g86whkt7j8r7 |
| LTC: | ltc1qdyzm5cwgt8e2373prx67yye6y9ewk0l8jf3ys9 |
| DASH: | XkSqR5DxQL3wy4kNbjqDbgbMYNih3a7ZcM |
| ETH: | 0x045f409dAe14338669730078201888636B047DC3 |
| DOGE: | DSoekC21AKSZHAcV9vqR8yYefrh8XcX92Z |
| ZEN: | znW9mh62WDSCeBXxnVLCETMx59Ho446HJgq |
---
---
▶️ DTube
▶️ IPFS