I visited quite a few temples in Thailand, Wat Phan On in Chiang Mai was one that I particularly liked. It's located inside the walled city, the old part of town, near my hotel. Although I only stayed in the city for a couple of days, it seemed that I was always walking past it. I know the temple was built in 1501 but other than that I couldn't find much historical information about it.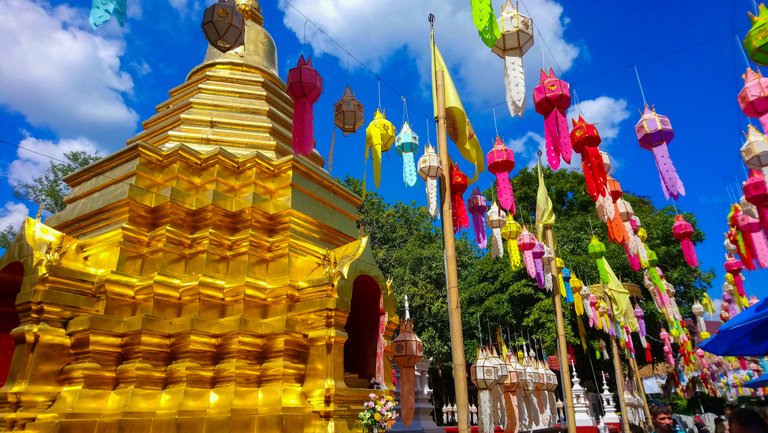 ---
One of the main reason I like Wat Phan On is because it's quite compact and very colourful. The walkway in between the chedi and the viharn (the assembly hall) is lined with colouful lanterns all the way. They float ovehead, dancing in the wind, almost as if it's inviting you to dance with them.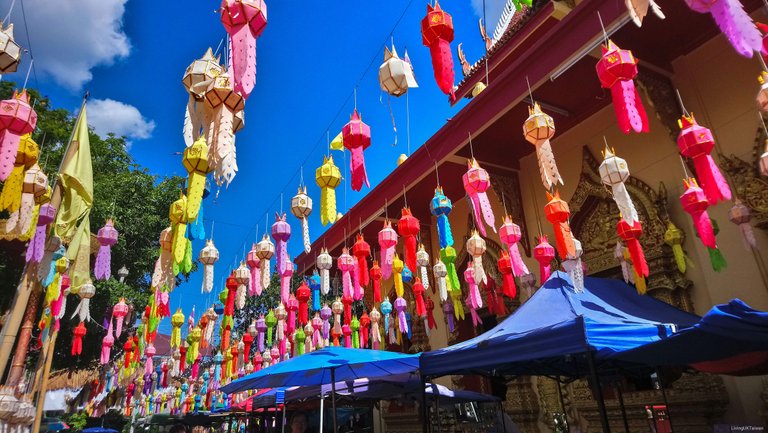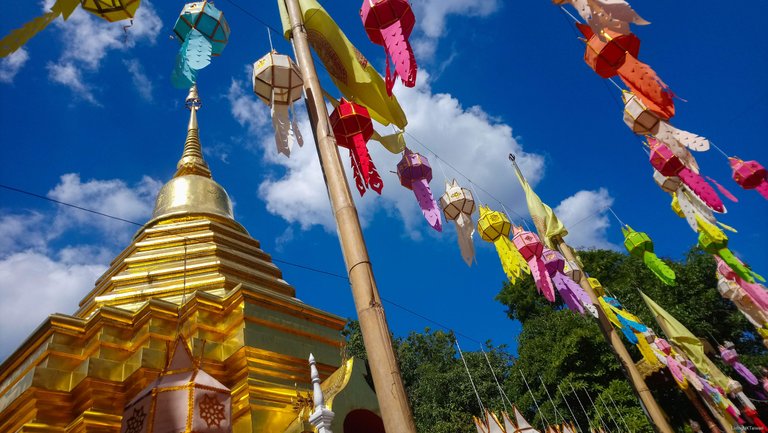 ---
On the left is a very regal chedi. The chedi was erected in 2007 and like all chedis, is the most important part of a wat. It is used enshrine important monks. I don't know if this is a rebuild and there is another old one on site, or if an important monk passed away and they decided to build a chedi to honour him.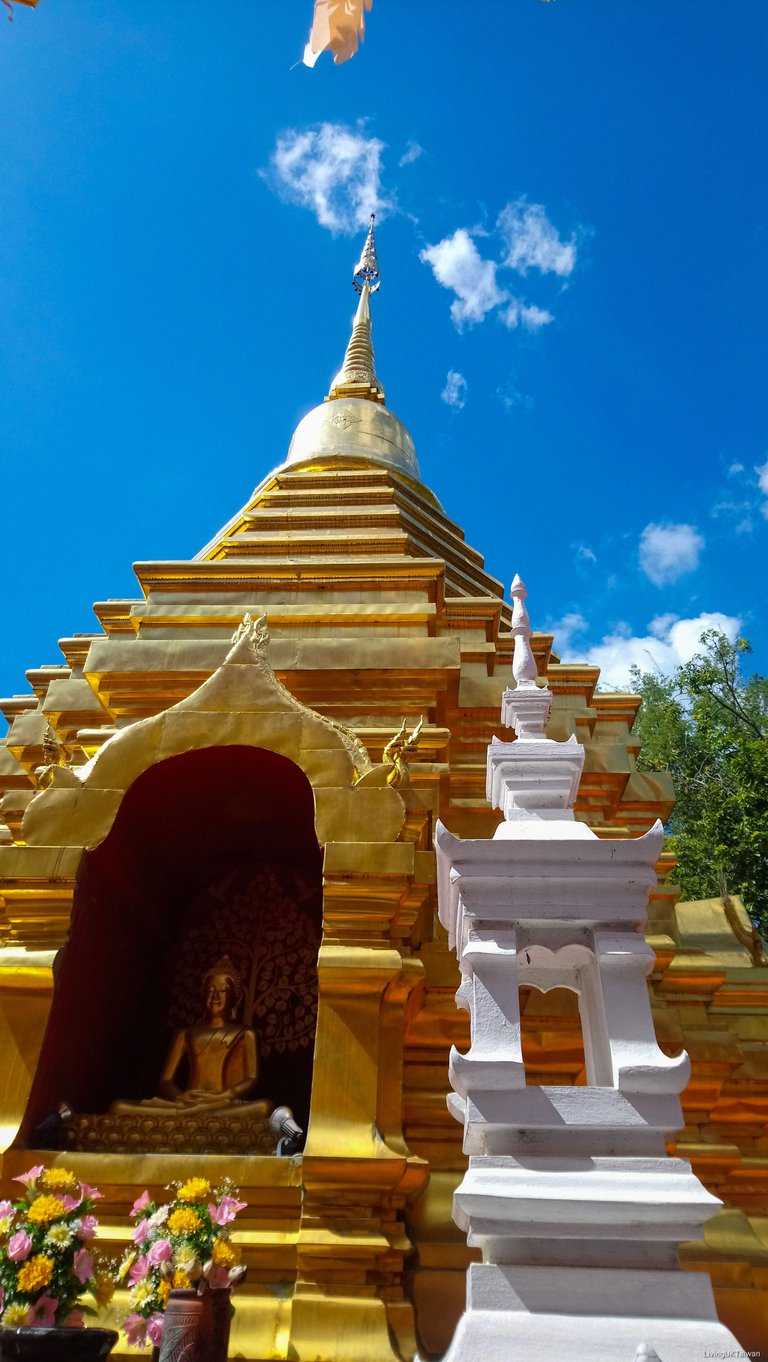 ---
The virham, is on the right hand side, this is were the public come to pray. When visiting Thai temples the number one rule is to be respectful and dress appropriately. That means nothing too revealing for females (Thai not westerner standards). Sleeveless tops and shorts are considered inappropriate. That's why many temples have some scarves outside for tourists to use. I grabbed one and tied it over my shorts before I removed my shoes to enter the virham.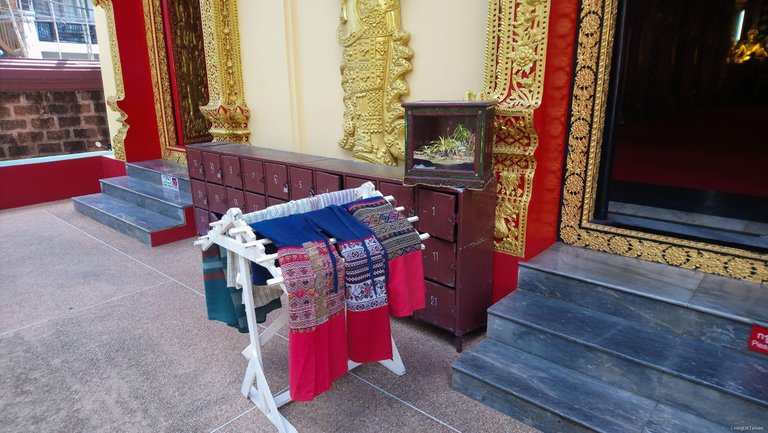 Wat Phan On is considered a small wat, hence the virham is quite small as well. Where it lacks in size, it makes up with elegance and serenity.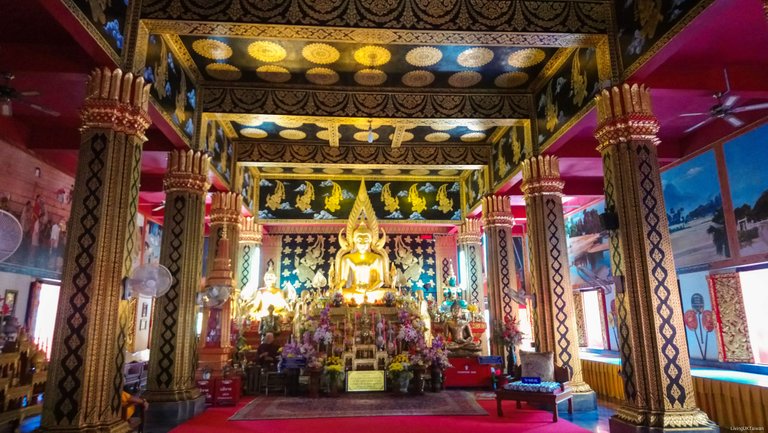 ---
I came here on a Friday, and was very lucky to run into their Friday flea market. That's another nice surprise as I had not planned it at all! The flea market is a perfect example of how community and religion blends in closely together in Thailand. I was very tempted to buy a Tibetian bowl as I always find them very soothing if my yoga teacher plays them after the session. I didn't in the end as my bargaining skills weren't good enough, but I did learn how to play the bowl to make it sing. Another very interesting stall was a lady handpainting laquer wooden bowls. It was a delight watching her, and you can see both stalls in action in my video.
Hope you enjoy my walk around Wat Phan On in Chiang Mai, Thailand.
---
▶️ DTube
▶️ YouTube