Honestly, that wasn't a click bait, because I'm pretty sure my video today you will leave in awe. What I'm going to show you is this - a performance stage.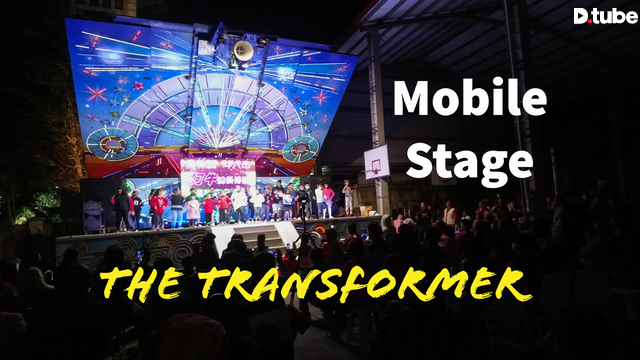 ---
Nothing special I hear you say. True, except its a Transformer, a mobile performance stage which transforms from a stage to this in less than ten minutes.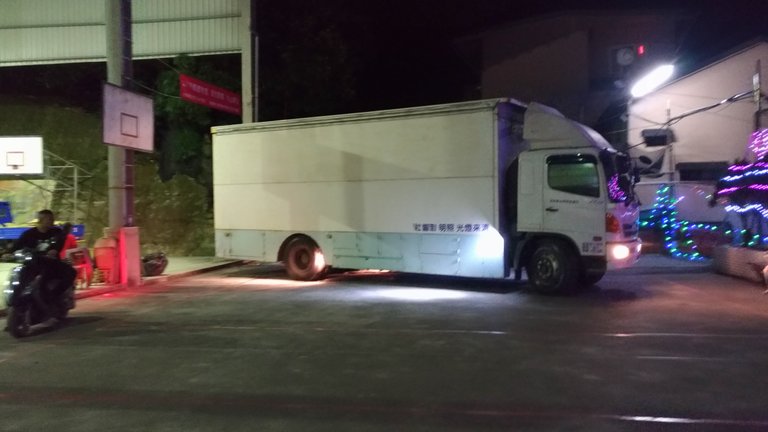 ---
Now that got your attention!
These mobile performance stages are popular in Taiwan and can often be seen at temple festivals held in the villages. This particular one was filmed during my recent Christmas weekend spent with the indigenous tribes in central Taiwan. The tribes are Christians, and unlike the rest of the Taiwanese, Christmas is the main festival for them.
On one of the evenings during my weekend stay, they held a Christmas gala in front of the church. For a village of less than 400 people, this was an all-in event. Everyone came out after dinner to watch the performances which were all performed by the villagers themselves. You'll see a short clip of the performance at the beginning of the video. And whilst you're watching, look out for the little girl in black on the right, she has some moves!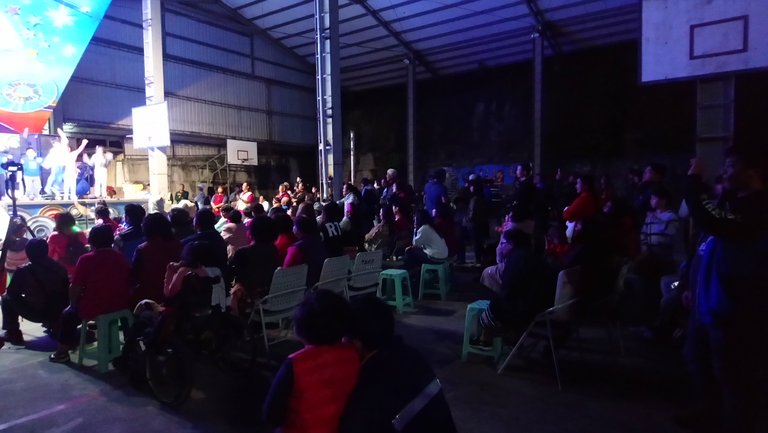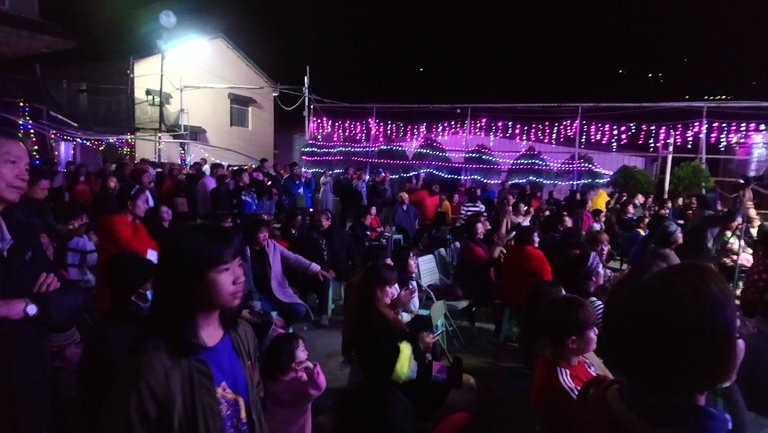 ---
The Mini Transformer
I first came across these transformers during a Chinese New Years event at a temple a couple of years ago. This stage is much smaller, it was mainly for a bunch of officials to give out an award to the village. Incidentally, the guy wearing a suit in the middle was the City Mayor of Tainan at that time. He's now the Vice President-to-be of Taiwan.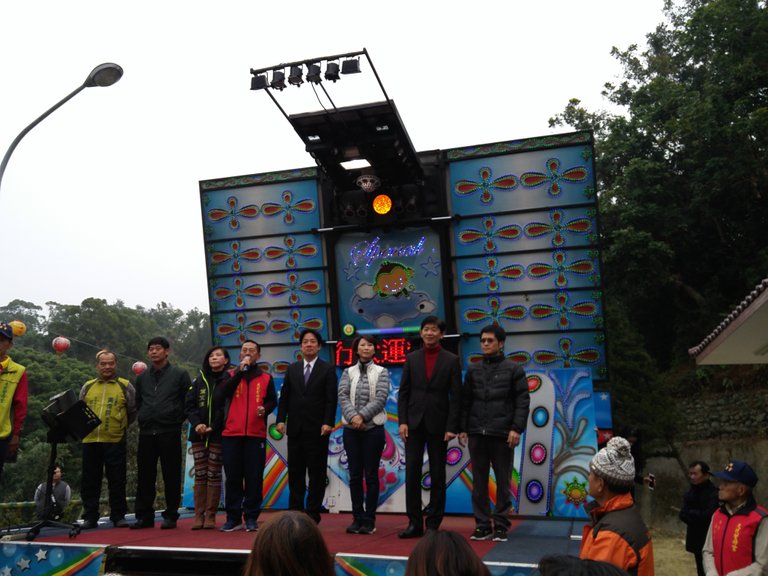 If you look at the stage, you wouldn't think much of it, but if you look at the back of the stage, ie the front of the lorry, this is what it looks like. You didn't see that coming did you?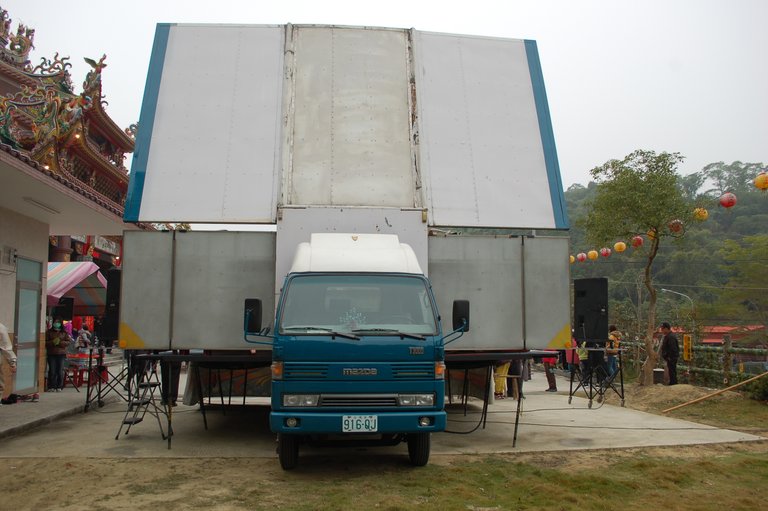 ---
The Mega Transformer
The mobile stage I'm going to show you in the video is much larger. I'm going to show you what backstage looks like as you won't get to see that in the video. There are two doors on either side of the cabin for easy access, and the audio and light control room is just behind the cabin. I thought the equipment looked quite professional for a mobile stage.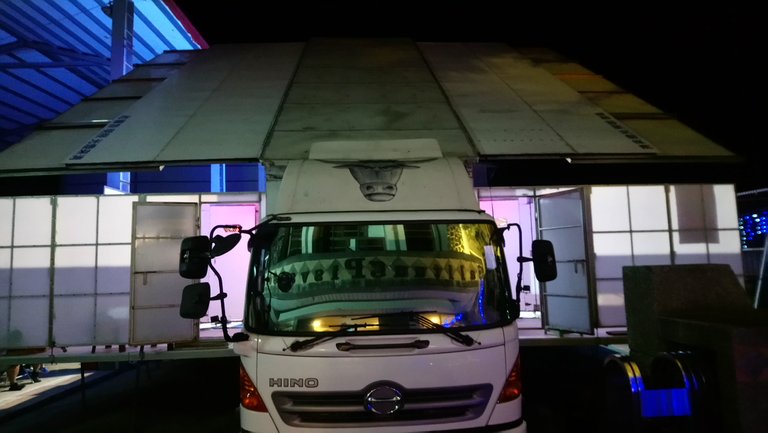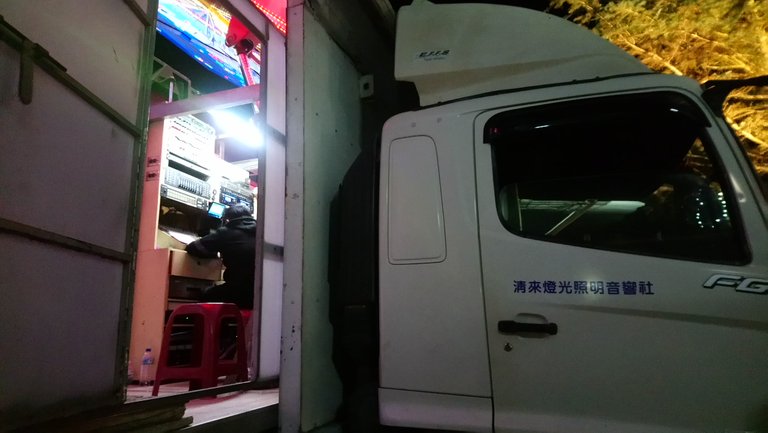 The actual backstage itself is quite spacious, there is ample room for the performers to wait before they are due to go on stage. Here's one group getting ready for their performance.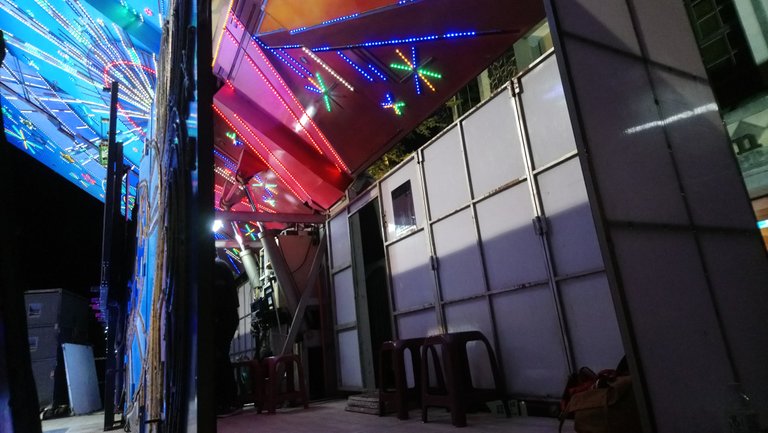 A traditional culture
I want to share this Transformer video because I know many Taiwanese, let alone foreigners haven't seen anything like this before. I hope you will enjoy it, and please let me know what you think or if you have anything similar in your country - I'm told there isn't.
(And apologies for some of the shaky parts as I had to speed up the video so you didn't have to sit through the entire 10 minutes)
---
在台灣寺廟活動,經常可以看到舞台車。這個台灣獨有文化, 可能有不少參與過寺廟活動的人都見過。但你有沒有看過這個變形金剛怎麼變身呢?這次跟大家分享台灣之光,一個表演舞台怎樣在10分鐘內還原到一台車。肯定讓你大開眼界!
祝新年愉快, 心想事成!!
---
▶️ DTube
▶️ YouTube