YOUNG SKATER FROM VENEZUELA NEEDS OUR SUPPORT | D.tube talk#217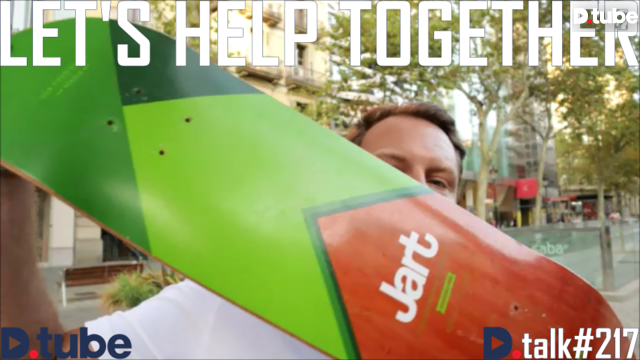 ---
Hey D.tube family and STEEM community.
Today I want to ask you for your help to come together as the amazing community we are.
Davi @davixesk8, a young, talented skater from Venezuelas island of Margarita needs some help.
Some days ago he broke his skateboard and for him, it is hard to get a new one because of the situation in his country.
More about it in my video and in his post from some days ago: https://d.tube/#!/v/davixesk8/zr3e51be9fb
I want to use my video today to collect some bugs from you guys. My goal is to get about 50$ together so I can complete the package with some new bearings and wheels for Davi.
So if you can, please donate what you can. I will collect the donated STEEM or SBD and will buy the parts here in Barcelona upcoming Monday.
I will be crystal clear about all donations collected and the parts bought for Davi.
I hope many of you can chip in some bugs.
THANK YOU already for your help!
Love from Barcelona
---
---
---