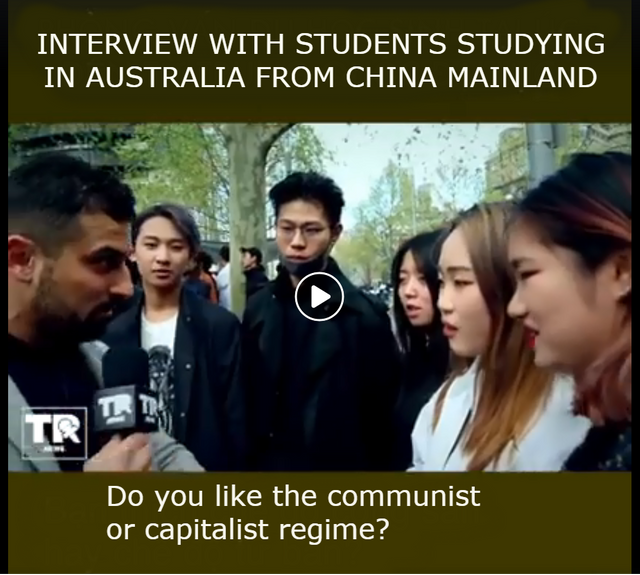 During a student gathering in Melbourne, Australia to support the democracy movement in Hong Kong, TR News correspondents interviewed a small group of international students from mainland China and received full answers. unexpected, far from the way the world looks.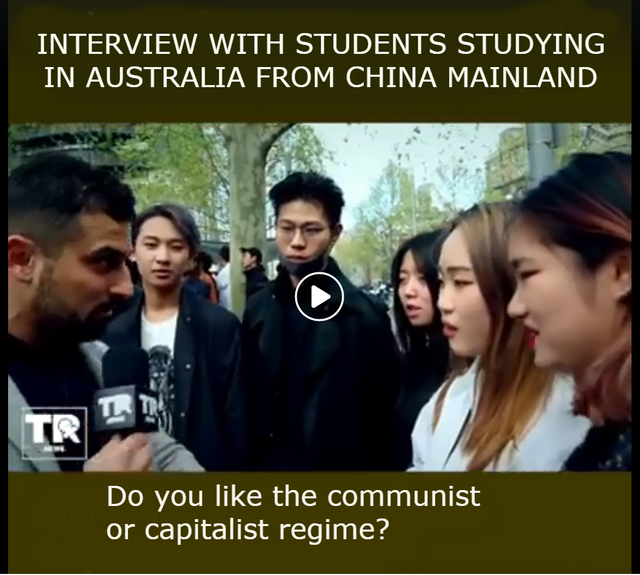 ---
These students revere communism, though when it is impossible to explain the reporters' questions, it seems that their thinking remains unchanged. Although they were in another world, their minds were programmed long ago.
By watching this video you can understand why people in communist countries like China have not overthrown thisism. Although reality may be right in front of their eyes, even though they have no reason for their beliefs. Many people dare not look at the truth because they are afraid that the values they once believed to be garbage, many were blind, and many were indifferent to everything. And that is why the communist still exists.
Source:
Video: Avi Yemini
Sub by Le An Telling

Connect with me on other foundation
facebook || youtube || twitter || blogger || wordpress || d.tube || minds || reddit || linkedin || tumblr || instagram
Follow me to get minimum 1 follow from @anhvu & daily random upvotes from the @hoaithu's Curation Trail

If you want to earn more rewards with your Steemit account, you can refer to the ways from

this post

.

Recent posts
Pedophile criminals -called by "Sir", and leisurely walking as soon as the prison sentence takes effect immediately