Just yesterday DTube finally after 4 months gave us an update of when their Mainet is going to launch releasing their new coin called DTC. The official set launched date would be on the 10th May 2020 !!!
They have explained in detail as to why the delay and what they are looking at plus some adjustments of how many DTC Coin would be launched. It has been adjusted from 100 million to 4 million … which is a huge jump down.
The announcement can be found here
---
For those of you who are thinking of investing, do look at some stats which hopefully would tweak your interest more. Where is http://d.tube at currently and how much views is it getting?
Pulling up the charts from Similar Web you can see that d.tube is currently getting around 303k visits per day.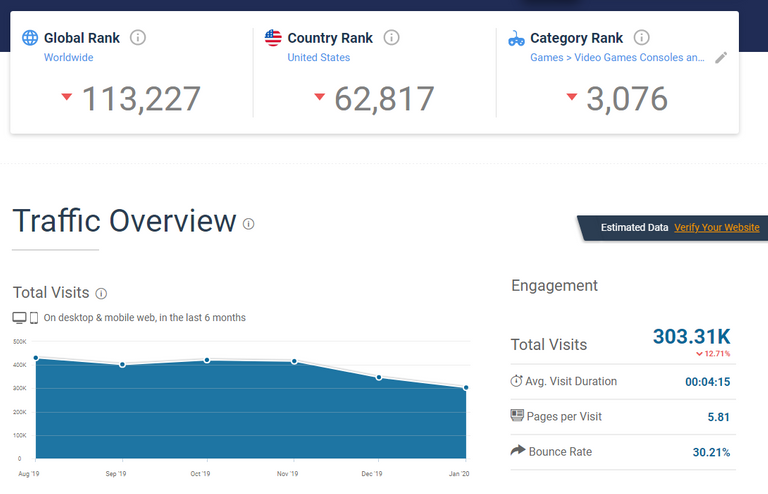 What is interesting is that the average visit duration is about 5 mins per visit. Now thats HUGE !!!! Can't compare it to YouTube of course as YouTube has been around way longer.
Some of the advantages of using Decentralized Video Hosting sites are as below :-
There is No Censorship as once the video is uploaded, it practically can't be removed by a 3rd party unlike YouTube where they can just turn off your video without warning. Here is a news which is related to this
No annoying ads which I'm sure you are pretty used to in YouTube or other centralized video hosting sites.
Great of new vloggers , like myself, I host my videos on both YouTube and DTube, however having a small tight community on DTube at this point of time is beneficial as I feel its giving me a chance even though I'm a nobody in the vlogging world.
Get rewarded in Crypto , now this is also a key element … YouTube pays you for advertising ads and you can catch bigger partnership deals once you made like 1million subscribers i guess, however on DTube, you are valued by the content and there are many kind steemians who support you by upvoting your original content.
---
---
So if you want to be part of DTube's brand new relaunch, do check out details of their Whitepaper and perhaps grab some DTC coins. They plan to make DTube more efficient and easier for mass user adoption.
---
Cheers guys and hope you are having a brilliant day !
---
Posted from my blog with SteemPress : http://steemitup.club/lets-talk-dtube/
---