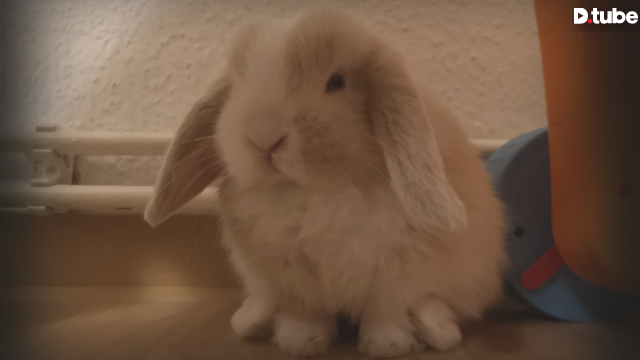 ---
https://www.youtube.com/watch?v=7wqbIbcNqeU
Wczoraj wieczorem straciliśmy naszą króliczkę. Vanilia żyła z nami w domu zaledwie niecałe 3 tygodnie i to było zdecydowanie za krótko.
Żona zadzwoniła wczoraj do mnie koło południa, że nasz królik ma biegunkę. Czytalismy trochę o tych przypadłościach i wyczytaliśmy, że zdarzają się takie sytuacje często u młodych królików. Niestety nie zdawaliśmy sobie sprawy, że może się to skończyć tragicznie i to w tak krótkim czasie. Biegunka u królików jest niebezpieczna, ale dopiero gdy trwa kilka dni. Tymczasem nasz królik niestety pod wieczór już umierał... i faktycznie zmarł.
Dietę mieliśmy cały czas taką samą. Czy zaszkodził kawałek jabłka? Czy królik miał jakąś ukrytą chorobę? Tego nie dowiemy się już nigdy. Faktem jest, że królik pod koniec swojego życia nie miał sił nawet podnieść głowy, a chwilę przed godziną 21, serce przestało bić.
Przez te 3 tygodnie bardzo przywiązaliśmy się do nowego domownika. Przez ten czas wiele się nauczyliśmy, ale także królik się dużo nauczył. Bardzo dobrze wychodziło kuwetowanie, dzięki temu mieliśmy czysto w pokoju, gdy Vanilia chodziła po nim luzem.
Bardzo często przychodziła do nas polizać nas po rękach. Uwielbiała, jak kamiliśmy ją z ręki i Uwielbiała skakać na łóżko, choć tego jej zabranialiśmy. Córka również bardzo zżyła się z królikiem. Zawsze podawała jej sianko do jedzenia i chciała bawić się z nią poza klatką. Często również "kicała" za królikiem po pokoju.
Mnie samego bardzo poruszyła śmierć królika. Nie wiedziałem, że można się tak szybko do niego przywiązać. Widok umierającego zwierzęcia jest czymś strasznym i ciężko się z tym pogodzić.
Okazało się również, że wzięliśmy królika z tzw. pseudohodowli. Widać, że i takie istnieją i działają w Niemczech, dlatego wszędzie trzeba na takie uważać. Następnym raziem (o ile się zdecydujemy) będziemy brać królika z prawdziwej hodowli, gdzie króliki przed oddaniem do nowych właścicieli są badane pod okiem weterynarza i przede wszystkim nie są zbyt szybko odstawione od matki.
Wielka szkoda dla nas i dla królika, bo widać było, że nowy dom podobał się bardzo królikowi. Szkoda tylko, że tak szybko musieliśmy się pożegnać.
---