Yesterday we were stuck inside because of the cold & rain and therefore decided to make something along the lines of a dream catcher, only different. Esteban, Luna & I just went with the flow, adding into it the quartz crystal I've had in my pocket for the last five years, a rabbit skull I found in the UK last summer, some feathers from Sabrina's bag of tricks and other items found around our village here.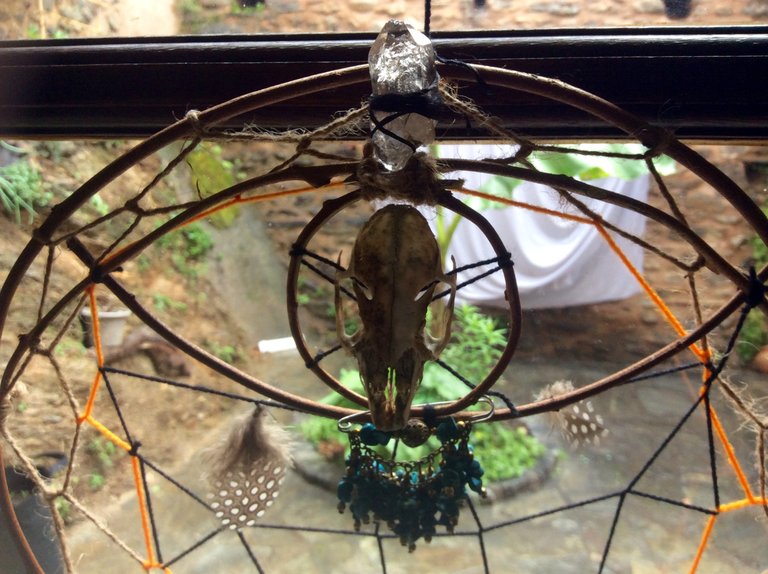 The kids and I agreed it was scary enough to protect our house from bad spirits and generally look after us!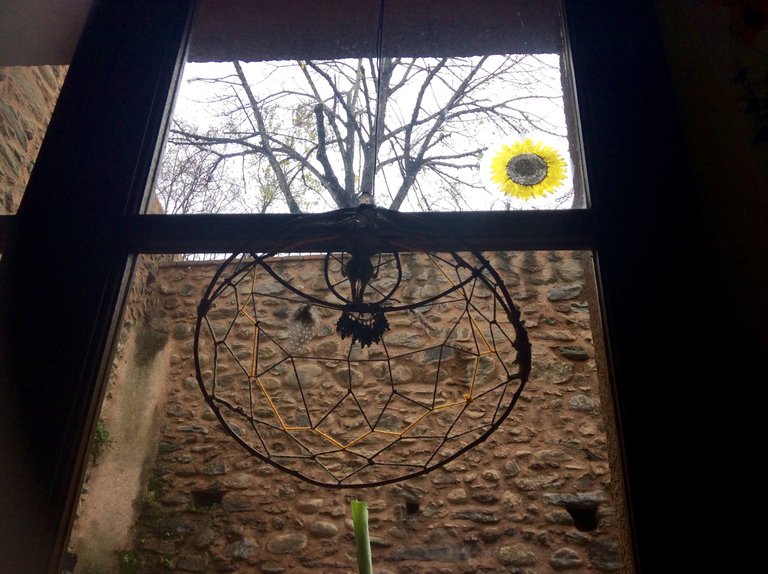 This is where it ended up above our door.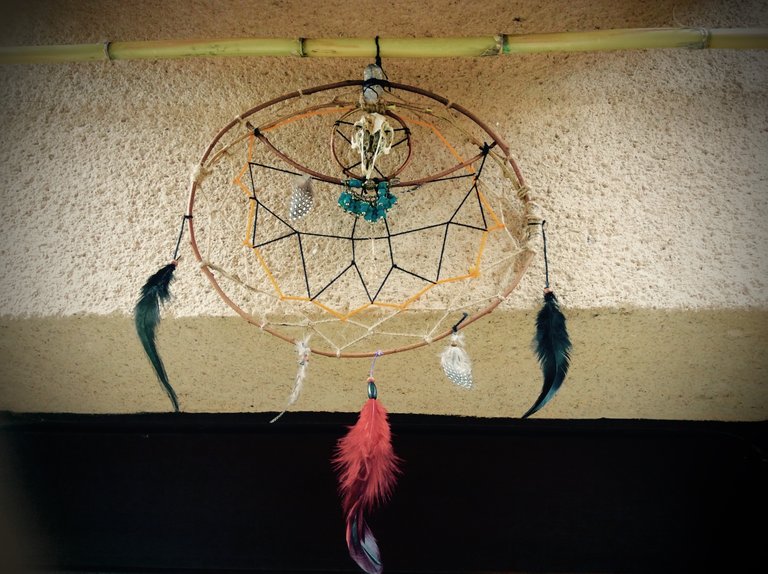 Not all that visible when you step back from it! Lots going on here.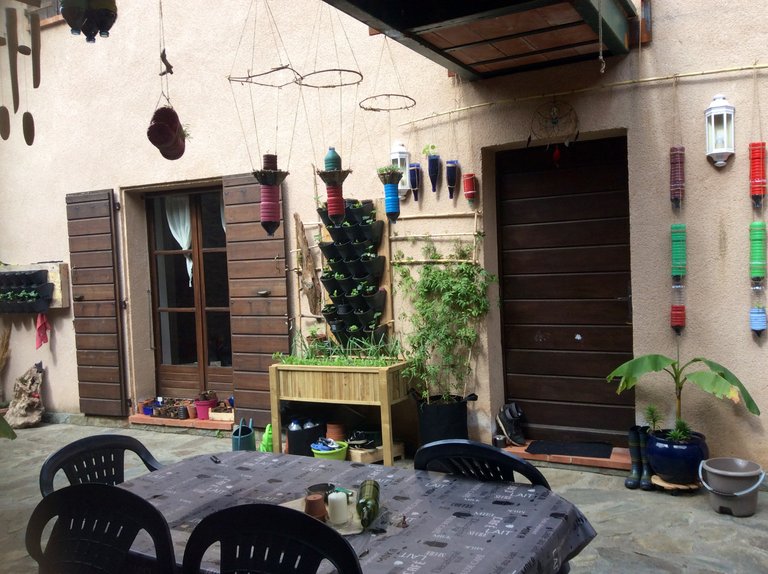 The day before it was sunny so we made that 'sledge' I promised them.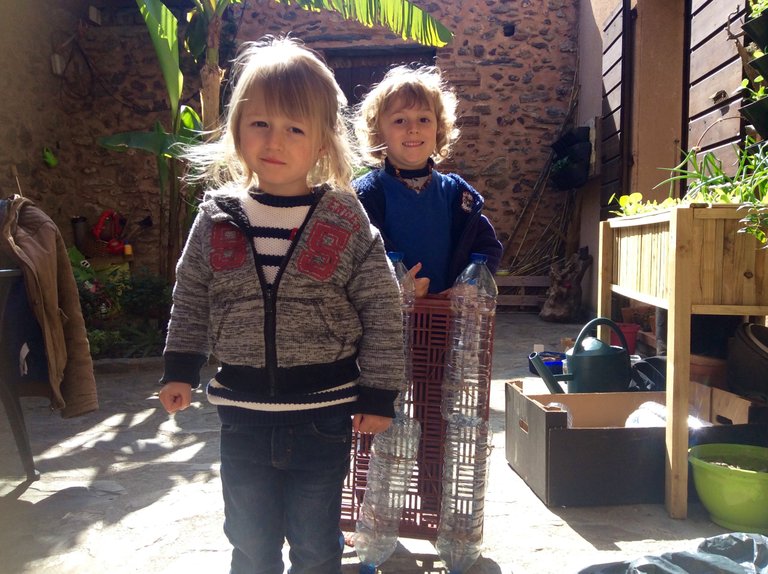 It didn't actually snow yet, though has been extremely cold and the chance of snow will remain for another week.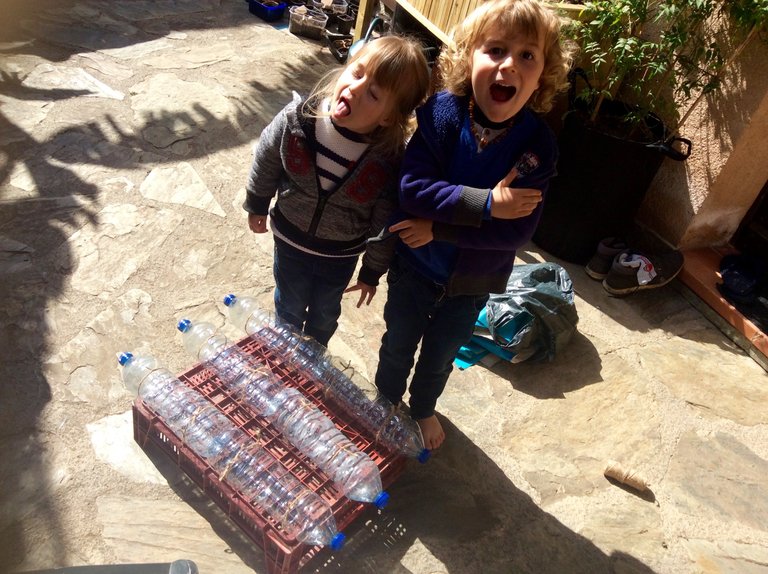 Fingers crossed we will be able to take this Ferrari for a test run!