Ciao a tutti
My sketch STEEM 150919 -step by step-
A drawing of mine with the word STEEM ..
A light blue color with simple lettering with a few stars and other small details ... I hope you enjoy it ...
STEEM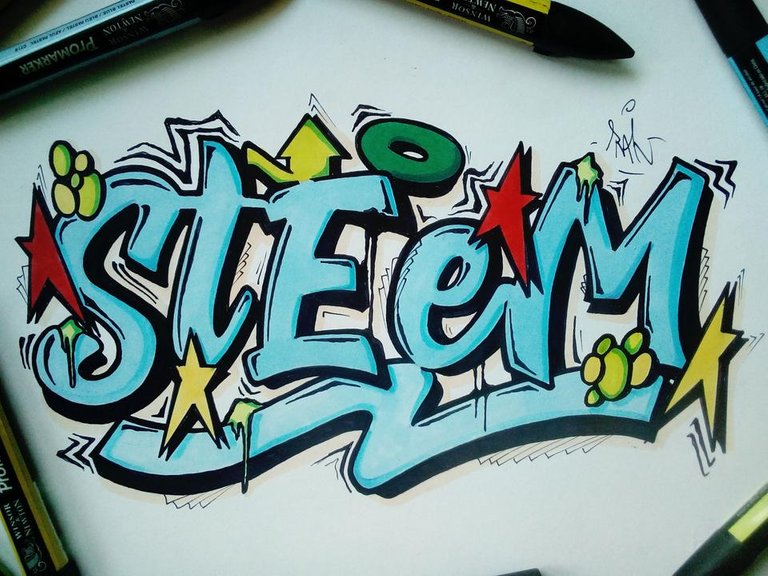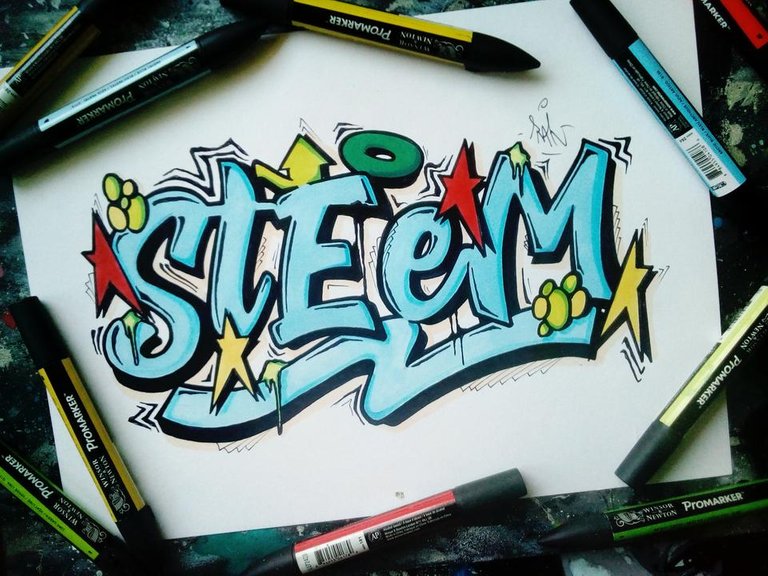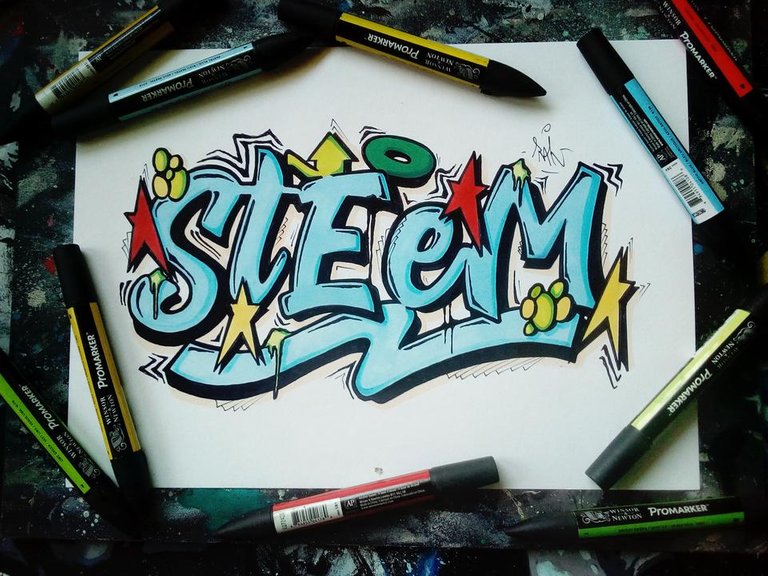 Used materials:
Promaker various colors
Fivetouch marker various colors
Trattopen black
Black Sharpie
Paper Fabriano 4
Some passages of this drawing
Track letters and various details ... a bit messy and dirty ...

The outline and the 3d with the black marker ... trying to be as precise as possible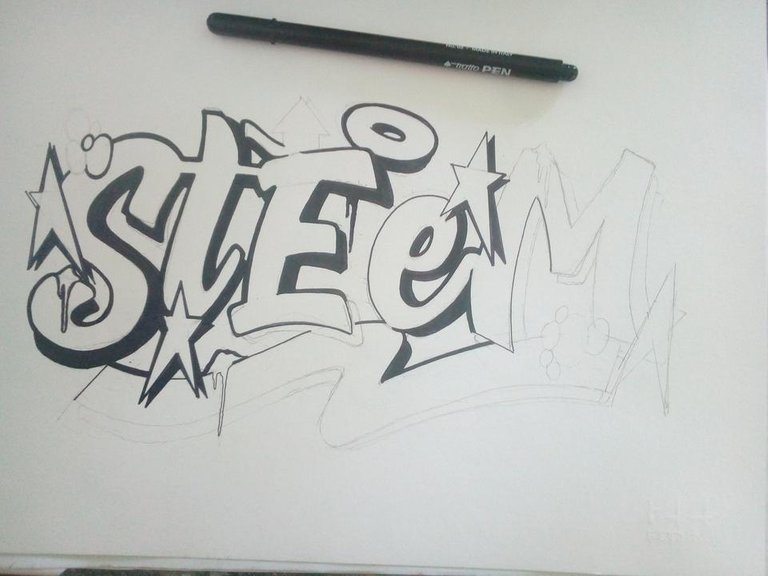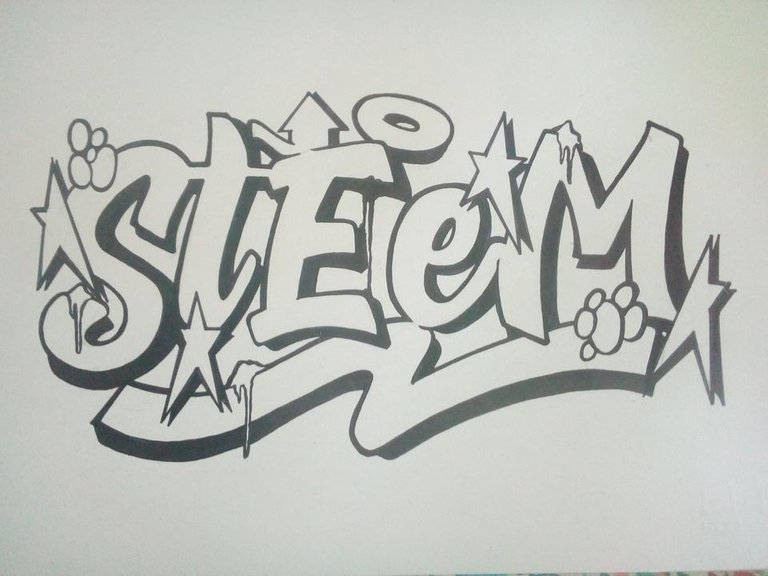 First coloring with colored PANTONS .


Adding some details ... another color pass and fixing the black ... and a photo in natural light ...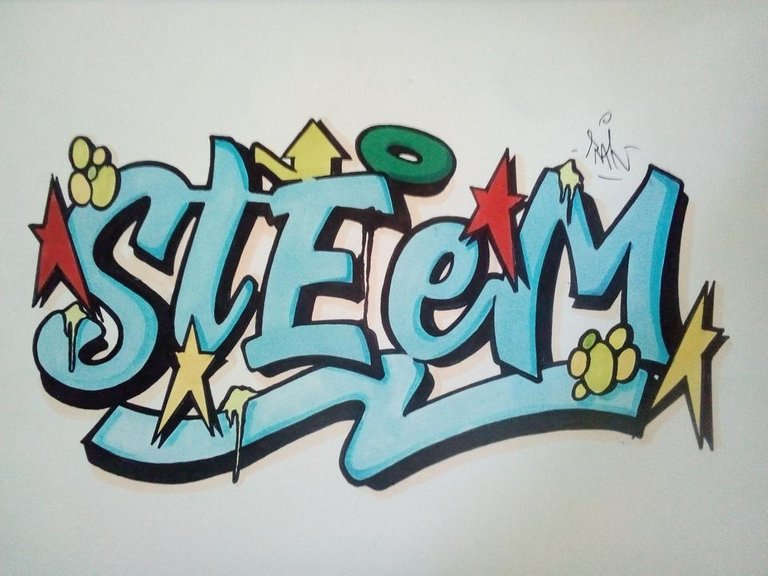 More photos of the finished design
mY WORK
rAnKOREE..
---
Hurricane - MezzoSangue - Out of The Cage
MEZZOSANGUE
7 punti chiave per fare sta merda:
1, non provarci neanche senza cuore o testa,
2, Niente leccaculi né infami,
Che se ne sente la puzza, non serve il fiuto da cani
3, siate pungenti
4, originali
5, serve averci fame e un tot di genitali
6, ce vole l'umiltà, che de gonfiati ne è pieno
7, prendi il microfono e poi prenditi il cielo!