Ciao a tutti
My rapid sketch RANKS
Today a fairly simple and fast drawing with RANKS written ... for the coloring of the letters I chose some marroni..3d different pink ... black outline and a blue background .... for 3d I chose to create for each letter a different vanishing point ....
RANKS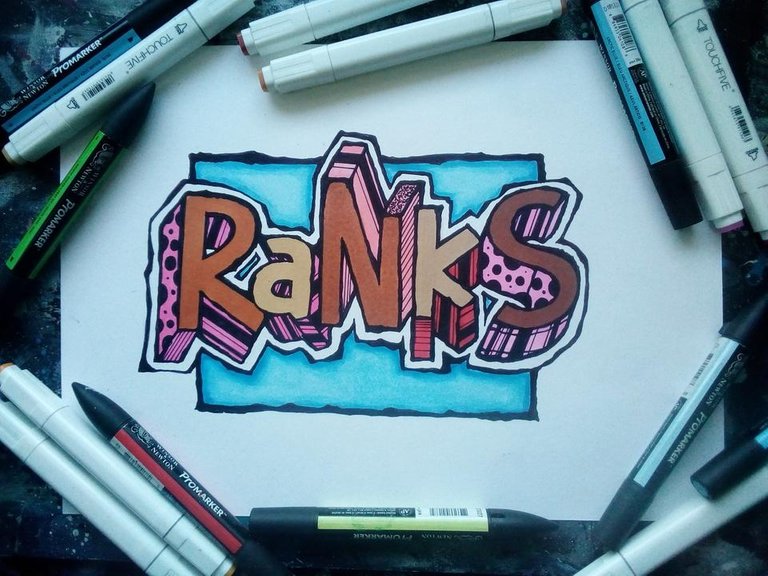 Step by step
Tracing the letters ... then I didn't want to be precise, so either I thought to give a flickering movement ....


Finish the outline to start coloring

Some small doodles in 3d and a good blue background ...

Other photo
my work
ran