One of those "I have no idea how it happened" drawings.
I just took the pad last night, put TV on and started to test different effects. Then I though I will draw my hand... so as I looked at it trying to get it right. I got the fingers... and the stick they are holding... sweater dripping in blood and then the blood appeared and started to drip..
Maybe it is good I stopped there and didn't finish it... ;)
Funny how some things just crawl from the depth pf your mind and appear on a paper.
Or maybe it just a Halloween mood.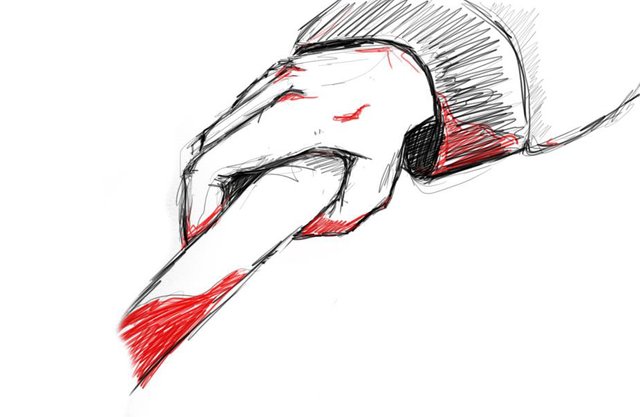 *Disclaimer: I never went to any kind of art school. Last art classes I had in primary school in the last century. I know there is something wrong with that hand, but I can't quite figure out what :p
Maybe I should watch some youtube videos and learn...
Maybe... :)
»«
All graphics and text are my own.
»»-------------¤-------------««

REGISTRATION | UPVOTE VALUES | NEW MEMBERS BONUS
To support the project
vote for @qurator as a Steemit witness on
steemit.com, or SteemConnect
Thank you.