Who will win this fight? Bears or Bulls?
---
Bitcoin have always stayed above this trendline since 2013. The trendline is being tested again.
Do you believe the bears will break this trendline or that the bulls will defend it again?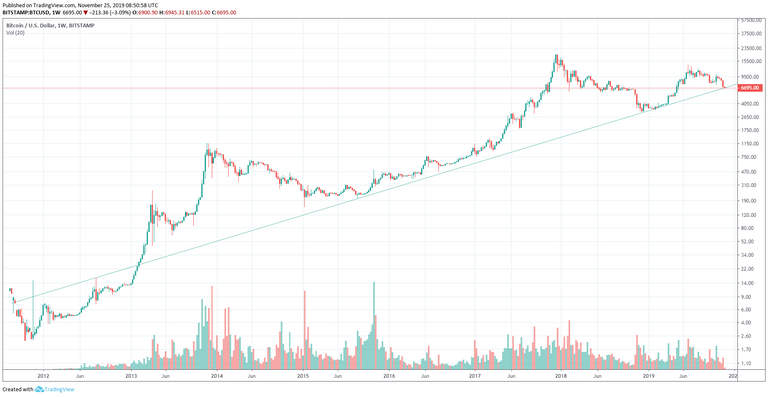 ---
Bears will break the trendline.
---
Bulls will defend the trendline.
---
That's a stupid question. That trendline is not drawn right.
---
Answer the question at dpoll.xyz.