Our girl Momo 沫沫 (4 yrs, right) went to play with her frenemy, the boy Momo もも (7 months, left). She was already a bit tired because she went to the dog park earlier that day.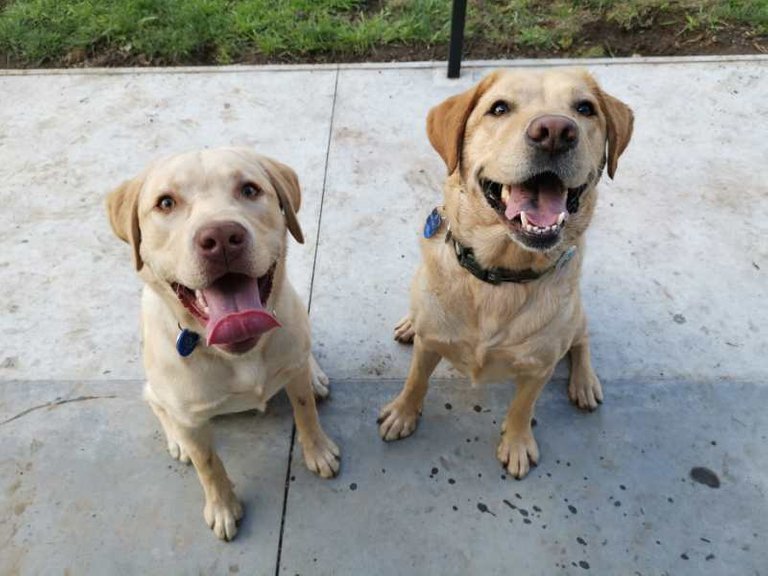 Boy Momo is always super excited to play with another dog. A young pupper needs a lot of exercise and mental stimulation.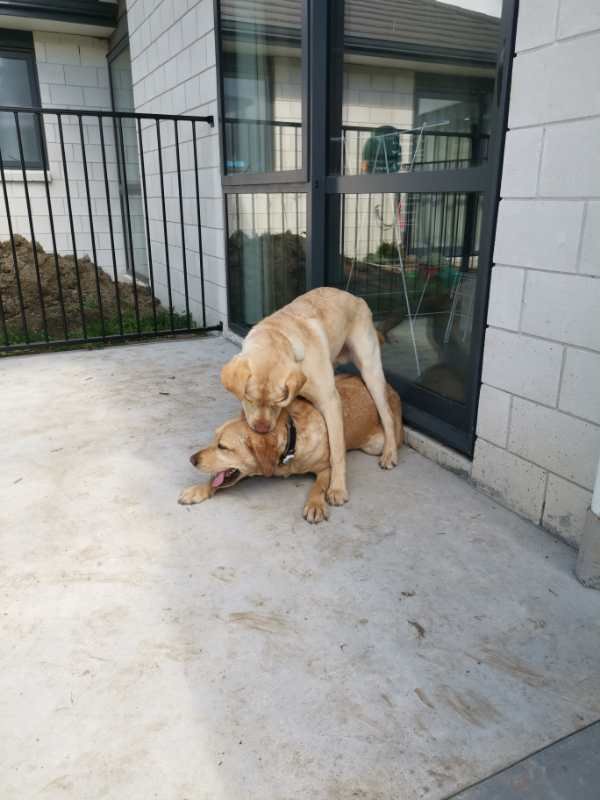 But, he can be a bit much for poor girl Momo 沫沫. While she has carefully honed dog-fu skills learned at her exclusive private school, she doesn't have the energy of a young dog. Boy Momo doesn't know when to stop and she doesn't know how to signal she's had enough. You see, we got girl Momo about a year ago and she hadn't been well socialised. She just isn't that assertive.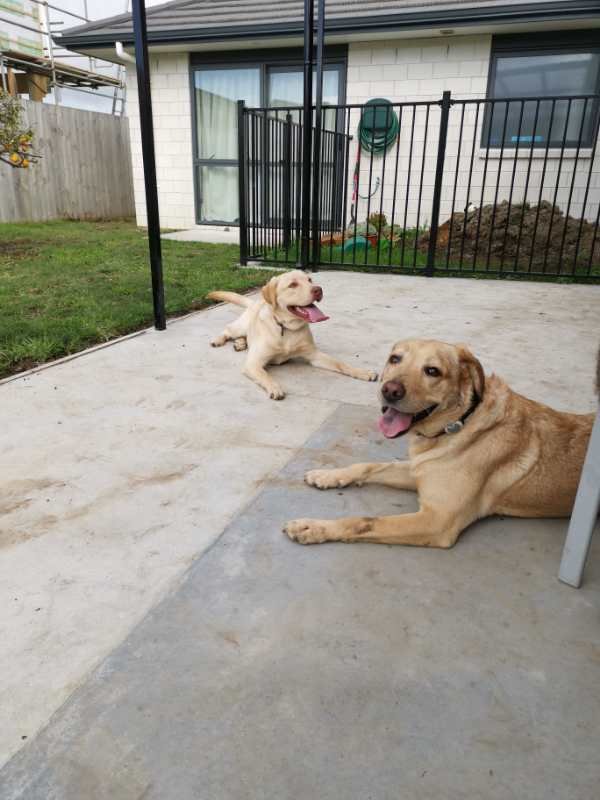 Boy Momo is a clever young man and he learns commands quickly. Girl Momo came to me for protection. This is the first time I got both dogs to sit and rest for awhile.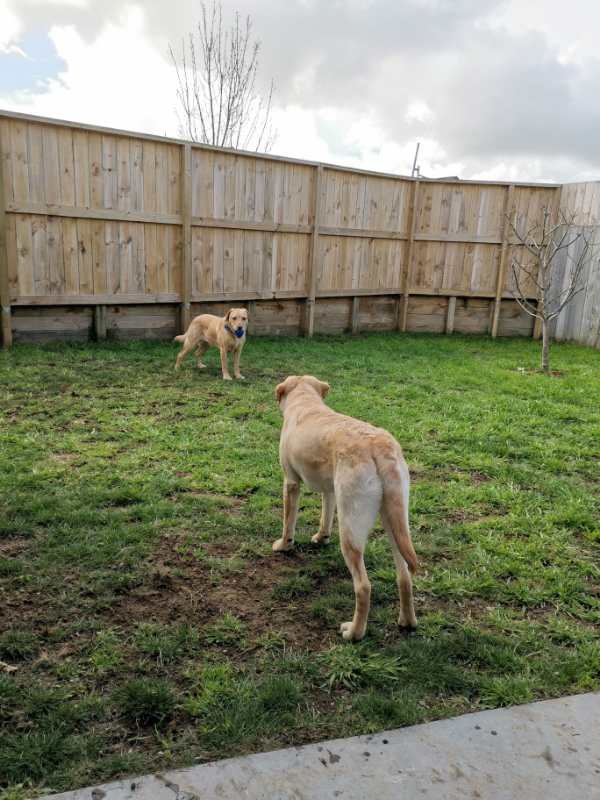 Boy Momo has a new toy - a squeaky ball. If there's one game they can agree is more fun than play fighting, it's playing with the squeaky ball. I'd throw the squeaky ball and they'd compete over it. This was a complex game of treachery and turn overs which often included stand offs that lasted for minutes. Girl Momo has better dexterity and judgement while boy Momo is faster.
Time for baths and then naps! Until next time.
(Photos by boy Momo's もも owner. Used with permission)