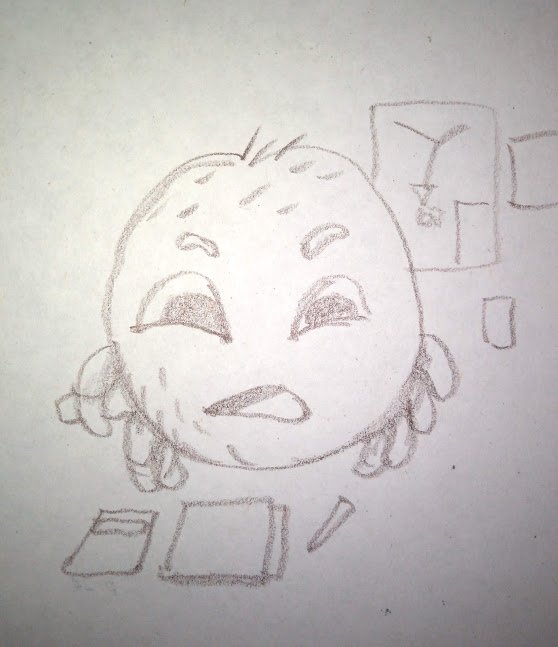 Hey Steemians and Doodletrendistas,
This is my drawing of a spider for this week's contest on doodletrends drawing by @steempampanga. I finished this entry in four minutes. The materials I used are paper and pencil. Nothing complicated just plain materials readily available within my reach on my coffee break. The themes this week are getting really challenging each round. I am having fun though and I am liking the experience of creating these characters. We may not like a specific theme or challenge but if we go for it we are teaching ourselves not to be lazy and helping our mind be more creative not to mention we become more patient. For this round of this drawing challenge I must admit that I am having difficulty expressing my thoughts. How can I show you guys an app developer without making it look like a generic character who looks like working in an office or completing a school project. Hmmmm hope this doodle did not disappoint.
I do hope that you like my entry. Feel free to give it a thumbs up :) Thank you so much. Cheers and have a great day ahead. Take care and more power to you all.
Steem On
Mark