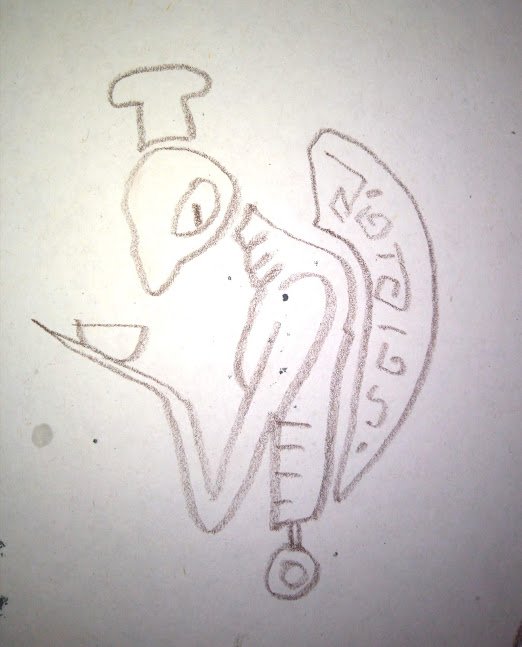 Hey Steemians and Doodletrendistas,
How is everyone doing? Hope you are all good. Here is my drawing of a mantis for this week's contest on doodletrends drawing by @steempampanga. I finished this entry in three minutes. I used a shading pencil and a scrap of paper to create my character today. Artificial Intelligence, I was thinking how can I depict that on a character design challenge like this one. The way I understand it, AI is more on machine learning right? Anyway, I created a mantis with a toque. I want to suggest that this character is a kitchen helper or even a chef. He is holding a cup on his hand as he glides using that single small wheel on its bottom part. I think a pair of wings would be nice to show. This is how I would like to present my idea about artificial intelligence. I hope I am right with my interpretation. Do not hesitate to write your comments below if you have any. Any kind of reaction maybe or suggestions.
I do hope that you like my entry. Feel free to give it a thumbs up :) Thank you so much for reading my post.
Mark