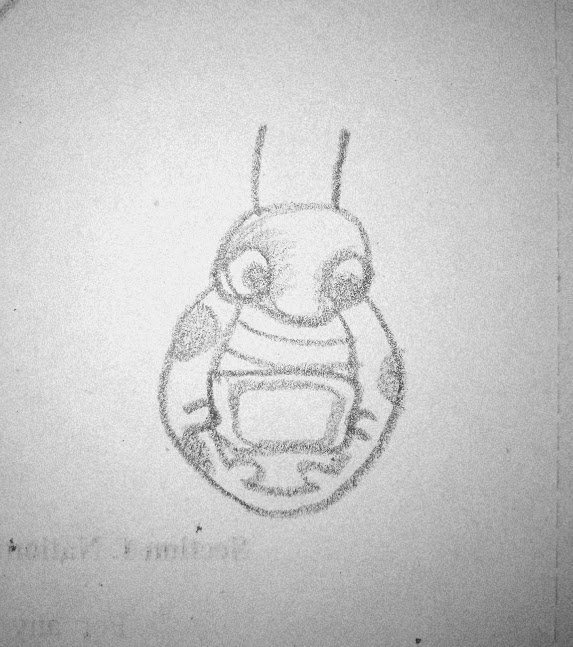 Hey Steemians and Doodletrendistas,
My drawing of a lady bug for this week's contest on doodletrends drawing by @steempampanga. I finished this entry in three minutes. I used pencil and a piece of paper I found on my desk to create this cute entry. It was a funny and challenging theme actually. At first I could not wrap my head around the theme or task until I just went for it. The more I think about it the most likely that I would not be doing anything. I was inspired by my friends in the office who are so into mobile games and no one could disturb them especially when the game is quite good and challenging. That explains the big wide eyes I drew for this character. Hmmm it kind of looks like that my lady bug character could not let go of her phone and would not stop playing until her eyes are red and swollen and even teary. I can only imagine how shaky her hands might have felt after that long game.
I do hope that you like my entry. Feel free to give it a thumbs up :) Thank you so much for dropping by.
Mark