Mor-mor (沫沫) the Labrador is learning to recognise that the words "dog park" means fun is coming. Her ears perk up and she pays extra attention. She was grinning like a mad thing all the way there.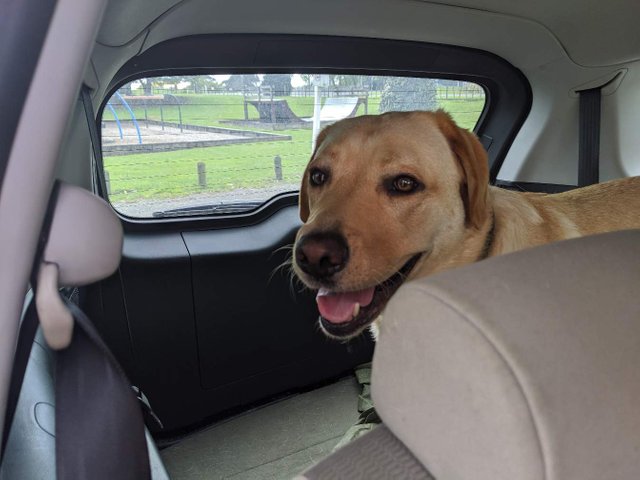 We have arrived and she can hardly wait to go play.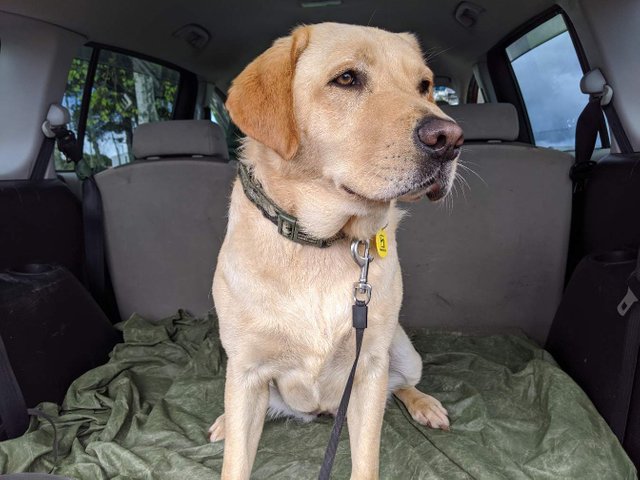 But she has to wait. It's an important part of her training that she learns to be a little bit patient.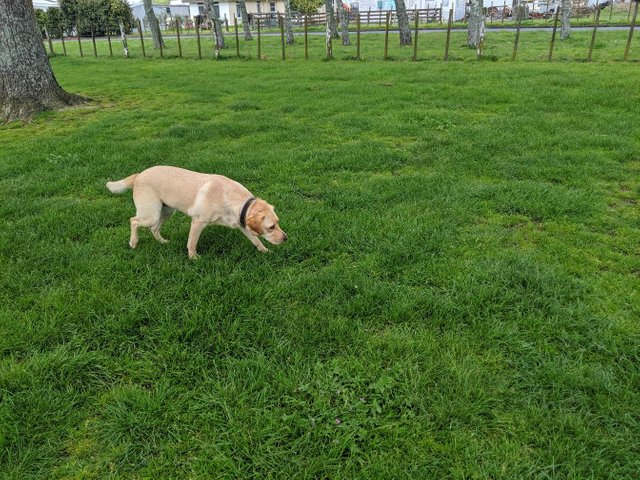 There were no other dogs there just yet so Mor-mor started with her detective work. What does she nose?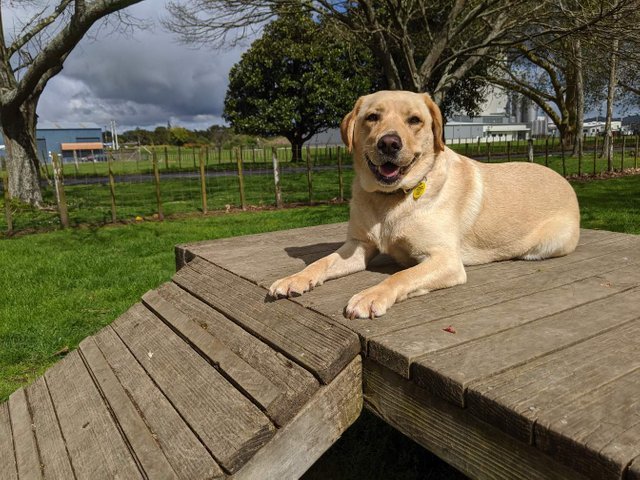 It takes a treat or two to get her up the ramp onto this obedience obstacle. From here, the Princess can survey her kingdom.

Oh, it's her favourite mud puddle and it needs a dog to swim in it. Mor-mor always considers the plight of poor swimmerless mud holes.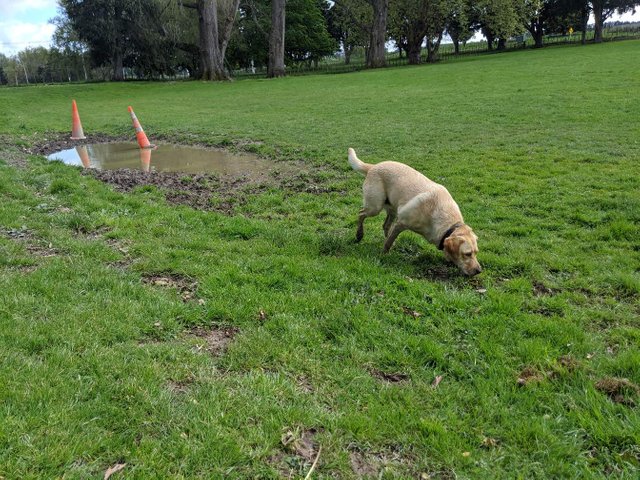 Time to zoom out looking for somebody's legs to wipe off upon.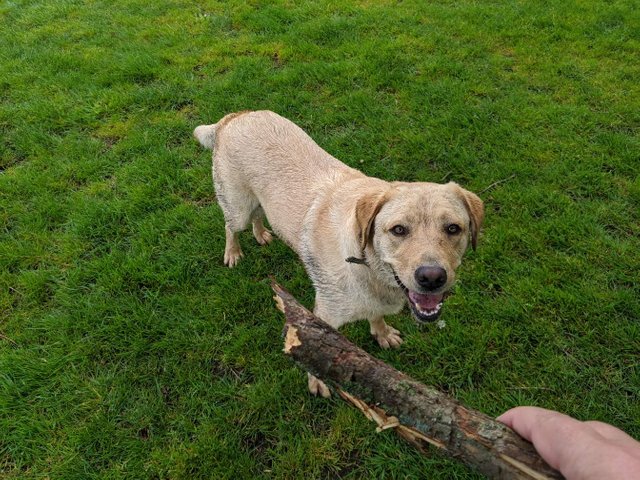 She doesn't like fetching sticks, she likes competing with me for objects.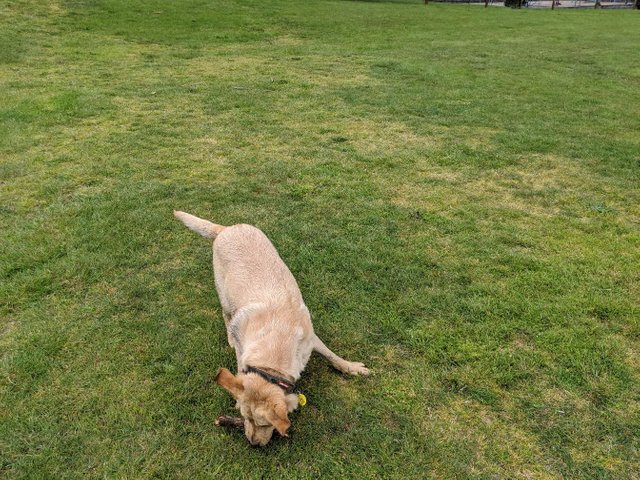 Grab at speed.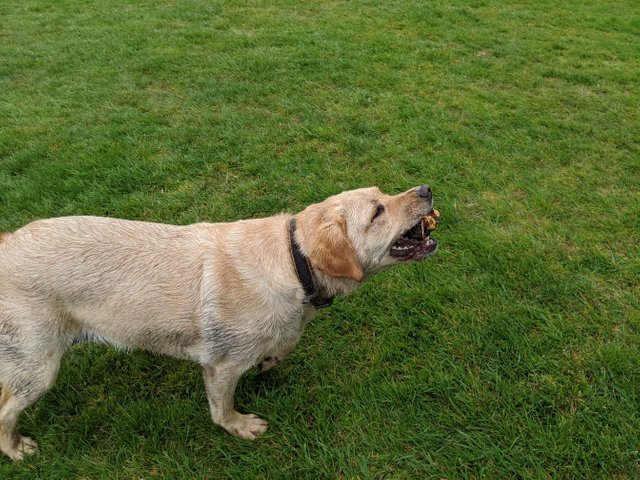 Steady on the run.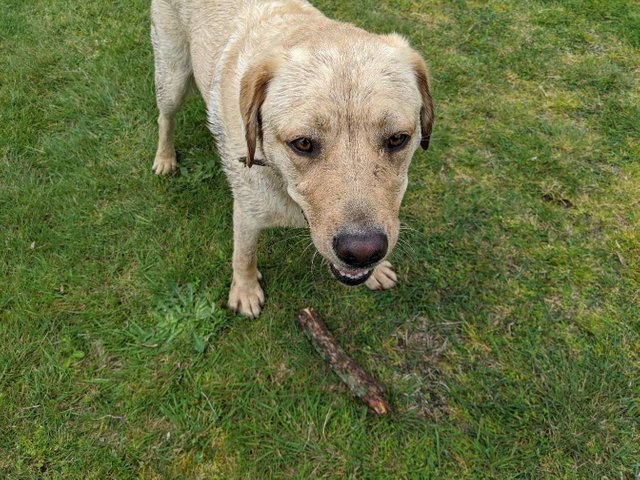 Drop and guard. She dares me to pickup the stick quicker than her.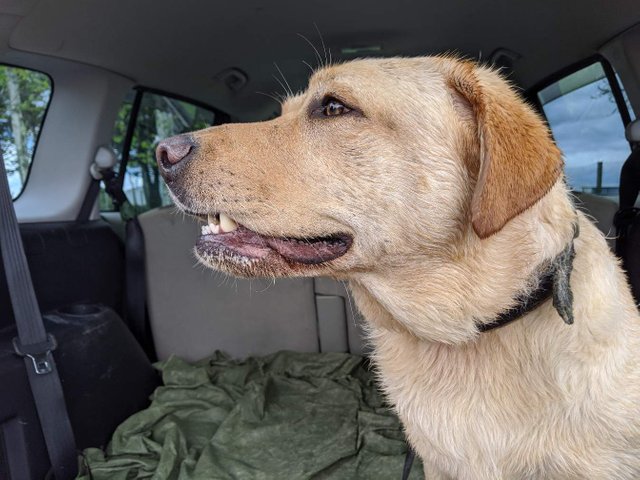 Finally, a quick hose down and it's time to go for a proper dog bath.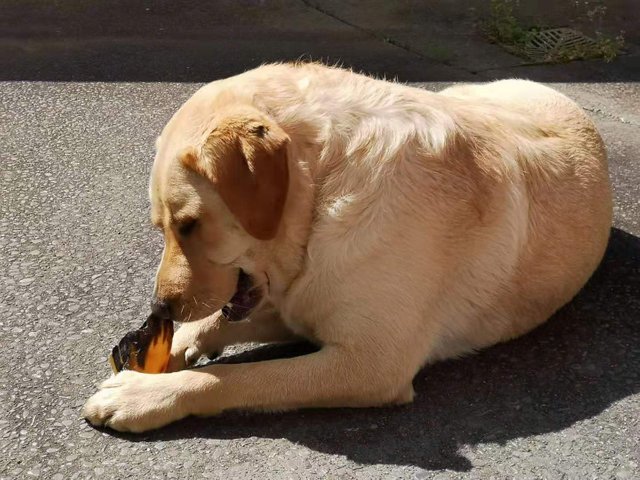 Back home, she chews on a cow hoof. For some reason she prefers my biscuits.
Until next time
Posted using Partiko Android