I'm not much of a city person and the lockdown had been taking it's toll on my mood. Mor-mor 沫沫 insisted we made time to hang out in the bush for a few hours. I was a bit concerned about the weather. Off to Pukemokemoke Bush Reserve.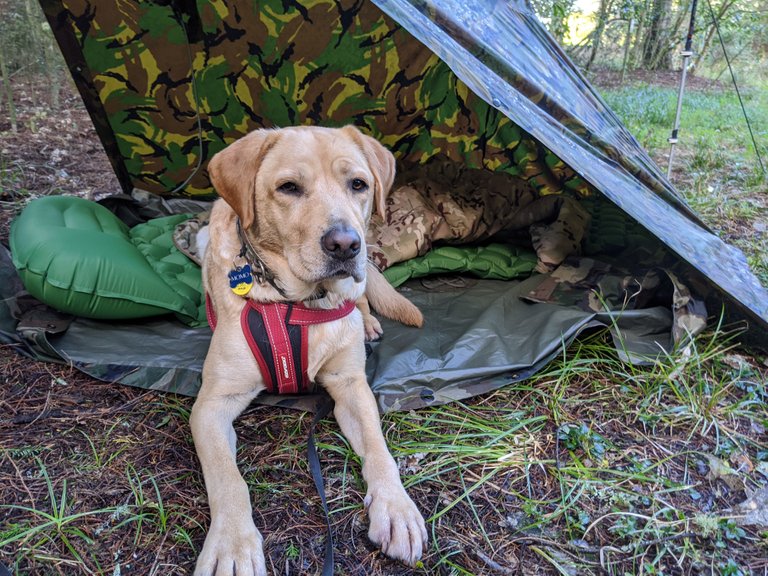 So, I promised to find a quiet spot and build a shelter suitable for naps and snacks. Preview image!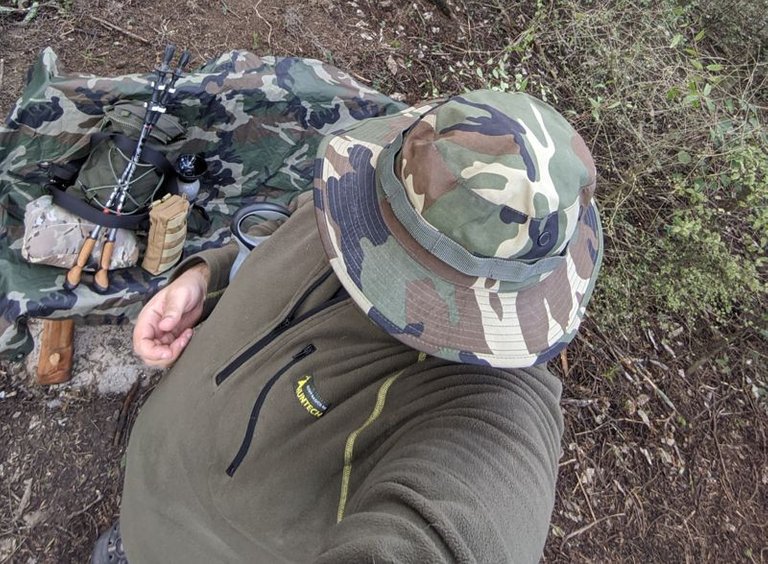 Do I look like a Bow Hunter? As I was walking in, one of the Reserve volunteers drove up to catch me because from a distance it looked like I was carrying a bow. Sorry mate! It's my trekking poles and that thing on my hip is the dog's water bottle. We both had a chuckle.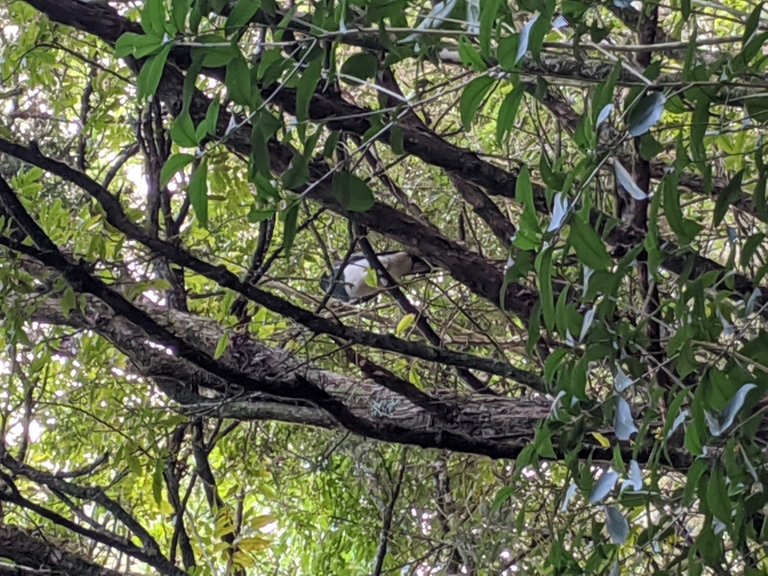 The Kereru (native wood pigeons) were out. They are fat birds whose wing fluttering makes a lot of noise. They sometimes crash through the canopy too. Notice the distinctive white apron. The species is protected so it's prison time and a $20k fine to kill/injure one.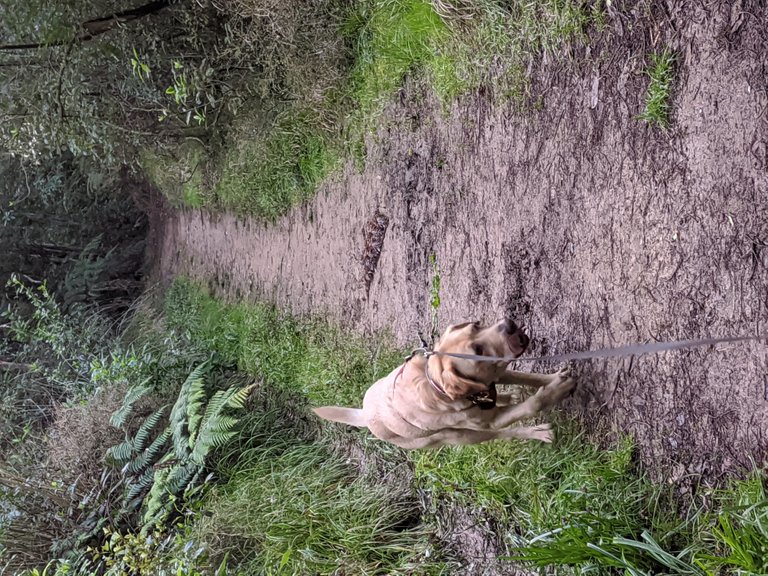 The muddy ground needed a careful approach. Mor-mor 沫沫 slipped a couple of times.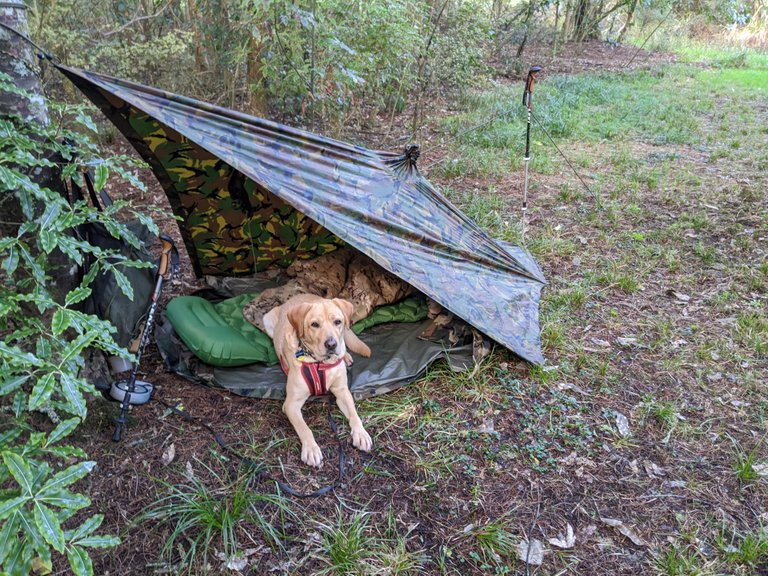 It's good to practice setting up a shelter. This took only a few minutes. It's a plow-point/diamond configuration using poncho. The hood is pulled upwards using a trekking pole to provide more room. I have a groundsheet, an inflatable mat and a Swagman Roll (like a woobie/jungle blanket) to keep us warm. The diamond point is attached to a tree also using bungy cords. Easy!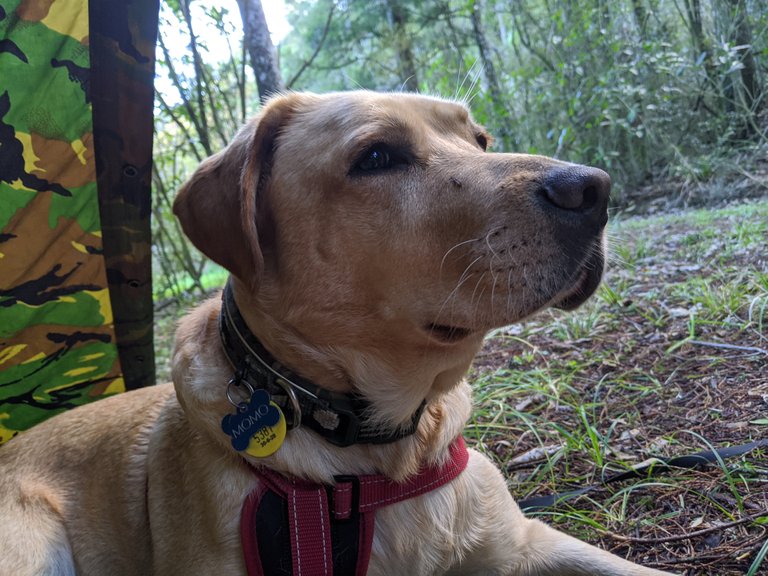 And I dozed off while the dog kept guard. Her nose was always sniffing and she looked out for every noise. There were a few passing showers but we stayed warm, dry and comfortable.
Three of the Reserve volunteers came walked by, including the guy who asked me about bow hunting. We had a chat and they seemed to like my setup. And, I've signed on to join the Reserve volunteers.
Dog and I napped for another hour before striking camp and heading home. The sun was behind the hill and so it was a bit chilly. I wore the Swagman Roll like an over coat. Very warm!
It was great to be outside again. Until next time.