Today Mor-mor 沫沫 went to her favourite dog park. There she met some friends.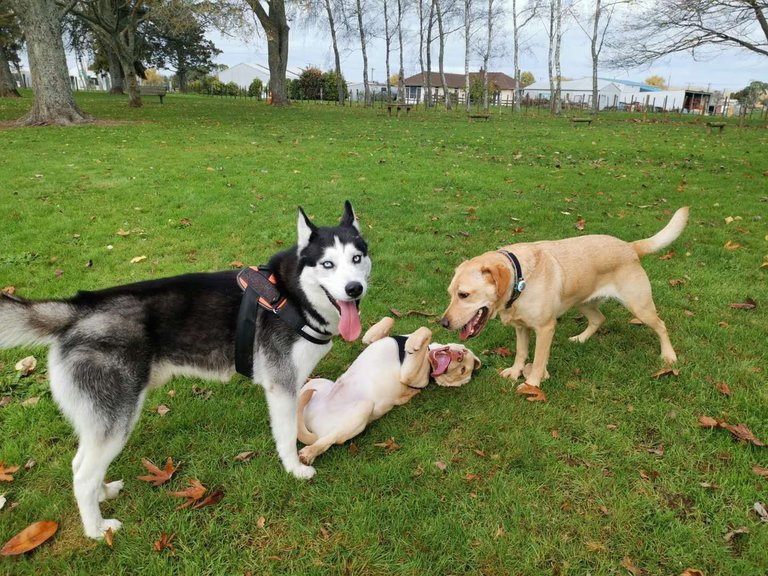 Say hello to Momo もも who's a male Labrador puppy about five months old. It's his first day at the dog park but he's had a few playdates with Mor-mor before. Momo is pronounced the same as Mor-mor and his name is Japanese for "Peach 🍑".
The husky is called Omega and is about one year old. Omega helped keep Momo in check but also protected him if another dog bullied him.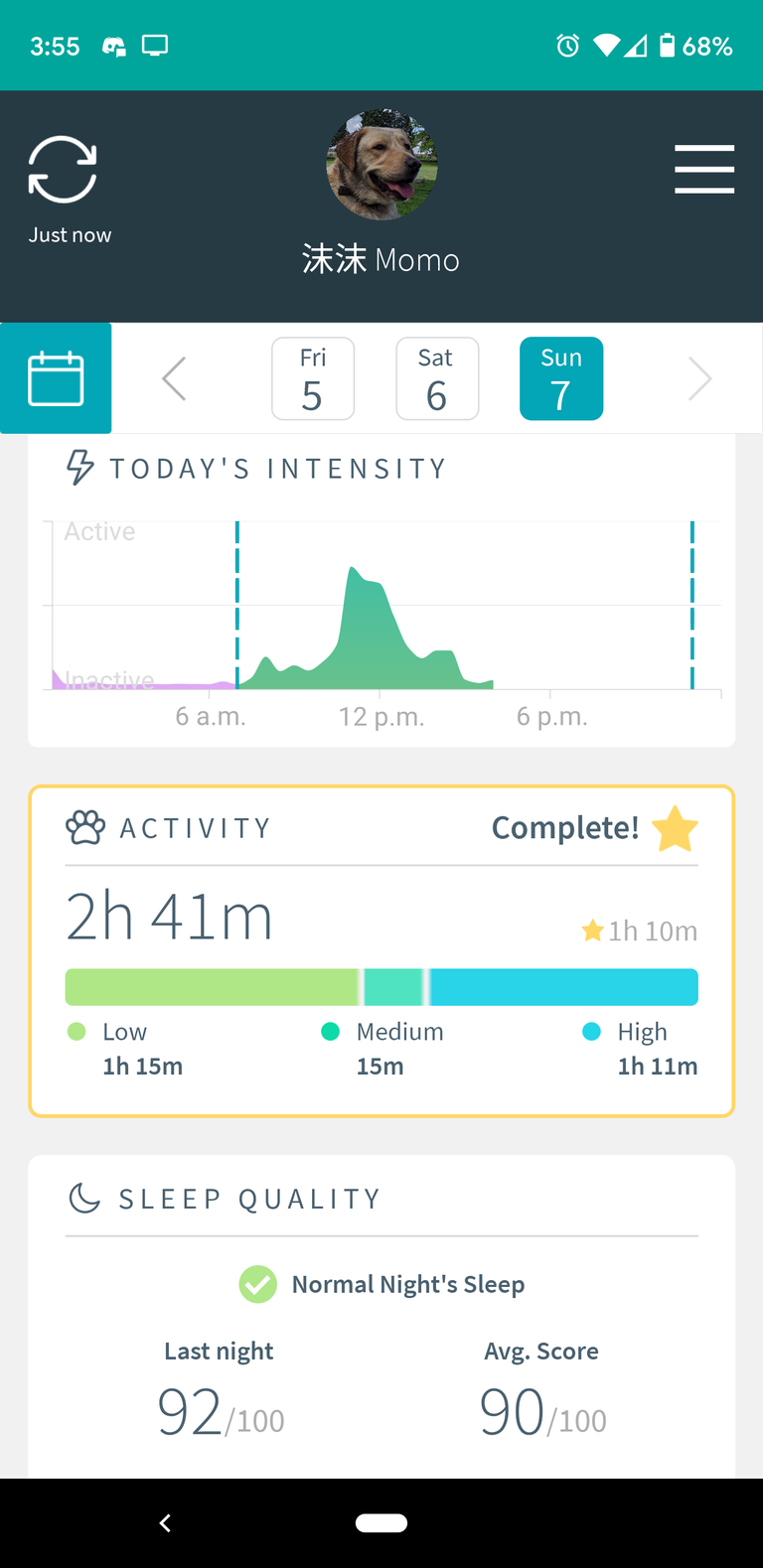 Mor-mor wears an activity tracker called an Animo. It's basically a FitBit for dogs. She had a big sleep last night to fuel plenty of activity today! What a busy dog. She's getting leaner and fitter too.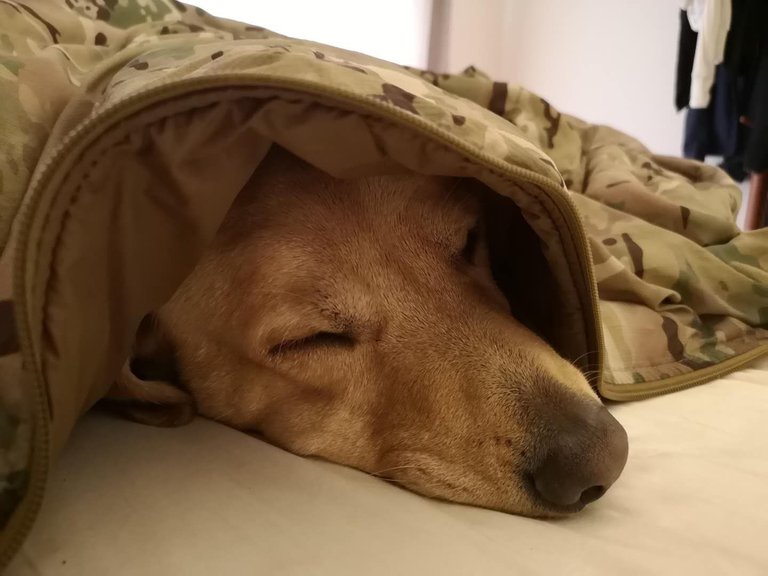 After a trip to the dog wash, it's time for a nap. The day is cold so she allows me cover her with my Swagman Roll. Normally she does not like to be covered even in very cold temperatures.
Good idea dog, time for me to have a nap too. Until next time.