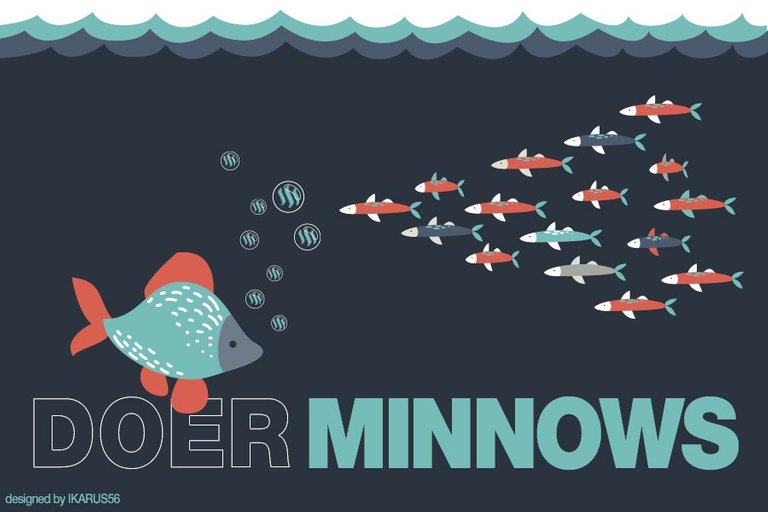 💪AND I WILL NEVER POWER DOWN💪
Hi STEEMian's
Good day,
Today we will give updates for the doer-minnow contest. We don't see any movements nor participants yet joining the contest. We know that most of you are much too busy facing #newsteem, and real life. Most of us have many question about the #newsteem ecosystem. Sometimes we ask ourselves, is it unfair and others say, the #newsteem is the brighter community in the future. But why are there are some asking for votes, Why we can't help them? Maybe there is a reason why some can't help.
But the doer-minnows project never gives up on creating a brighter community in the future. We are here to help the community stand up and never give up. We will show that after the HF21 there is a new hope coming and that it will take #newsteem to the next level. Yes, We will always encourage all of you to keep on steeming and aim for success.
🐟🐟DOER-MINNOWS PROJECT THE FIRST CONTEST EVER🐟🐟(Community Contest | Create an animated GIF for The doer-minnows banner
HEADS UP!
The game is still on and you have more time to submit your entries. Let us make this more fun and more progressive to the ecosystem of #newsteem.
Here is the link to join the contest!
DOER-MINNOW CONTEST
We are here to welcome you all hand in hand and mind to mind to join us to our server and talk about how to be a successful steemit user and community member. All you need to do is, click the link below. You probably already know about discord links but we still show how to join because this is the first step to join.
Johndoer and Friends Discord Server
https://discord.gg/JEbFJBD
We the team are welcoming you all to join the server.
THE GOAL
Cooperation is the key to success. The price of success is hard work, depending on how much we dedicate to the job at hand. And yes, also the determination and the mindset that whether we win or lose, we have applied the best of ourselves to the task we carried. Always being ourselves, free to express our motivation & creativity, have faith in everything positive and of course our selves also. Sacrifice is the key to success.
Enjoy your stay and have a nice day/night to all.
Thank you
Team doer