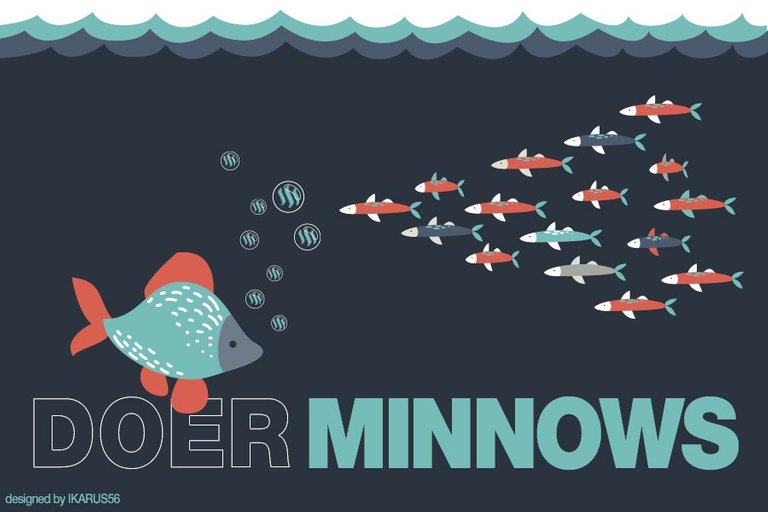 💪AND I WILL NEVER POWER DOWN💪
Hi STEEMian's
Good day,
Today is our first day making a contest regarding the doer-minnows projects. The doer-minnows projects needs a new banner and design, That is why we created a contest in the title... Community Contest | Create an animated GIF for The doer-minnows banner.
Ok, as we know for every contest there must be rules right? But before that, the contest will give out 5 Steem and 5 SBI shares (courtesy of @sparkesy43) as a reward. Users who make a wonderful animated banner could win. Winners will be randomly selected by our Admins. So what are you waiting for? All pro/non-pro freelance designers, come and join the fun!!! The new designs of doer-minnows banner use forever.
This promotion is all about the doer projects, administered by Admin initiated by @doer-minnows team. Any questions, comments or complaints regarding the contest will be directed address to Admin.
ELIGIBILITY
The Contest is open to all steemians around the world. Which means whenever you are you can join the contest such as arts & design.
HOW TO ENTER
You can enter the contest by using your skills in arts & design. Use the doer-minnows banner and make it more interesting for us. Make any kind, whether simple or a complex design, for a chance to win the contest.
What is it about?
For the use of doer-minnows project
Who Can Join?
Prize
Rules are very simple...
First use the banner shown above

Contest ends at post pay out

Make a banner aminated

Comment your animated GIF in the comment box below

One entry per steemian
THE DEN
Our judges Community Contest | Create an animated GIF for The doer-minnows banner is our beloved @johndoer123 the Admin. So good luck to all and enjoy your day with full of a positive mindset to face the new challenges on #newsteem to get to the next level of the communitization.
Thank you
Team doer