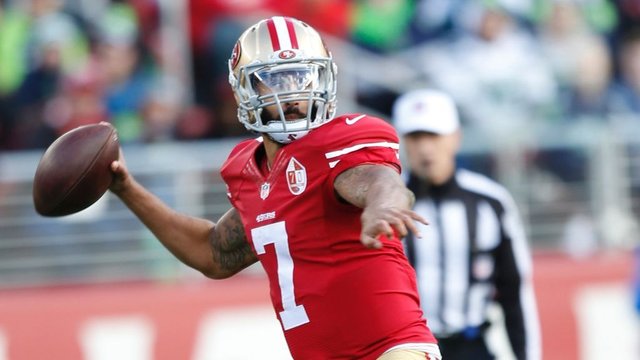 Colin Kaepernick is going to get his shot at the NFL again.  Teams that are interested in his services are being told he will hold a private workout on Saturday.
His agent was seeking another day.
It is a number of years since he played in the NFL.  After starting the controversy of kneeling during the National Anthem, he was basically blackballed by NFL teams.  He won a lawsuit over the league for lost wages.  
He will have a chance to get some of that back if he impresses on Saturday.
Shared On DLIKE
---