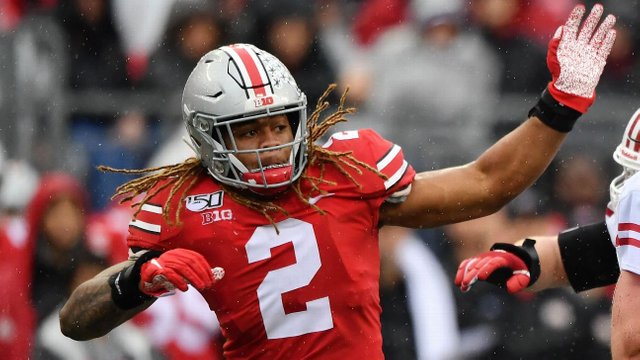 Chase Young is having an incredible season for the Ohio State Buckeyes.  His efforts helped the team to the top ranking in football.
His season is also close to coming to an end.  Ohio State expects its star defensive end to get a 4 game suspension for taking a loan from a family friend.  This is a violation of NCAA guidelines.
Young got the loan to fly his girlfriend out to the Rose Bowl.  He has since repaid the loan.
This situation comes at a time when the Buckeyes have remaining games against unbeaten Penn State and rival Michigan.
This week the first college playoff ranking came out and Ohio State was ranked #1.
Shared On DLIKE
---