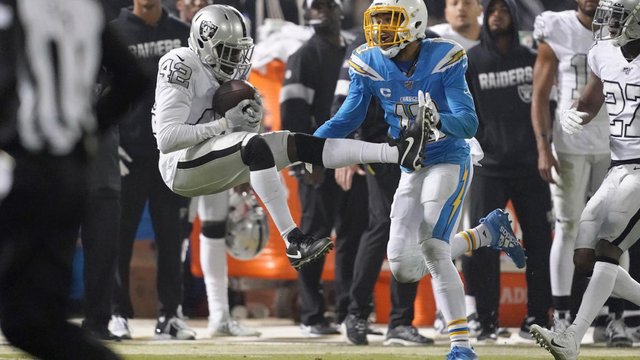 The Oakland Raiders had an impressive victory over the San Diego Chargers.  It was one of the remaining games left at the legendary Oakland Stadium.
With Phillip Rivers pressured, beaten up, and tossing interceptions, the Chargers stood no chance.
All was not sunshine and roses for the Raiders though.  There is a great deal of fear that former first round pick and starting safety Karl Joseph is facing a major injury.  A MRI is scheduled but the Raiders appear to be prepared for the worst.
Shared On DLIKE
---