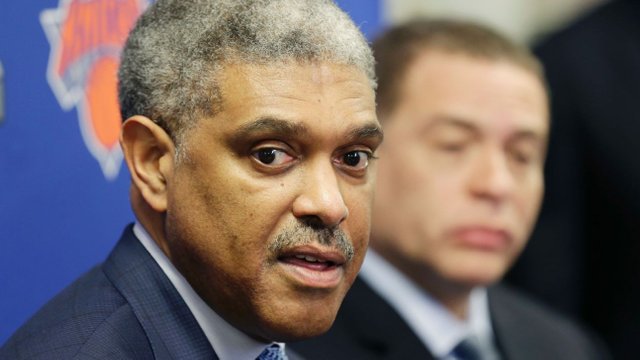 A 2-8 start is bound to get someone's attention.
This is the situation the Knicks find themselves in 10 games into the new season.  After Sunday's blowout loss to the Cleveland Cavs, the Knick front office expressed its displeasure with the team's performance.
President Steve Mills spoke about the team's lack of consistency and how more was expected.  That said, the head coach appears safe for now.
The Knicks are in a woeful situation.  The team cleared salary cap space only to not land any big name free agents.  This led to secondary signings, whih has not worked out for the team so far.
Kevin Durant really slapped the organization when he said that the Knicks are not "cool" with free agents these days.
Shared On DLIKE
---