Real Madrid: 'Luka Modric said find another number!' - Eden Hazard won't fight for No. 10 shirt at Real Madrid | Goal.com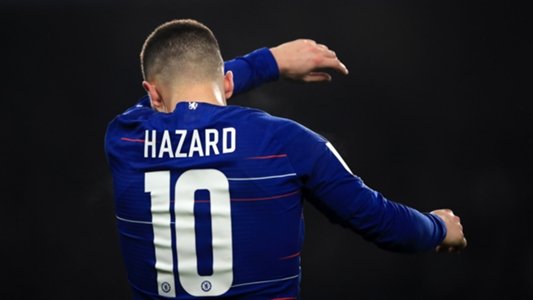 Former Chelsea winger, Eden Hazard who recently join Real Madrid has made known to the public and his new teammates that he is not interested or worried about the number inscribed on the shirt he wears or the player in charge of taking penalty kick as Real Madrid.
He said further that what he is after is how he is able to fit in with his new team-mates now that his long term dream of becoming a certified Real Madrid player has come to past.
The case here is the deliberation on whether Modric will give up the No 10 Shirt number for him, but Modric has blatantly rejected that, saying he is not willing to do that. However, Hazard said he doesn't care too much about that.
I hope he be on top of his game in Real Madrid and I wish him the very best of luck.
Source of shared Link
---

---
---